Drinking Makes Me a Better Mom
I'm Not Afraid to Say It: Alcohol Makes Me a Better Mom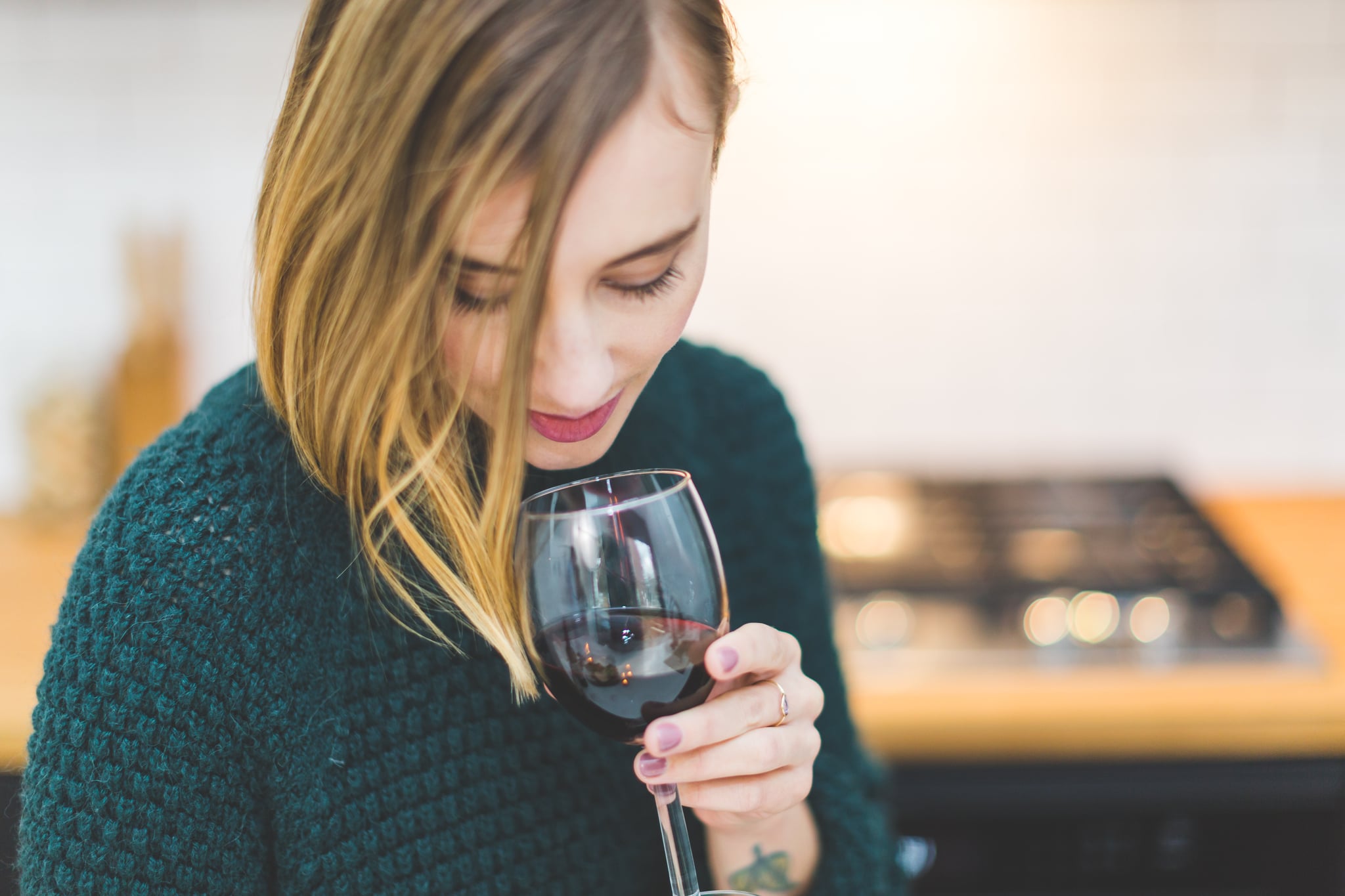 Let me just start by saying that I'm not an alcoholic, nor do I ever drink and drive. I drink because, as a busy mom, it literally saves my sanity some days. No, I don't party like it's 1999 — I'm actually very conservative and only consume alcohol in moderation — but when I do drink, it's usually because my day or week has been hectic and I need something extra to ratchet down my stress level. I even sat down with my doctor and asked if drinking was appropriate for me because I take medication for an anxiety disorder, and he assured me it was fine as long as I stuck to my own "one and done" rule. In my mind, one well made martini is worth a dozen cheap beers.
For me, having a single drink a few times a week helps me to be the carefree and fun-loving mom I wish I could be more often.
During a typical week, I may have two to three drinks total. After all the activities are done and everyone's in for the night, I turn on music, have a cocktail, and sometimes, yes, dance, because I'm no longer a slave to all the worries constantly racing through my head. My mind usually consists of thoughts like, "Did I remember to drop off snacks for my daughter's classroom? Did I pay the bills coming due? Did I buy all the ingredients I need for tomorrow's dinner?" But when I have a martini or a gin and tonic in hand, I think to myself, "Who the hell cares?!" While my questions and worries never totally go away, I allow myself to escape the daily grind for a little.
When I'm relaxed, I'm honestly a better mother. I'm more willing to play cards while dinner simmers on the stove, my brain is focussed on the details of my kids' days instead of being so crowded with useless worries, and I laugh and smile more — something my kids definitely notice. I'm also more apt to make jokes, which allows me to be silly mommy more than homework or chore mommy. Now, I know what you're probably thinking: Can I not be a decent mom without drinking? I absolutely can, but sometimes after a long day of parenting, playing chauffeur, and manageing a household, I need help winding down. Sometimes this means I just binge-watch Netflix, while other times I go for a run. But for the most part, a drink does the trick. It can be so easy for moms to forget that it's not all work and no play. Being relaxed and having fun with my kids is vital to a great relationship.
I know that drinking doesn't make everyone a better parent. My own mother had an alcoholic father who would consume a fifth of liquor every week and become weepy and out of control when he drank. I also know that having an alcoholic in my family increases the chance of alcoholism in myself. But I also know that by being consistent and controlled in the amount I drink and when I drink, I can use alcohol recreationally without negative consequences. For me, having a single drink a few times a week helps me to be the carefree and fun-loving mom I wish I could be more often.
Would I tell my kids that mommy drinks so she can be a better mommy? Probably not. But is it true? Definitely! All the memes about moms and their wine weren't created in a vacuum. If mama needs some wine or a cocktail after running the kids to gymnastics, swimming, and track and then making dinner and balancing the budget, so be it. I'm a better mom when I allow myself small indulgences like a fresh squeezed margarita, and I'm more than OK with that.
Editor's Note: This piece was written by a POPSUGAR contributor and does not necessarily reflect the views of POPSUGAR Inc. Interested in joining our POPSUGAR Voices network of contributors from around the globe? Click here.