Easy Beach Activity For Kids
This Simple Beach Game Keeps Our Kids Entertained For Hours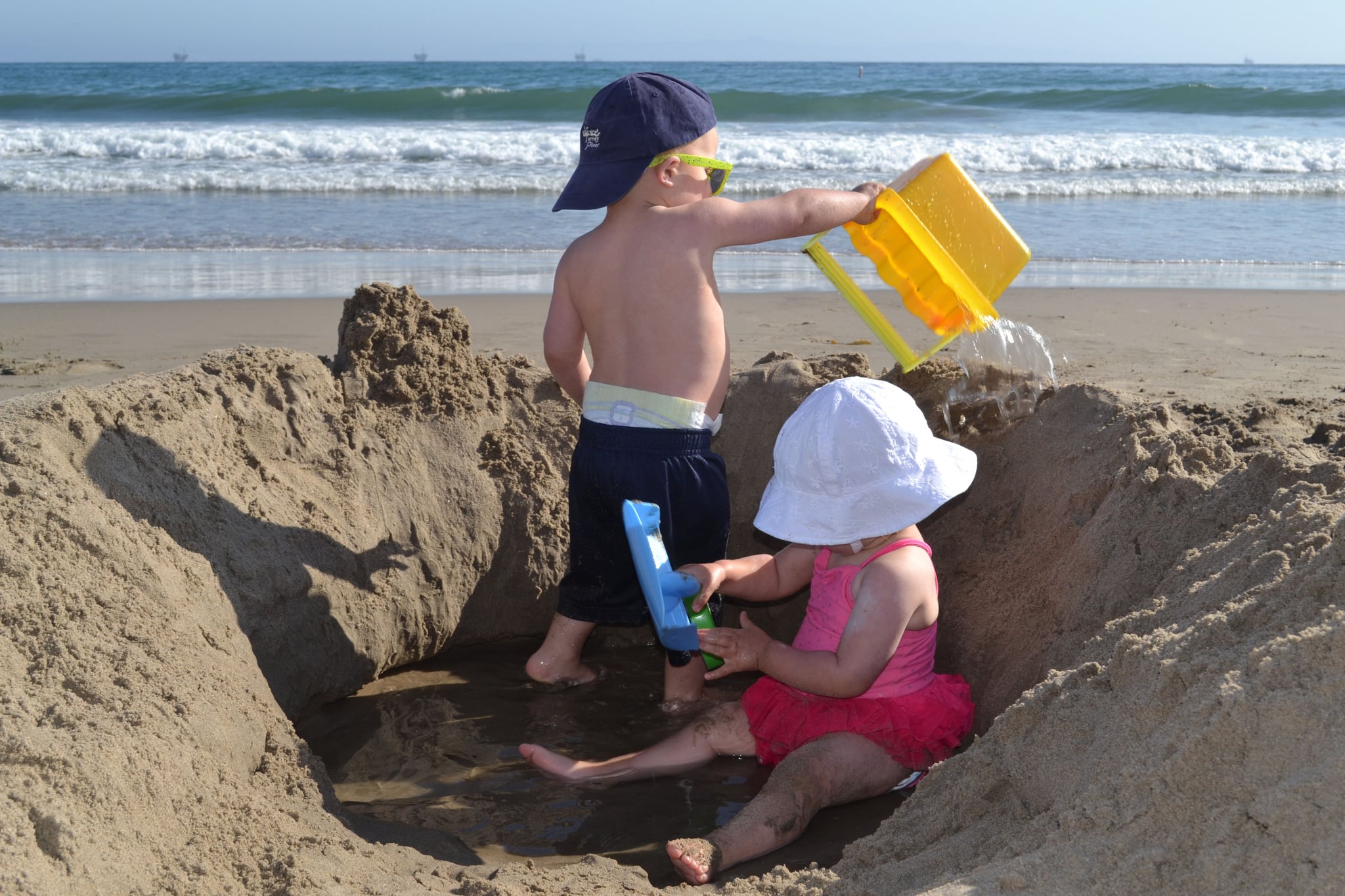 We're a beach family. We don't actually live all that close to one, but we still choose beach vacations over mountain trips every time. Which means we've logged countless hours in the sand in the five years since our first child was born. And now, with three little ones, we like to think we've got beach days down to a science.
We've been through all the gear, we've tried all the toys, we've tested countless towels, we've found our favourite safe sunscreen, and we've landed on the one secret to keeping kids entertained and parents happy during an afternoon (or a whole week!) in the sun. And it's not about the gear, or the toys, or the towels — though narrowing in on your favourites helps — it's about this easy (and free) activity: digging a giant hole.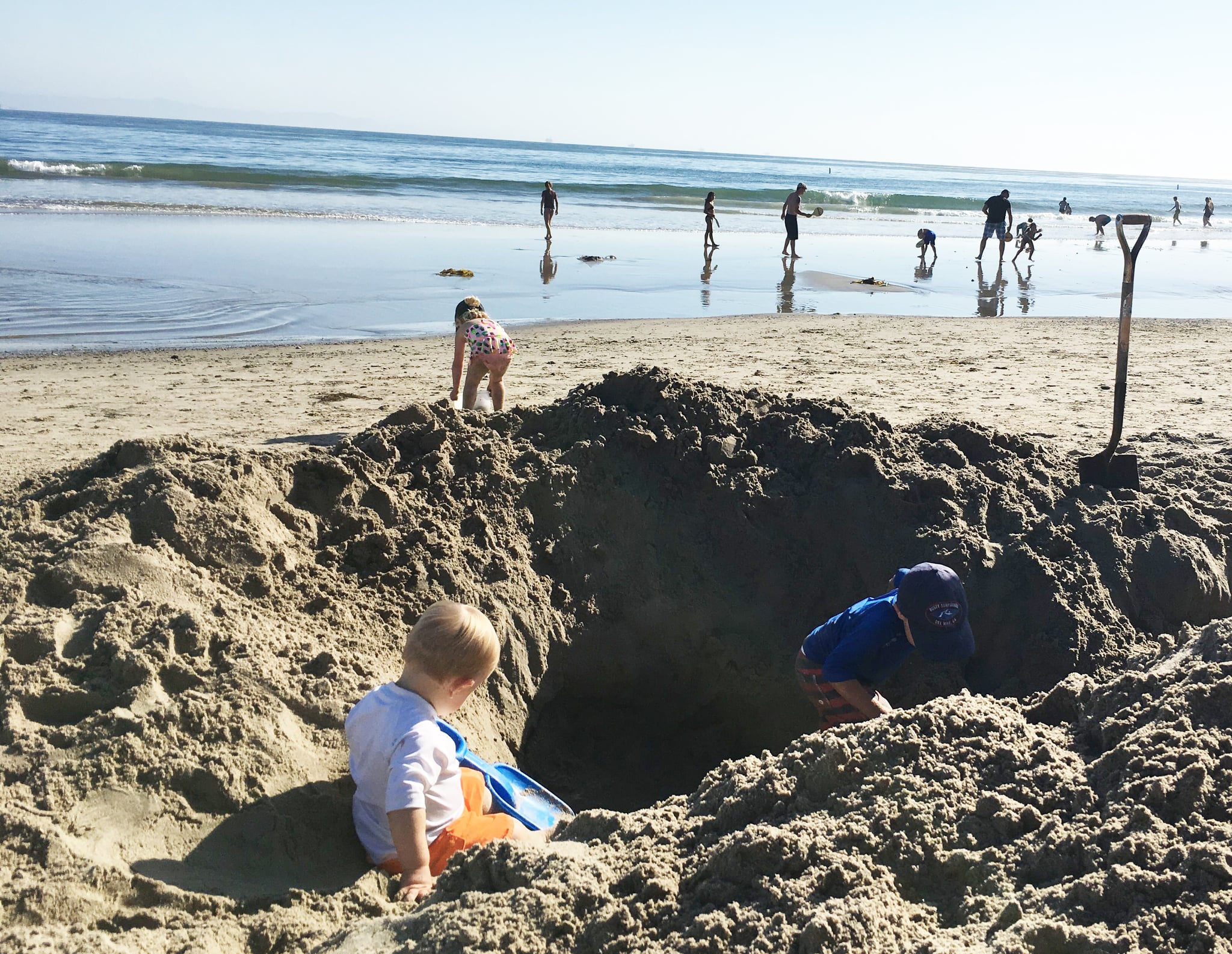 I'm not talking about a little hole that your kids can carve out with their plastic shovels. I'm talking about a huge trench that requires a lot of initial effort but pays off with hours of uninterrupted play. Seriously, hours. I've yet to find a toy (or even a movie!) that can keep my young kids occupied for as long as a huge hole in the sand can!
On our last trip to a special Southern California spot, my older kids, who are 5 and almost 3, spent several hours every day for three straight days playing in and around the giant holes we dug. Which meant my husband and I got to relax a little bit ourselves while happily watching our boys and hanging out with the youngest, our 6 month old. No directing them to the next activity, no breaking up fights over plastic buckets, no listening to whining. Just fun — for all of us.
So next time you're packing up your beach toys, make sure to throw in a solid shovel. Once you set up your chairs and umbrella, have one adult start shoveling (with help from the kids, of course!) and keep going until the hole is minimum 2 feet deep and at least twice as wide. You want to give your kids enough room on the floor of the pit to play comfortably, but you also want them to be able to get in and out on their own, so dig accordingly.
One last (important!) tip: make sure to refill the hole once you're ready to head out — it could be a safety hazard for others walking on the beach. Plus, half the fun is digging a new one each day!
Image Source: POPSUGAR Photography / Lauren Turner