Eva Longoria on Going Back to Work After Baby
Eva Longoria Ran Out of Her Movie Premiere to Pump, Because Working Moms, Duh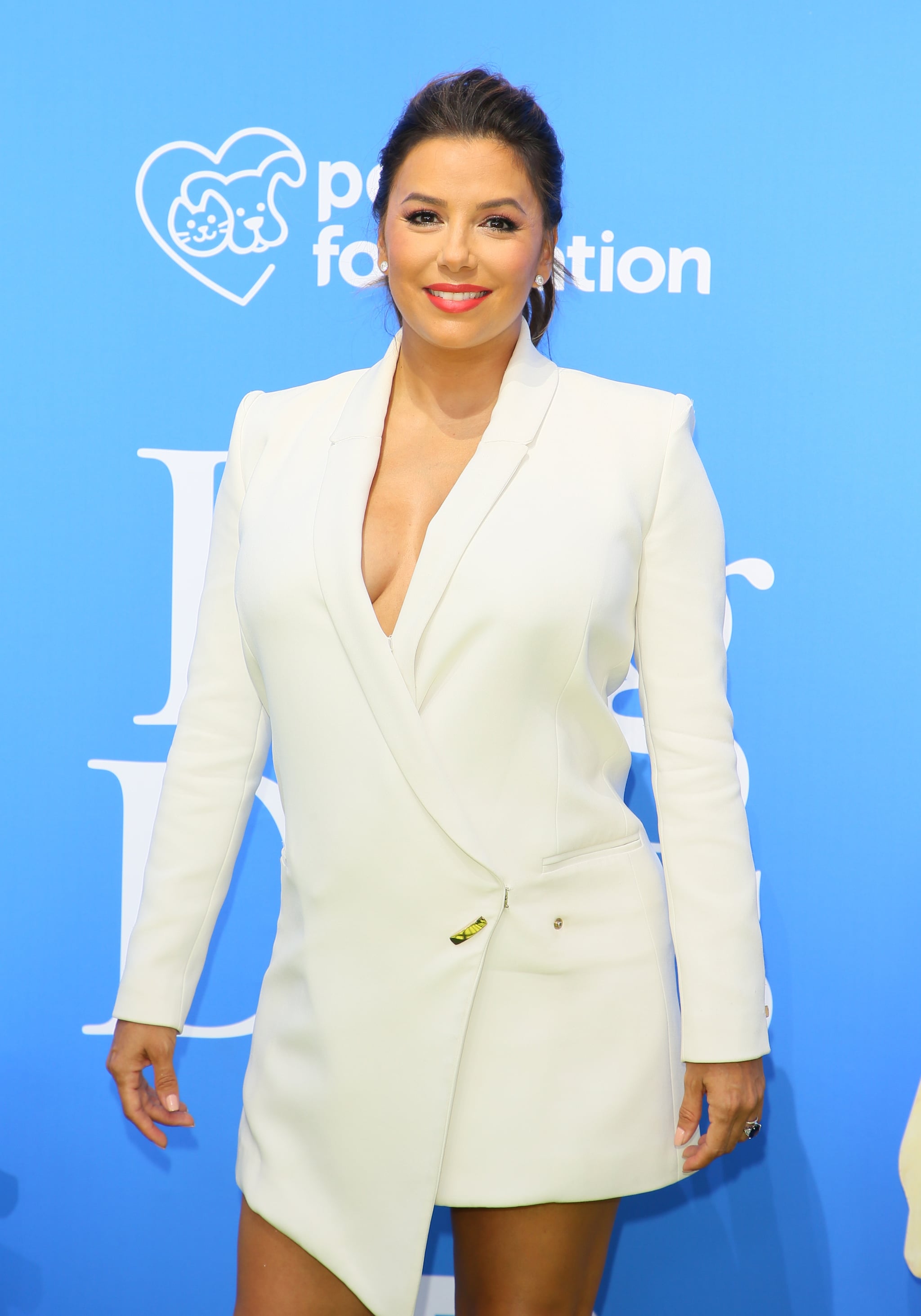 It's been almost seven weeks since Eva Longoria gave birth to her first child in June, but even after pregnancy and labor, nothing could prepare her for "the most difficult" part of parenting: being away from her baby at work. The 43-year-old actress recently stepped out in Los Angeles for the premiere of her upcoming movie, Dog Days, where she opened up about her new life as a mother and how much she misses baby Santiago Enrique Bastón at work.
"I've been with him 24/7 since he was born," she told Us Weekly. "Being here at work, that's probably the most difficult thing. Leaving him for four hours. I'm like, 'What?!' I'll be taking a break out of the movie to go and pump. He's at home with his baby nurse, but, yeah, I'm going to be running back to him tonight!"
Many moms struggle with going back to work after birth, but it sounds like Eva is wasting no time before her baby is back in her arms. Take Cardi B for example; the new mom pulled out of Bruno Mars's tour just six weeks after giving birth because she couldn't imagine being away from Kulture for that amount of time. It's absolutely OK for new parents to want to be around their babies constantly, even if it means putting work second (for those who are fortunate enough to have that option).
For her first public appearance since giving birth, Eva also took the time to praise her body and the gift that it created for her. "I am very grateful and thankful for my body for making this amazing human being, so immediately putting it through the ringer to get back into shape is not a priority," she told the magazine. "Every time I breastfeed, I say 'thank you' to my boobs. I'm like, 'Thank you for giving me a child! Thank you, boobs, thank you, body, for doing all of this for my son.'"