First Forty Days Book Review
The Book Every Pregnant Woman Needs to Read — and It's Not About Baby!
As POPSUGAR editors, we independently select and write about stuff we love and think you'll like too. POPSUGAR has affiliate and advertising partnerships so we get revenue from sharing this content and from your purchase.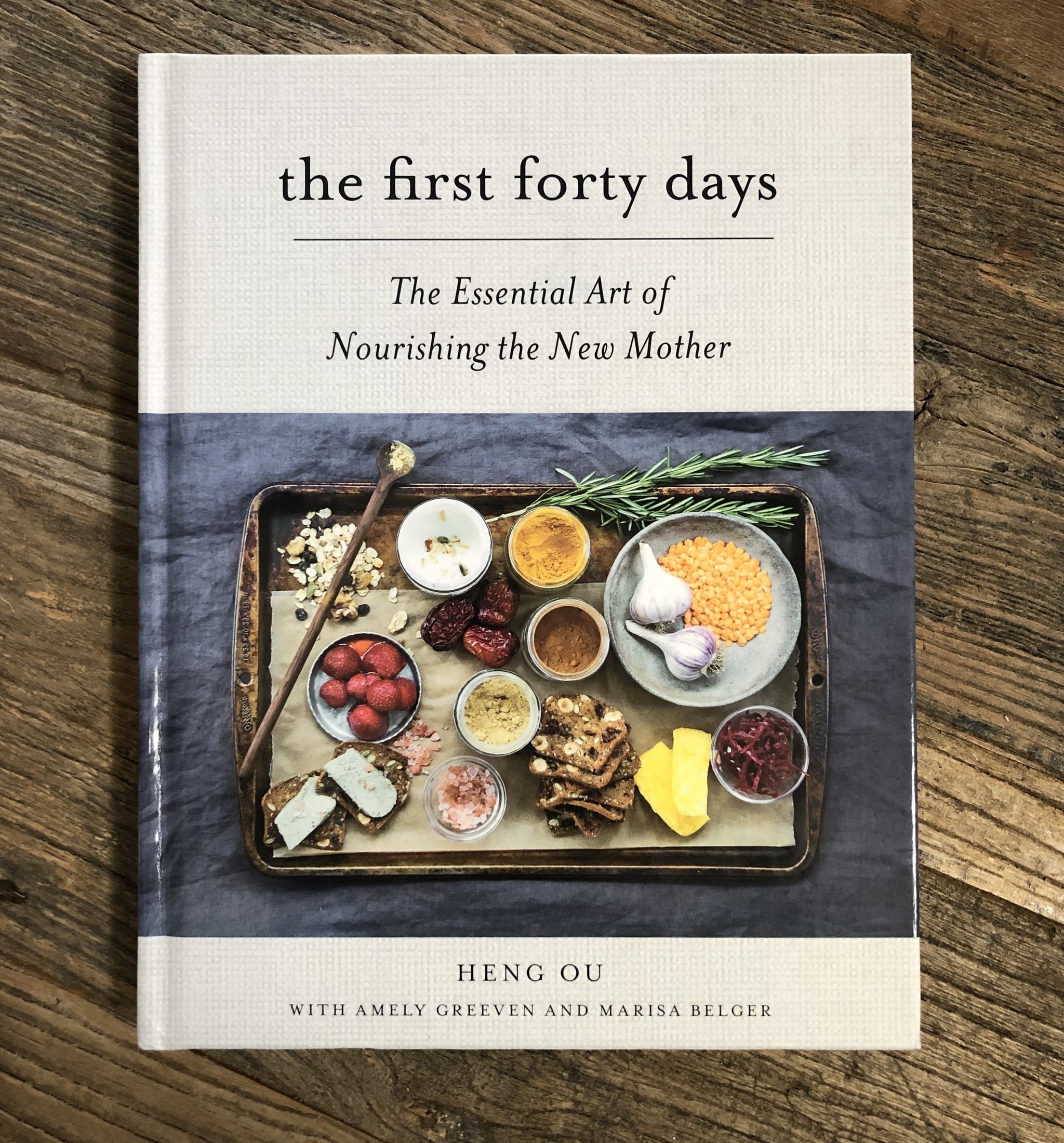 We prepare for pregnancy by tracking ovulation and taking prenatal vitamins. We spend nine months going to doctors appointments, following baby's size week to week, and attending classes that promise to make our birth experiences easier. We prepare for parenthood by creating registries that overflow with "must-haves" and learning infant CPR.
But we do very little, if anything, to prepare for the postpartum period.
I learned the hard way with my first two babies that neglecting yourself in the postpartum period can have long-lasting effects. With my first, I had a rough emotional recovery from an emergency c-section that took me nearly 12 months to "get over." I entertained visitors (even the ones who brought food) nonstop. Weeks after my second son's birth I was hospitalised for a bacterial infection and spent much of the following year sick and worn down. I pushed myself because I didn't want to miss any of my older child's activities.
It was too much. So when I was pregnant with my third I hired an amazing postpartum midwife. And beyond her hands on care and guidance in the weeks following the birth of my daughter the best gift she gave me was a book recommendation: The First Forty Days: The Essential Art of Nourishing the New Mother (£11).
Heng Ou, who is also the founder of MotherBees, a food and lifestyle company for women in every stage of motherhood, authored the book with Amely Greeven and Marisa Belger after her own postpartum experience with the traditional Chinese period of "confinement." While nearly half of the 224 pages are devoted to recipes and the importance of food, Ou goes so far beyond that in helping you understand, prepare for, and respect this important season in your life. It's what women are actually supposed to do after giving birth, but somewhere along the way that message got lost for many of us.
"But somehow we've forgotten the time-honoured wisdom that this special cocoon of care should extend to the mother as well."
When did it become the norm to take baby out days after birth? For the goal to be "getting back to normal" and being able to do it all with a newborn a badge of honour? When did those precious weeks after giving life become so undervalued and neglected? Ou writes, "Today in the West, we are waking up to the importance of cocooning baby in the weeks following birth. But somehow we've forgotten the time-honoured wisdom that this special cocoon of care should extend to the mother as well."
In sharing her own experiences and revealing the traditions of other cultures, Ou makes it immediately obvious how little importance Western culture places on those first six weeks (roughly 40 days) after baby's birth. She gives mothers the critically needed permission to reframe our own experience. To respect and protect those 40 days as "a time of amazing intensity and massive adjustment." And then she guides you in actually preparing for it.
The book includes three chapters that break down the three phases during which you intentionally prepare and plan for the first forty days so that when you reach postpartum you have the tools you need to be supported and cared for.
The Gathering: This phase occurs during the final months of pregnancy when you should be stocking your pantry, filling your freezer, and assembling your "village." Ou shares specific checklists of things you need to do, like create your "nest,"and prepare, like bone broth to freeze. This section helped me prioritise the never-ending to-dos that seem to pop up in the frenzy of those final few months and focus on what was most important for me to have a positive postpartum experience.
The Passage: This short chapter about birth (obviously) gives nonjudgemental advice for preparing for your baby's arrival, whether it's non-medicated at home or a scheduled C-section. I appreciated that she kept this brief since there are so many other books and classes and so much talk about childbirth elsewhere.
The Gateway: Here, Ou breaks the first forty days down into four phases that correspond to the number of days postpartum. The first seven days are "a soft landing," followed by "the true beginning" in days eight through fifteen and so on. Within each phase she explains what will be happening with you and your baby and what you should be focusing on, like rest and sustenance. Of course, I'd already been through this twice before, but I still felt so understood and ready after reading these pages.
Following are pages of recipes with realistic advice and gentle reminders sprinkled throughout. In all honesty, I didn't make any of the food (though many recipes seemed doable and delicious), but I gained so much from Ou's other words.
The wisdom in the book, coupled with my postpartum midwife, made my third postpartum experience feel like a true blessing. I had my "village" lined up, my meals scheduled, and my nest in order, but more than that, I knew the importance of taking care of myself and made it a priority. It felt like a true gift to be able to slow down and snuggle up in my postpartum bubble without worry for what might be expected of me, or what I thought I "should" be doing. I was privileged to be able to do so.
In a society that doesn't value the importance of the season, or provide the critically needed support, we have to protect and prepare for the postpartum ourselves, and Forty Days is an invaluable tool for doing that.
Image Source: Lauren Turner