Frappuccino-Inspired Pool Float
Hey Summer, Please Come Faster — We're DYING to Use This Frappuccino Pool Float
As POPSUGAR editors, we independently select and write about stuff we love and think you'll like too. POPSUGAR has affiliate and advertising partnerships so we get revenue from sharing this content and from your purchase.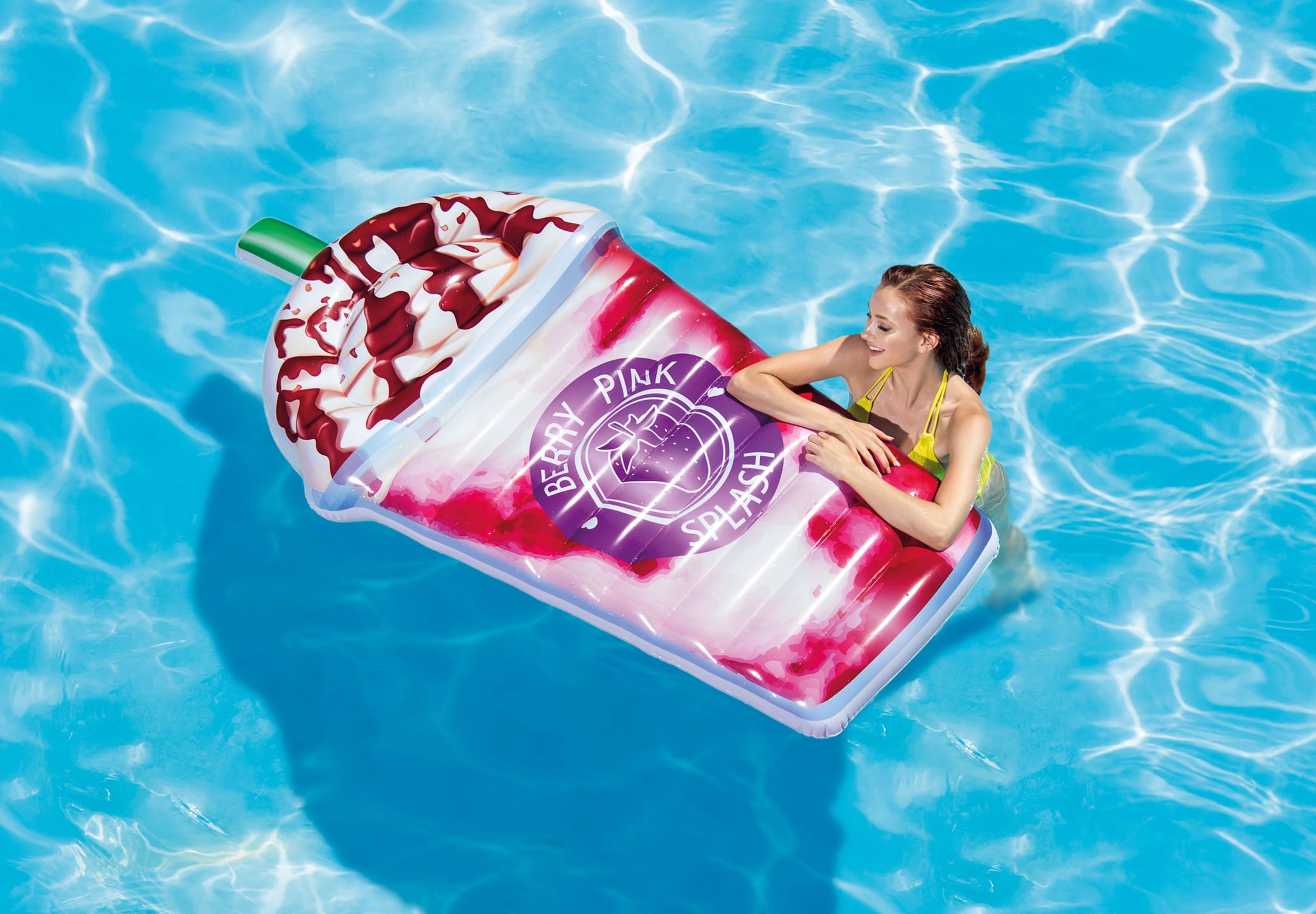 As if we needed another reason to start our countdown to Summer excessively early this year, we just stumbled upon what's sure to be our favourite pool accessory, right behind that enormous unicorn-shaped monstrosity of a float. Intex recently released a whole new lineup of fun inflatables, including cupcake- and pizza-shaped flotation devices, but we've personally got our sights set on the adorable Berry Pink Splash pool float.
This colourful inflatable device is truly speaking to our Starbucks-addicted souls, as it bears an uncanny resemblance to the coffeehouse's famous Frappuccino beverages. Although the raft isn't associated with Starbucks at all, the design even features the same whipped cream and syrup toppings, along with a dome-shaped lid and signature green straw, all of which the chain provides with each frozen drink.
It looks like the other Frapp-lovers of the world are quickly catching on to this float's glorious existence, as it's already sold out on KMart.com. But never fear! The raft is also available on Amazon for just $13. So, can we fast-forward through Spring and straight to Summer, or . . . ?