Funny Things Kids Say When Falling Asleep
15 Truly Insane and Hilarious Things Kids Have Said While Falling Asleep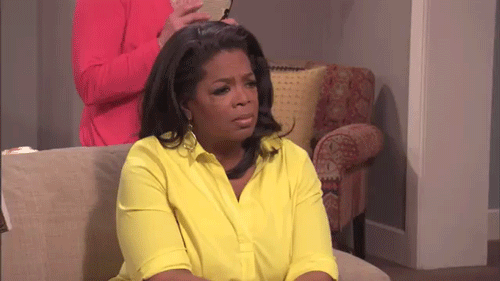 Image Source: Giphy
My kid fights sleep like a midnight trucker on a stretch of lonely highway. His eyes flutter shut so easily, but then he wills them open again for no other reason than he just wants to be awake. The silver lining of this annoying routine are the things he says while half-asleep. I've started writing them down immediately after shutting his door for the night, because the kid is hilarious, and I want to remember his one-liners. They're funny to look back on, to tell him about, and they're also a really great reminder of his strange and wonderful imagination.
Of course, I only witness these sweet, profound, and sometimes chilling mumblings because we're in a phase where my 4-year-old will only go to sleep if I lay with him until he does. But I've also talked to my friends about it, since I knew I couldn't be the only one experiencing these dream-like conversations. And yep, they all hear things too. Keep reading for a mix of things my son, Kai, has said while falling asleep, as well as the equally weird and wonderful kids of my friends.
"Is the moon sleeping?"
"The rain will be an ice cube in a minute."
"I want to get a turtle, dye it, and eat it."
"Mom, I'm going to make you into a bird so you can fly!" ("Oh really, are you?") "Maybe not. You can fly when you're dead."
"Do bumble bees sting each other?"
"Can we build our very own shrink ray to shrink Santa's sleigh and all the presents?" ("Well, we would have to invent one first, and that requires knowing a lot about science.") "I do know some science. I know how to do a somersault!"

Image Source: Fox

"Can I have my ukulele?" (We don't have one.)
"Sometimes I wish I could poop in your bedroom."
"I didn't tackle him."
"Will you be tucking me and my college roommates in in the dorm and going on my college playdates?"
"Don't make us eat the corn, the corn has gone bad!"
"I remember when I was the daddy and you were the baby."
"When I close my eyes, a wolf is going to walk into my mouth and then scramble out and climb into yours and down into your body and break your arm bone." (Then he laughed hysterically.)
"Mama, when I was 2, God talked to me. He said, 'Layla, you are a great girl and you are doing good things. God has a long brown beard and blue eyes.'"
"God spoke to me and said to drink lemonade for energy and to poop and pee on the potty."
Image Source: NBC