How Long Does It Take Dry Drowning Symptoms to Appear?
Here Are the Symptoms of "Dry Drowning" — and When to Look Out For Them in Your Kid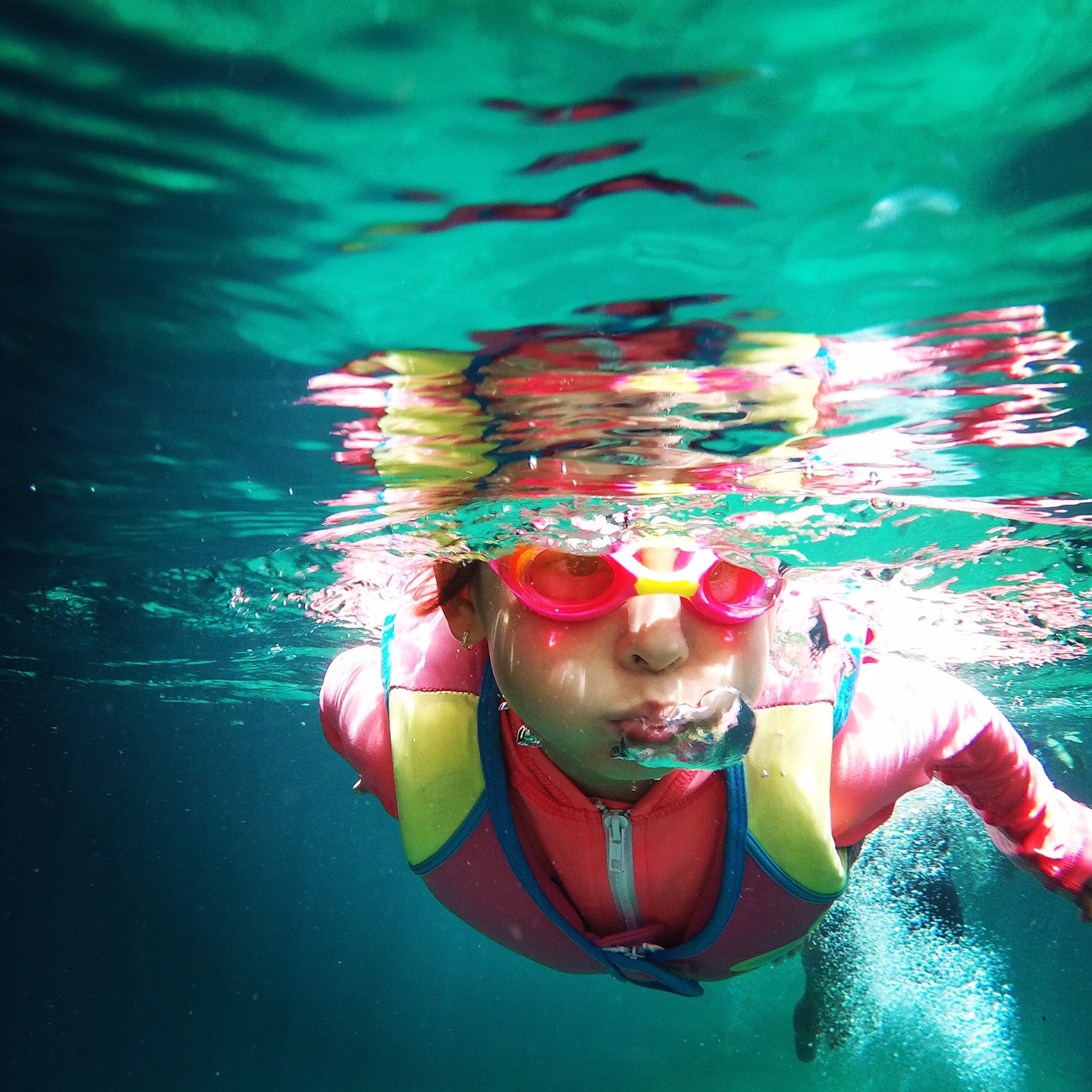 In past years, media outlets and parents have turned to a term, "dry drowning" (or "secondary drowning"), to explain a rare phenomenon that can occur after a child — or anyone — has been swimming (we admit to being confused ourselves). However, as it turns out, "dry drowning" isn't an actual medical term and this condition — in which children develop fevers and experience symptoms like vomiting days after swimming — has been grossly over-reported as something that can commonly occur, worrying parents all over the world.
We spoke to Dr. Evan Weiner, the director of emergency medicine at St. Christopher's Hospital For Children in Philadelphia, who was able to clarify some of the finer details of this condition for us, as well as provide the correct medical terminology.
"'Dry drowning' is not a medical term," Dr. Weiner told POPSUGAR. "References to 'dry drowning' create a false worry that someone will be swimming and asymptomatic one day and then decompensate the next. The terms we use today are 'fatal drowning,' 'nonfatal drowning with injury,' and 'nonfatal drowning without injury.' Basically, it's about the lasting outcome. If the patient is alive, then I'd call it nonfatal drowning."
Additionally, Dr. Weiner shared that the most vulnerable population in terms of drowning are toddlers, but that drowning doesn't look how you think it does, which is why you need to remain vigilant around bodies of water with small children. "A typical drowning victim that doesn't necessarily need to be submerged in the water, is someone who is motionless, just above the water, but is probably experiencing laryngospasm (when water is taken in through the nose and/or mouth, causing the vocal cords to spasm and close). This is in contrast to the Hollywood drowning victim thrashing in the water."
With that in mind, Dr. Weiner shared the signs and symptoms of this condition with us so that in the rare case your child develops any of them, you can be on guard and ready to act.
Symptoms
Coughing or choking
Difficulty breathing
Fatigue
Irritability
Chest pain
Vomiting
In terms of a timeline, initial symptoms are immediate, and will only get worse over time. "If water is aspirated (not swallowed), symptoms can develop over a 24-hour period, but the patient would experience initial symptoms — such as coughing, choking, and breathing problems — that get worse," Dr. Weiner said. "If the child is persistently coughing, choking, or having difficulty breathing after swimming, the child should be monitored to make sure the symptoms do not worsen. If symptoms do worsen, the child should be taken to their pediatrician or nearest emergency room."