How to Maximise Skin-to-Skin Contact With Baby
All the Ways This Mum Is Strengthening Her Bond With Her Twins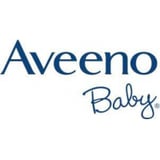 There's a powerful connection between healthy skin and happy baby. We've partnered with
Aveeno® Baby
to help parents create meaningful moments with their little ones through skin-to-skin contact.
Those sweet, smooth cheeks, those adorable thigh rolls — there's no denying that baby skin is utterly irresistible, and constantly touching your little one is like second nature when you're a parent. But beyond the irresistible attachment, skin-to-skin contact actually has amazing results for you and your baby. And it's not just us saying that — science says so, too! From helping them develop to helping you de-stress, there are plenty of healthy side effects to maintaining prolonged touch with your baby. But perhaps one of the most important is strengthening the bond you have with your child.
Of course, skin-to-skin bonding looks different for every parent and can even vary between children. For mum of three and parenting influencer Chantelle Champs, bonding with her twin girls didn't come as easily as with her firstborn. "I previously had a singleton baby, and we bonded immediately; then when I had twins, it was so overwhelming, and I struggled with having that immediate bond with them both," she shared. "I did everything I possibly could to get that connection like I did with my eldest." With her oldest daughter now 5 years old and her twin daughters 21 months, it's safe to say that Chantelle has got the whole bonding thing down thanks to skin-to-skin contact. We tapped her to share all the daily ways she encourages skin-to-skin time with her twins, transforming stressful routines into meaningful moments with her family.
For many parents, bath time is an important night-time ritual that often signifies the start of a bedtime routine. But it's also a way to get in that precious skin-to-skin time. Chantelle loves to bathe both of her twins each night, taking the time to truly nourish their skin with the gentle AVEENO® Baby Dermexa Daily Moisturising Wash.
"The Dermexa Daily Moisturising Wash is perfect for little eyes, as it's tear-free and also free from dyes, soap, and alcohol," Chantelle said. "I am really strict with what I use for myself to wash my body and hair and even more so for my children. The wash helps soothe dry skin. It has been great for all three of my children's skin, and we use it every time they bathe."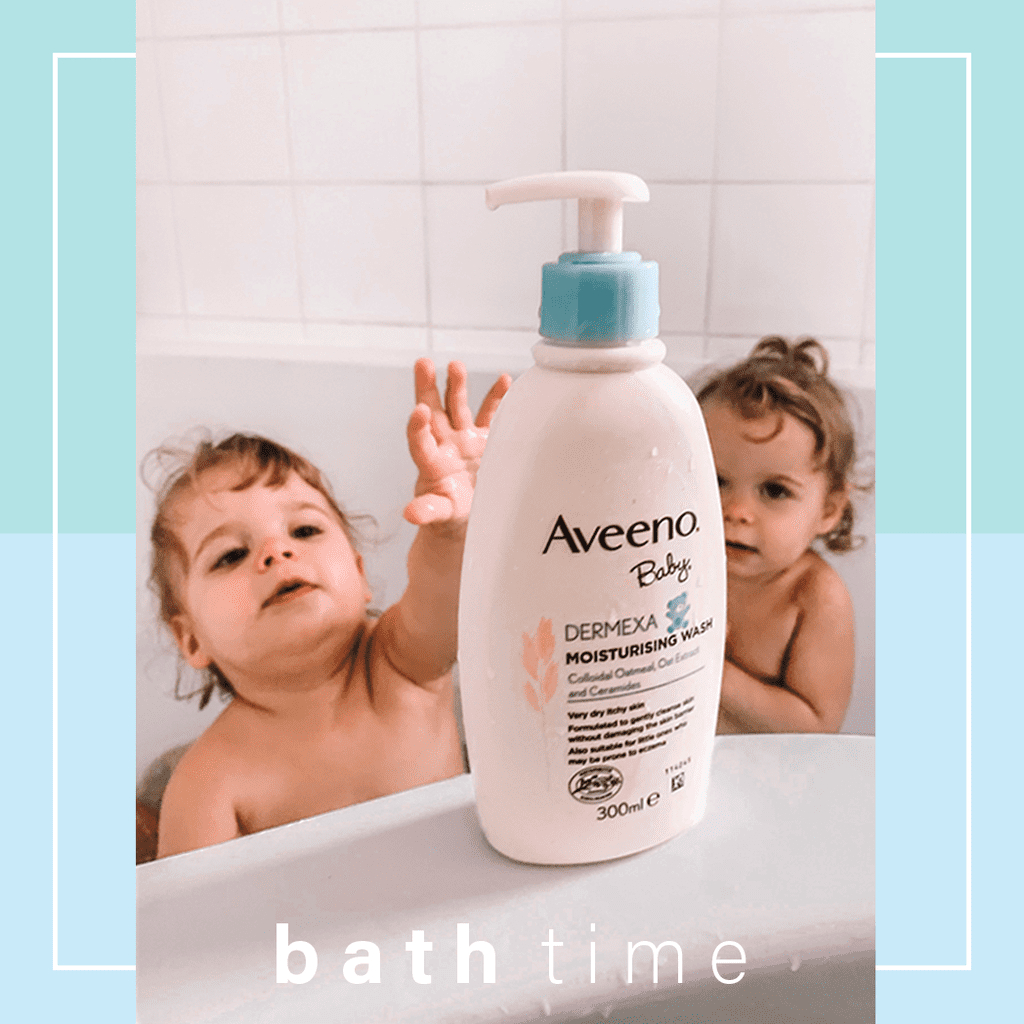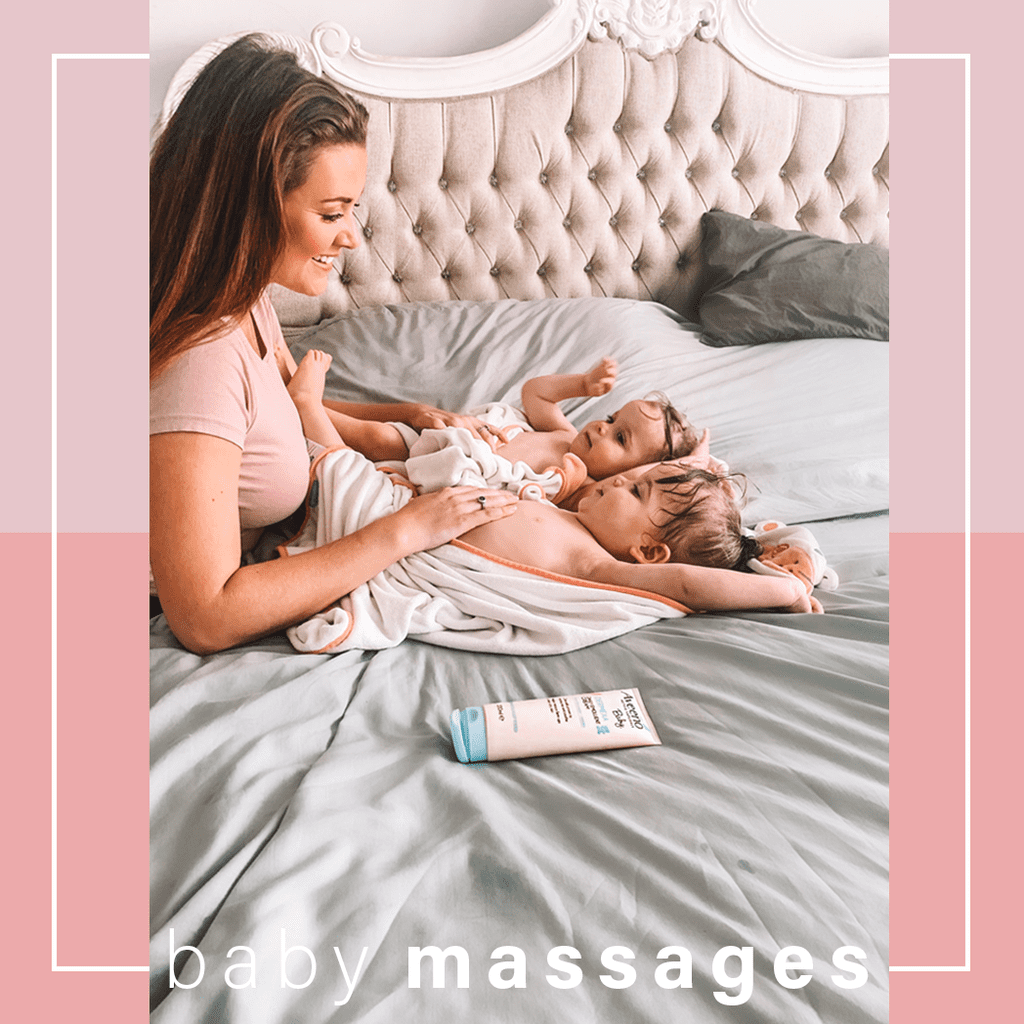 Chantelle continues the skin session postbath and prebed with minimassages for her little ones. This activity has the double benefit of physical touch for mum and babies, while also soothing the skin of her twins, especially when she uses the AVEENO® Baby Dermexa Daily Emollient Cream.
"The reason I love the Daily Emollient Cream is because it moisturises and soothes babies' skin," Chantelle noted. "One of my twins has very delicate skin, so I find this perfect for her, as well as my other twin who has more dry skin. It also contains oat essence, which is known for its calming properties, and anything that can help to calm my twins is a winner from me."
There are many benefits to breastfeeding, and it's also one of the most common practices of skin time. Chantelle credits this with helping her get close with her girls early on. "I breastfed both of my twins and still currently am now at 21 months — the skin-to-skin has been the biggest boost for our connection. Doing this numerous times a day really helps me and my girls bond."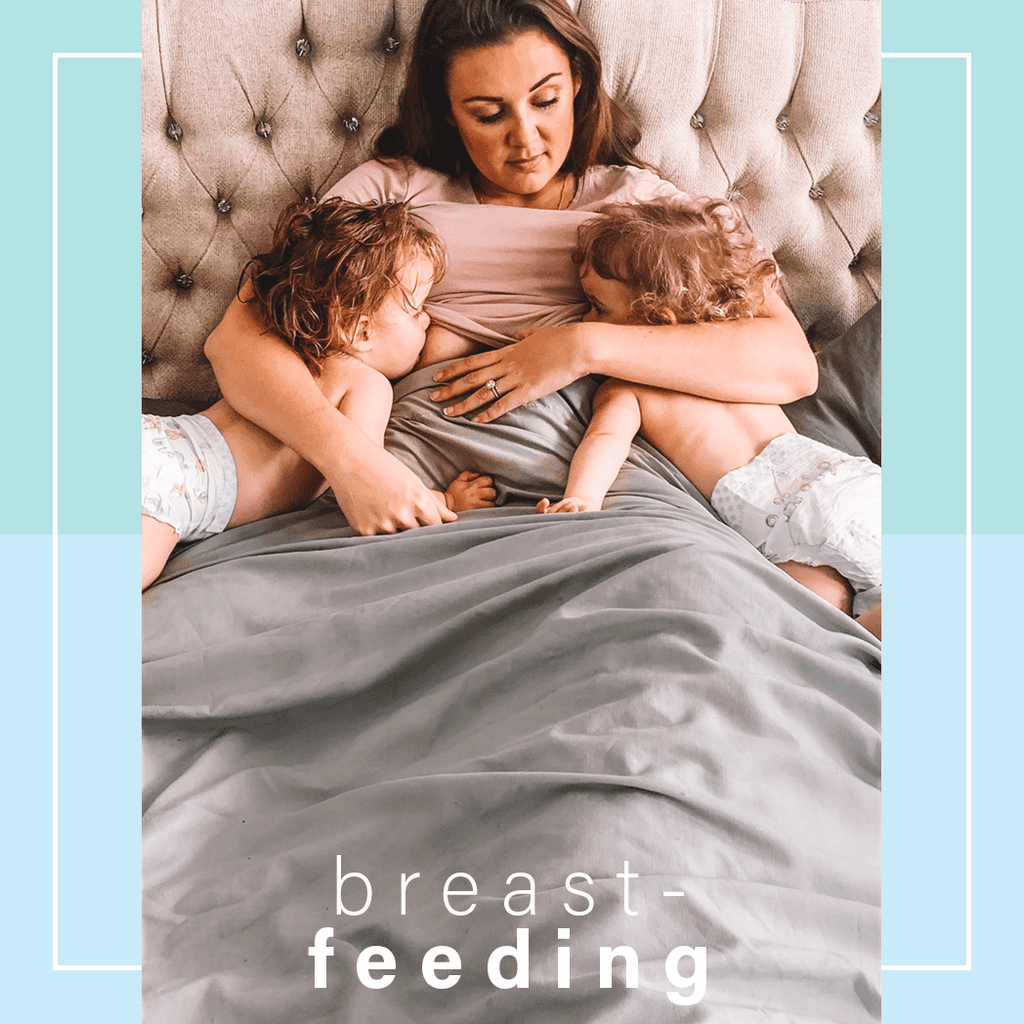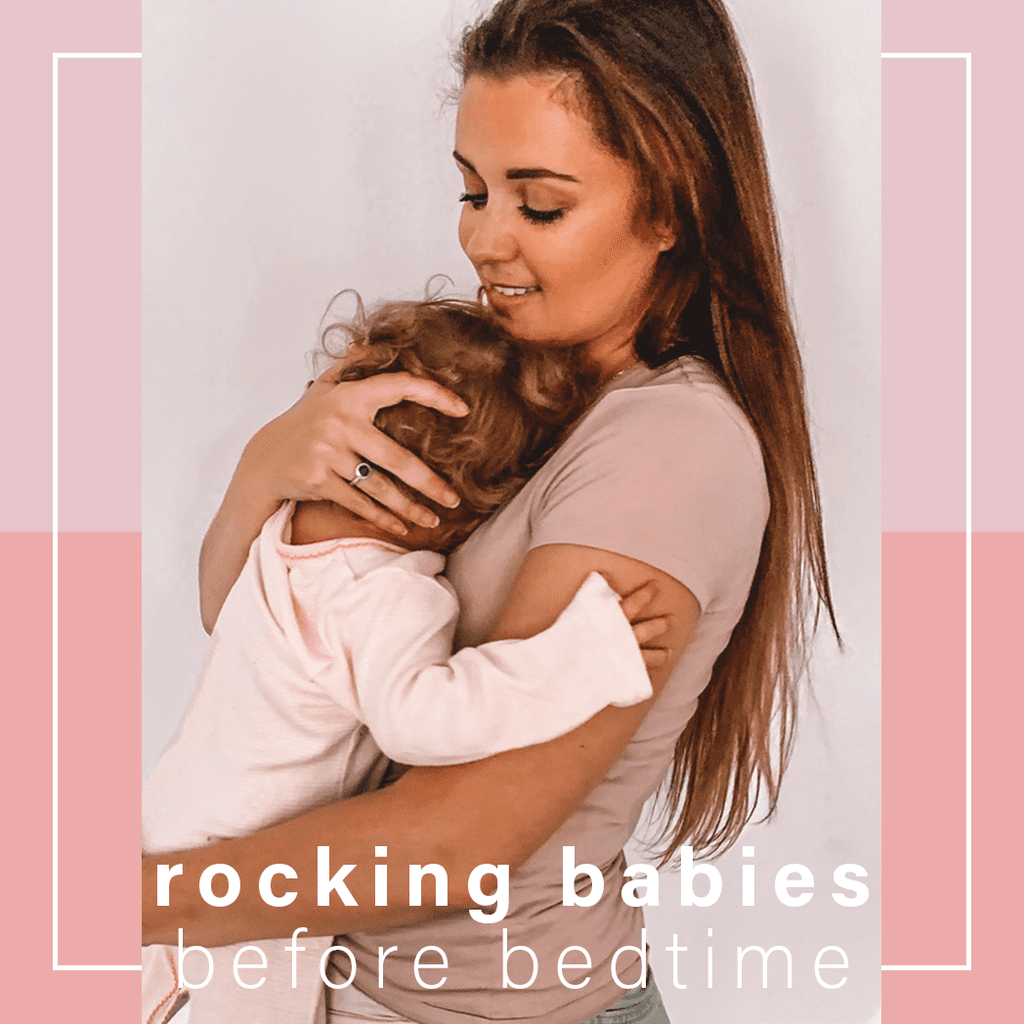 To end the night, Chantelle makes a point to rock each of her babies to sleep on her bare chest — it's her favourite way to get that intimate skin-to-skin time with her girls. "Even thinking about this gives me heart flutters," she said. What started as a way to get them to fall asleep faster has become one of the most special moments for her and her family. "One of my twins loves it, and my other twin would fidget. Then one day she completely settled on me, and it was just so special."
Credits: Photographer: Chantelle Champs