How to Wash Winter Coats
How to Keep Kids' Winter Coats Clean All Season Long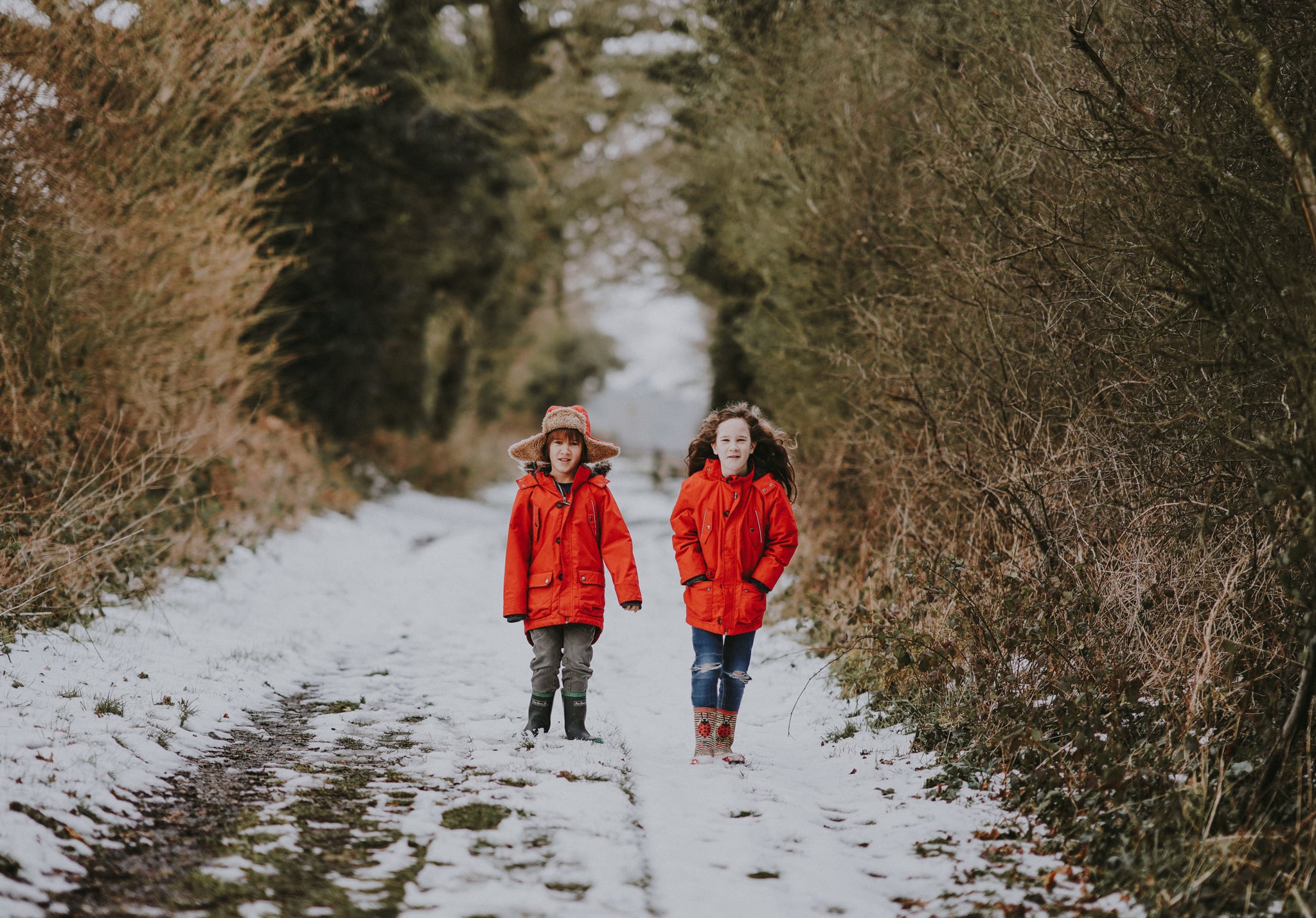 Winter coats are one of those items in your home that probably don't get laundered as often as they should, especially your kids' coats. Luckily, washing them doesn't necessarily involve schlepping them to the dry cleaner's, and it's easier than you think. Whether your kids have down, wool, or fleece jackets — or all three — just make sure that with each method, you remove any items from the pockets.
1. Down Jackets
If you live in a cold climate, chances are your child has a down jacket, puffer vest, or similar style of Winter coat. For this kind of coat, be sure to treat any grimy areas (especially around the collar and the bottoms of the sleeves) with a stain treatment. Then, you can throw it in the washing machine on a cold, delicate cycle. And don't panic when it comes out of the laundry looking a little strange! Just pop it in the dryer on a low heat and low tumble cycle, and throw in some old tennis balls to help make the coat fluffy again.
2. Wool Coats
Wool coats are a little more delicate than down jackets but almost as easy to clean provided you follow the right steps. Again, you'll want to treat any particularly grimy and dirty areas with a pretreatment first. Using a wool-friendly detergent (like Woolite), put the wool coat in the washer on a gentle cycle — cold or warm works fine. For drying, do not put a wool coat in the dryer as it could cause shrinkage; instead, hang it to dry and use a steamer for any wrinkles.
3. Fleece Jackets
It's hard to beat the cosiness of a fleece jacket, but they tend to attract and hold onto dirt and other grime more than other jackets. Before you wash fleece, be sure to turn the jacket inside out. Only wash fleece jackets with like colours and in cold water with a liquid detergent, and be sure to avoid loading the washer with other items that might produce lint. When it comes to drying, it's best to let fleece air-dry by laying it on a flat surface. If that's not an option or if you're in a rush, you can put fleece in the dryer on a low heat temperature to prevent damage.