How Were the Kids So Well-Behaved at the Royal Wedding?
The Real Reason All the Kids Were So Well-Behaved During the Royal Wedding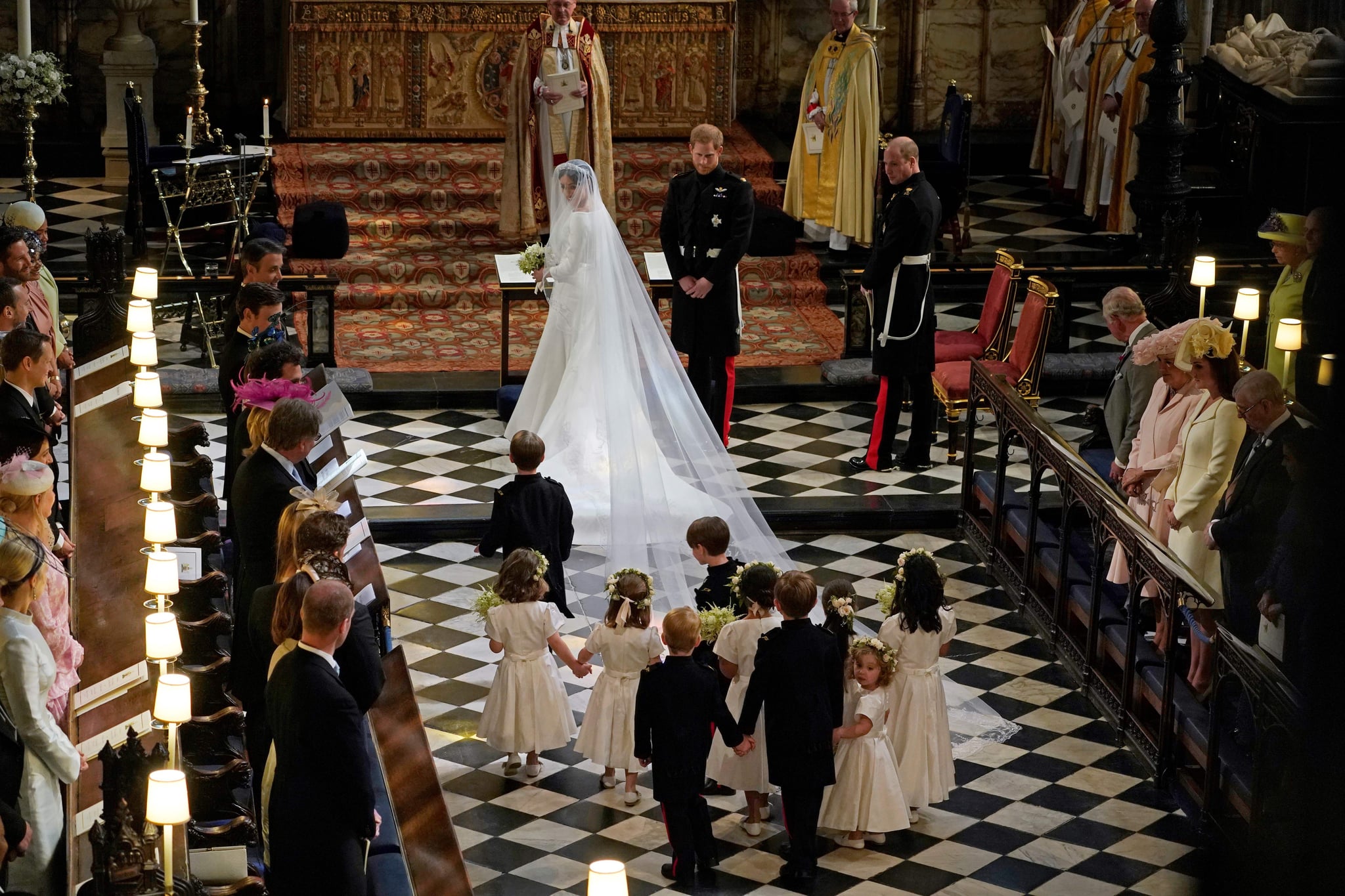 Image Source: Getty / OWEN HUMPHREYS
Of all the million things going on during the day of the royal wedding in which Meghan Markle and Prince Harry became the newly married Duke and Duchess of Sussex, there was one standout moment every mom had to have focussed on just as intently as I did: every single child walking down the aisle behaved like a sweet, sweet angel, despite many of them being toddlers. Although Princess Charlotte and Prince George aren't strangers to the toddler tantrum, both children were just as well-behaved as the other eight kids — the royal couple's godchildren and friends' children — entrusted to walk Meghan and her train down the aisle.
Ms. Meghan Markle arrives at St George's Chapel #RoyalWedding pic.twitter.com/Hj79je8glV

— The Duke and Duchess of Cambridge (@KensingtonRoyal) May 19, 2018
So what the hell is the royal family's secret for keeping kids so prim and proper — and not to mention quiet as mice — in a church filled with hundreds? Etiquette training and a whole lot of practice, apparently.
"Etiquette training for the royals starts as soon as they're old enough to sit at a table," Myka Meier of Beaumont Etiquette, which was founded in Kensington and teaches courses on etiquette at The Plaza Hotel in New York City, told People. "They are raised having formal meals, going to formal events, and practicing everything from voice levels to dressing appropriately to even, of course, how to curtsy and bow. The children in the wedding would have been very well prepared through rehearsals and even learned wedding-specific behaviour and protocol."
Additionally, though Will and Kate in particular always seem to be on top of keeping an eye on their children, they definitely had help with various parenting tasks throughout the day (though William had some seriously cute moments with his kids both before and after the ceremony).
"They would have many royal aides and members of the royal family to assist and guide the children through the day," Meier said. "If there were any issues, they would have been seamlessly taken care of."
I guess the next question is: how do us common folk get said royal aides? Can they be rented? Let a girl know.