Husband Keeps Note From Wife in His Wallet For 16 Years
How a 16-Year-Old Note in a Man's Wallet Helped Save His Marriage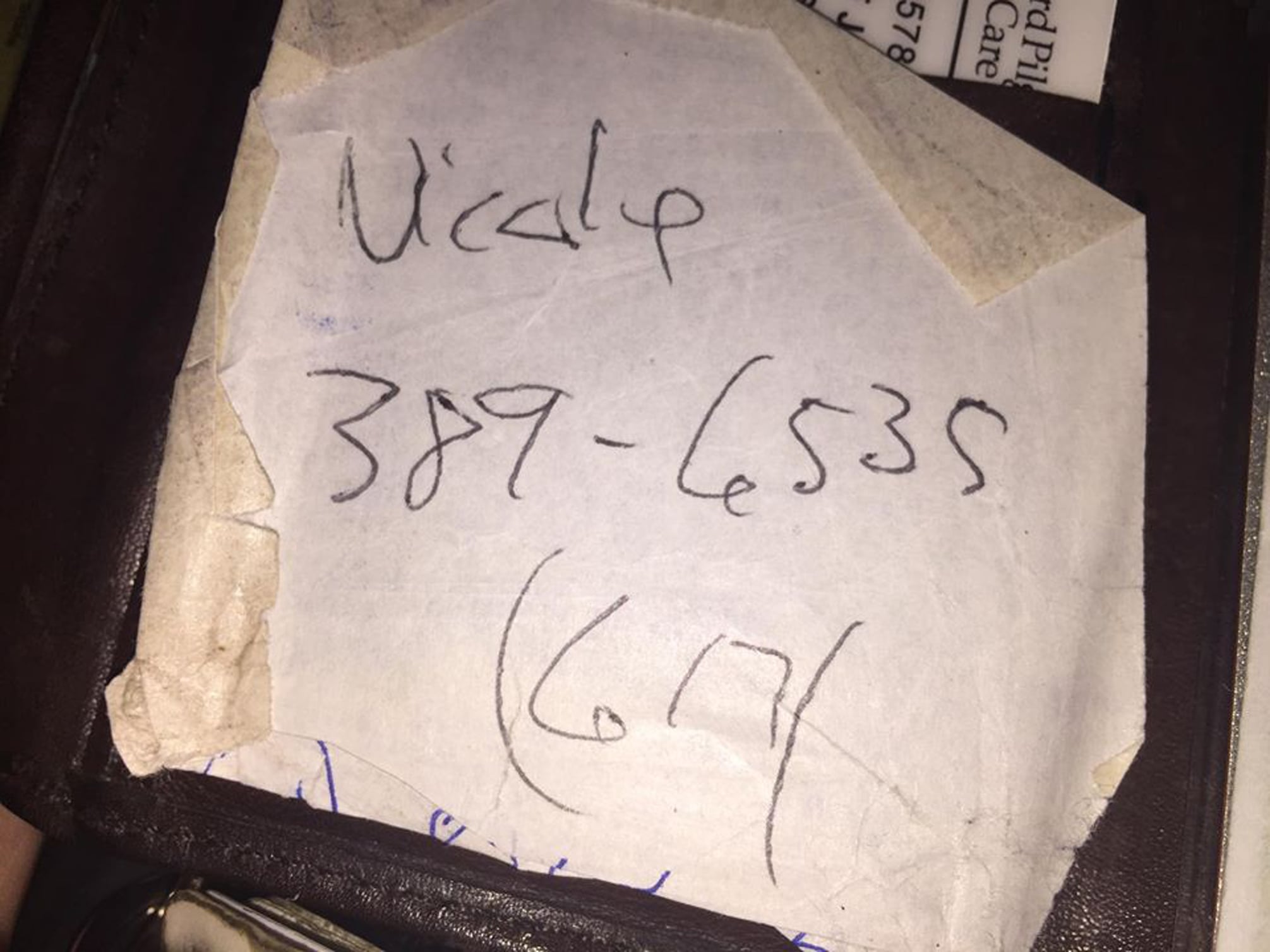 Nicole Johnson, a mom and writer at Suburban Shit Show: Tales from the Tree-Lined Trenches, knows that every marriage has its ups and downs. In a recent Facebook post, she shared how discovering a simple piece of paper in her husband's wallet from 16 years prior reminded her that even the worst days are completely worth it.
"My husband has kept this number with him since the night we met 16 years ago," wrote Nicole. "It sits in his wallet — with all the other receipts. I would attribute it to laziness, but he (unlike me) cleans his wallet out often."
When Nicole first saw the scrap of paper, she couldn't deny how romantic it was.
"For some reason, he has held onto this piece of our history," she said. "The first time I found it, I knew that no matter how far we've moved away from the first days of new love, how far we journeyed from our beginnings, how far from romance, date nights, us — this is still there. This piece of who we were and where we started remains with him. He carries us around wherever he goes."
"It won't keep our marriage going. But it's a reminder and it's a help."
Nicole opened up about how 16 years can bring about a boatload of life changes, but clearly, her husband's love for her never wavered even though they've recently hit a rough patch.
"We haven't had the easiest time lately. I've been very open about that. But I also want to share this — we are trying," she confessed. "We've talked. We've worked. We will keep working. Because it's work. It's kids. It's baggage. It's anger. It's love. It's all of the stuff that life is. And that shit is hard."
And sometimes when you're really in the thick of a row with your partner, it's helpful to go back to the early stages of your relationship to figure out why you fell in love in the first place.
"And when it gets hard, like really hard — the sort where it seems easier to walk away than to stay — look for those things in your beginning," she wrote. "For us, this old receipt tape, worn and battered, is ours. It won't do the work. It won't keep our marriage going. But it's a reminder and it's a help."
Nicole signed off by urging other struggling couples to go back to the beginning, just like she did.
"So if your marriage is in a rough patch, look for your beginning — that place where your US started — before the kids and mortgage and start there. Good luck. I'm rooting for all of us!"