Incredibles 2 Goldfish Crackers
These New Incredibles Goldfish Are All Crunch — and NO Capes!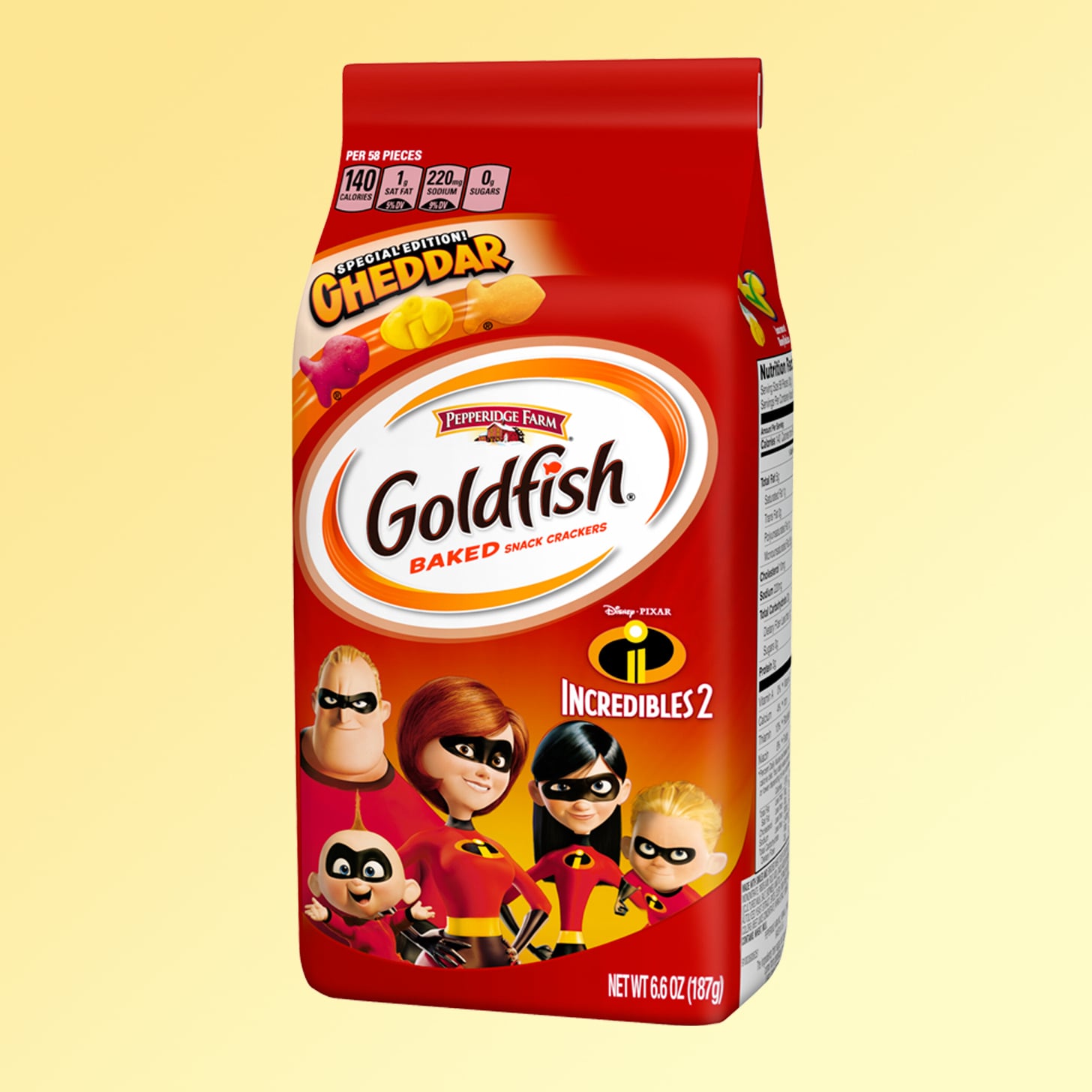 Goldfish crackers have always been an ideal lunchbox snack — or, in my case, something tasty to keep in my desk for when I'm feeling peckish at work. (Who says they're just for kids?) Pepperidge Farm has already released festive Mickey Mouse Goldfish, and now snackers of all ages will be excited about the brand's next foray into Disney-inspired treats: Incredibles 2 Goldfish!
For the special-edition launch, the brand's staple cheddar crackers will feature a new design to celebrate the Disney-Pixar film's upcoming release. Along with the traditional fish-shaped crackers in Incredibles-appropriate shades of orange and red, there will be a vivid yellow "I"-shaped cracker as a nod to the movie's superfamily logo. Yum!
You can find these special Goldfish on store shelves until early 2019.