Kate Middleton's Parenting Advice For Meghan Markle
Kate Middleton Jokingly Warns Meghan and Harry About "Daunting" First Weeks of Parenthood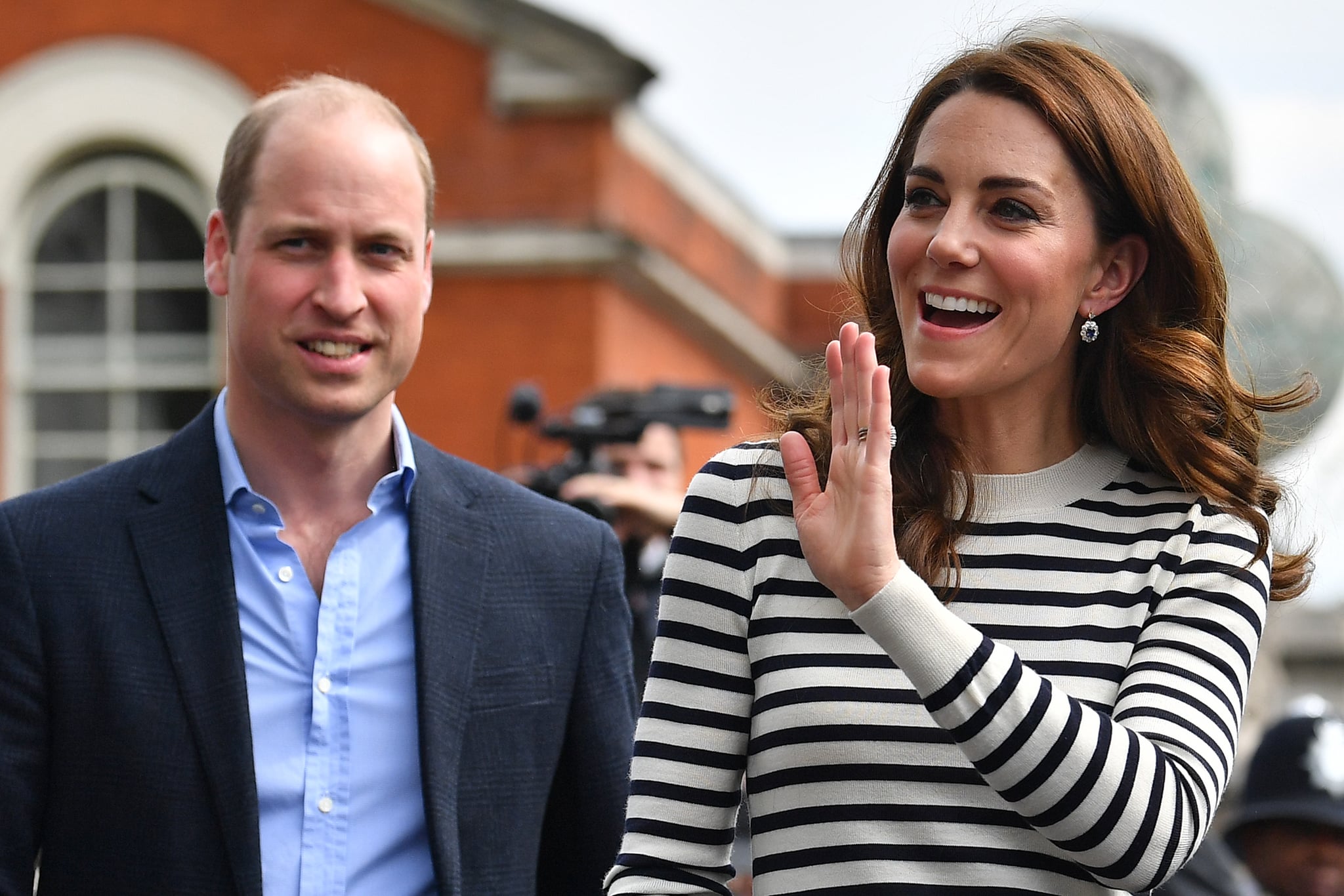 Image Source: WPA Pool / Getty
When seasoned parents are asked to give advice for new mums and dads, it's hard to know what to offer — do you sugarcoat everything for the sake of positivity, or do you explain each terrifying detail for the sake of realism? Leave it to a royal — who happens to be a mum of three — to say just the right thing.
When Kate Middleton and Prince William stepped out just one day after the birth of Meghan Markle and Prince Harry's son, she couldn't help but laugh when reporters sought her expertise. "These next few weeks, it's always a bit daunting the first time around, so we wish them all the best," she said.
Kate added that she has experience with birthing children this time of year — Princess Charlotte just celebrated her fourth birthday on May 2, and Prince Louis was born last year on April 23 — and prefers it to other seasons. "It's such a special time, with Louis and Charlotte just having had their birthdays," she said. "It's such a great time of the year to have a baby. Spring's in the air, so it's really great."
Meanwhile, Kate's husband, Prince William, was a bit more candid with his advice. "I'm very pleased to welcome my brother to the sleep deprivation society that is parenting," he joked.
VIDEO: William & Kate say they look forward to meeting #babysussex. Wills: "We're absolutely thrilled & look forward to seeing them in the next few days... I'm v pleased to welcome my brother to the sleep deprivation society that is parenting!" pic.twitter.com/W6ldWWsUgn

— Emily Andrews (@byEmilyAndrews) May 7, 2019