Katie Lowes on Having a Miscarriage
Scandal Star Katie Lowes Shares Painful Reaction to Finding Out Her Baby Had No Heartbeat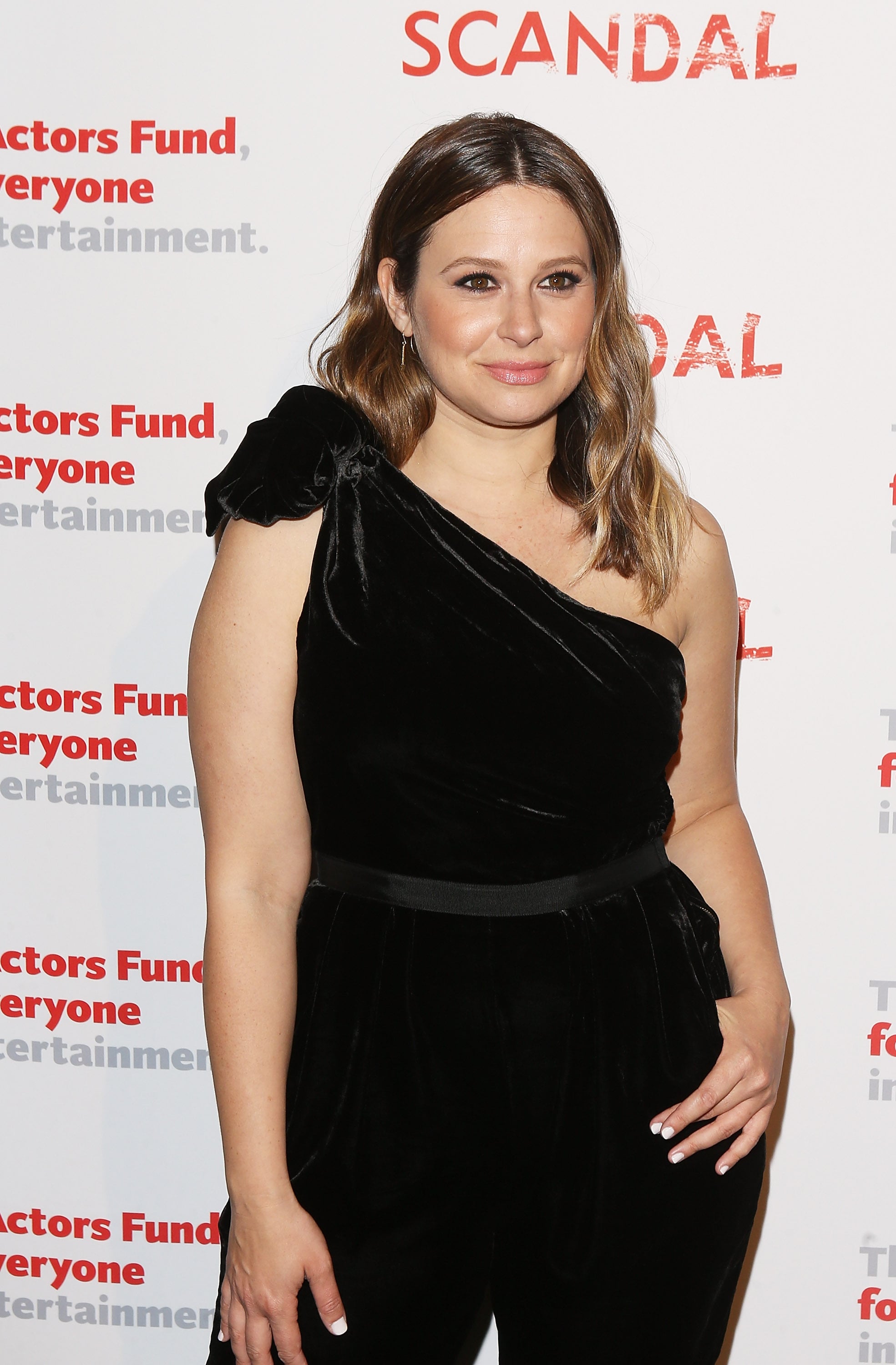 She was three months into her pregnancy when doctors couldn't find her baby's heartbeat during a check-up, but Scandal actress Katie Lowes wasn't giving up, remembering she wanted to "Olivia Pope the situation" and "fix it." In a recent episode of her Shondaland podcast, Katie's Crib, the actress detailed her painful memories of miscarrying before welcoming her now-7-month-old son, Albee.
"Let's make the schedule, let's get to the hospital, let's get the [dilation and curettage]," Katie said of that tragic time, adding that she instantly asked, "When can I start trying again?"
It's her first time opening up about this gut-wrenching loss and the whirlwind of emotions that followed. According to People, in the podcast about motherhood, Katie explained that following her bounce-back attitude upon hearing the news, reality soon set in, and it was devastating.
"As soon as it set in that I'd had a miscarriage, what happens is you have a major hormonal drop-off," Katie shared. "And I think I was massively sad for about three months, and I was only pregnant for three months." Katie and husband Adam Shapiro didn't give up hope, and they welcomed a baby boy in October 2017. Check out a clip of the podcast below.
If you've ever suffered through a miscarriage, @KatieQLowes wants you to know you are not alone. Listen and subscribe to the latest episode of #KatiesCrib featuring @jackieseiden and Amy Mass: https://t.co/o1QRoXZmeS pic.twitter.com/F5imfHXWKI

— Shondaland Digital (@byshondaland) May 21, 2018