Kelly Clarkson Quotes on Carrie Underwood's Miscarriage
Kelly Clarkson Praised Carrie Underwood For Opening Up About Her Miscarriage — More of This, Please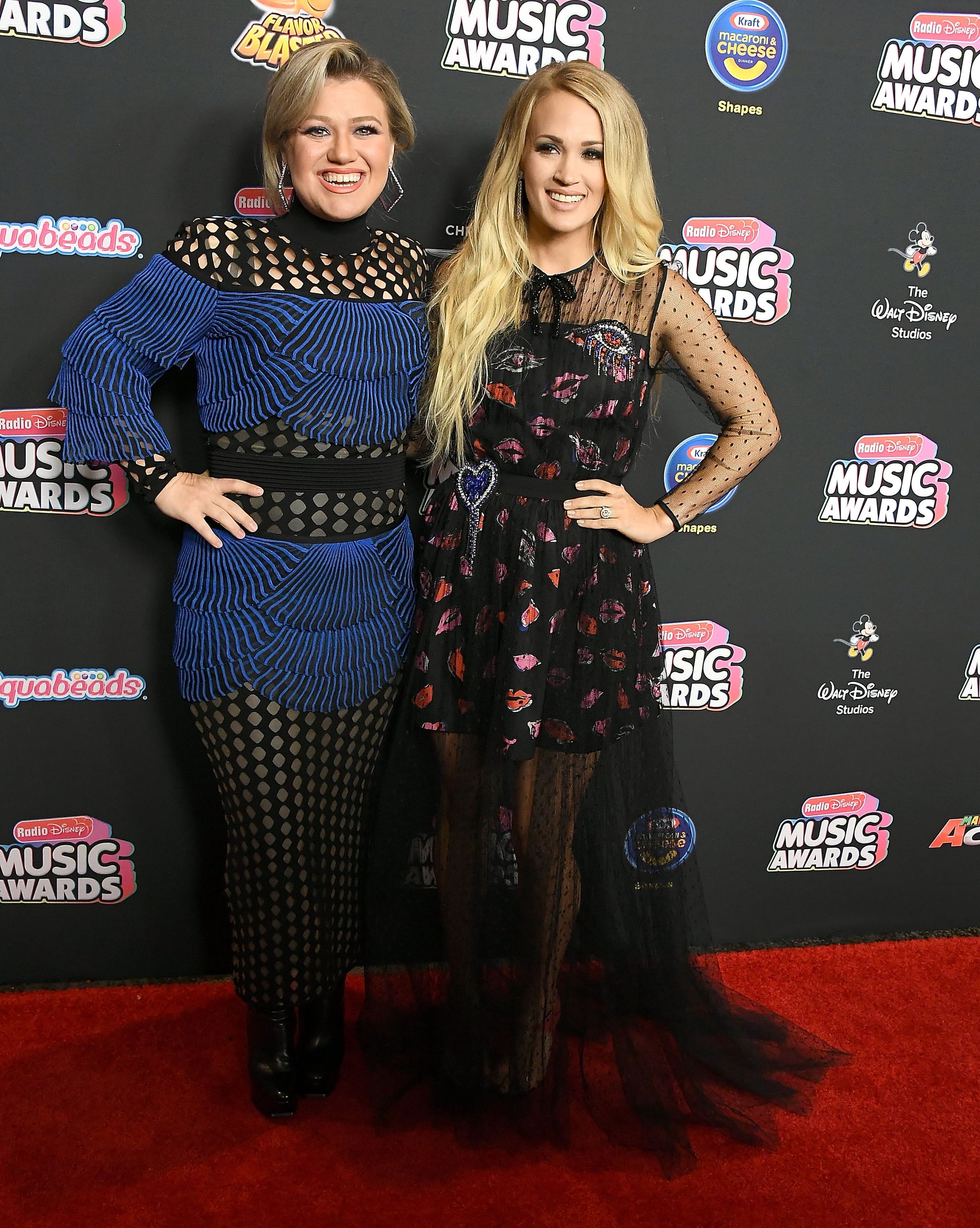 After Carrie Underwood revealed that she suffered three miscarriages in two years during an interview on CBS Sunday Morning, the "Cry Pretty" singer is getting support from her dear friend and fellow American Idol alum Kelly Clarkson. The 36-year-old The Voice coach told Entertainment Tonight at the 2018 iHeartRadio Music Festival that she's overjoyed to hear about Carrie's pregnancy news. "I'm so happy for her!" Kelly said. "I didn't know a lot of the situations that were happening behind the scenes."
Kelly also expressed how proud she is that Carrie spoke out about her pregnancy journey, as many women silently suffer through the pain.
"I have a lot of friends who have gone through that several times as well," Kelly said. "It's a really cool thing [Carrie did]. I was emailing her, because I was like, 'It's so important that you talk about it.' I know you don't have to, because it's a hard thing to do, but it makes women who feel inferior, or feel like something's wrong with them, it makes them feel comfortable, and [know] that people go through it."
Congrats to Carrie and her husband, Mike Fisher, on their growing family!