Kourtney Kardashian Coparenting Photo With Scott Disick
To Anyone Who Doesn't Think Kourtney Kardashian Is Funny, You Have to See Her "Co-Parenting" Photo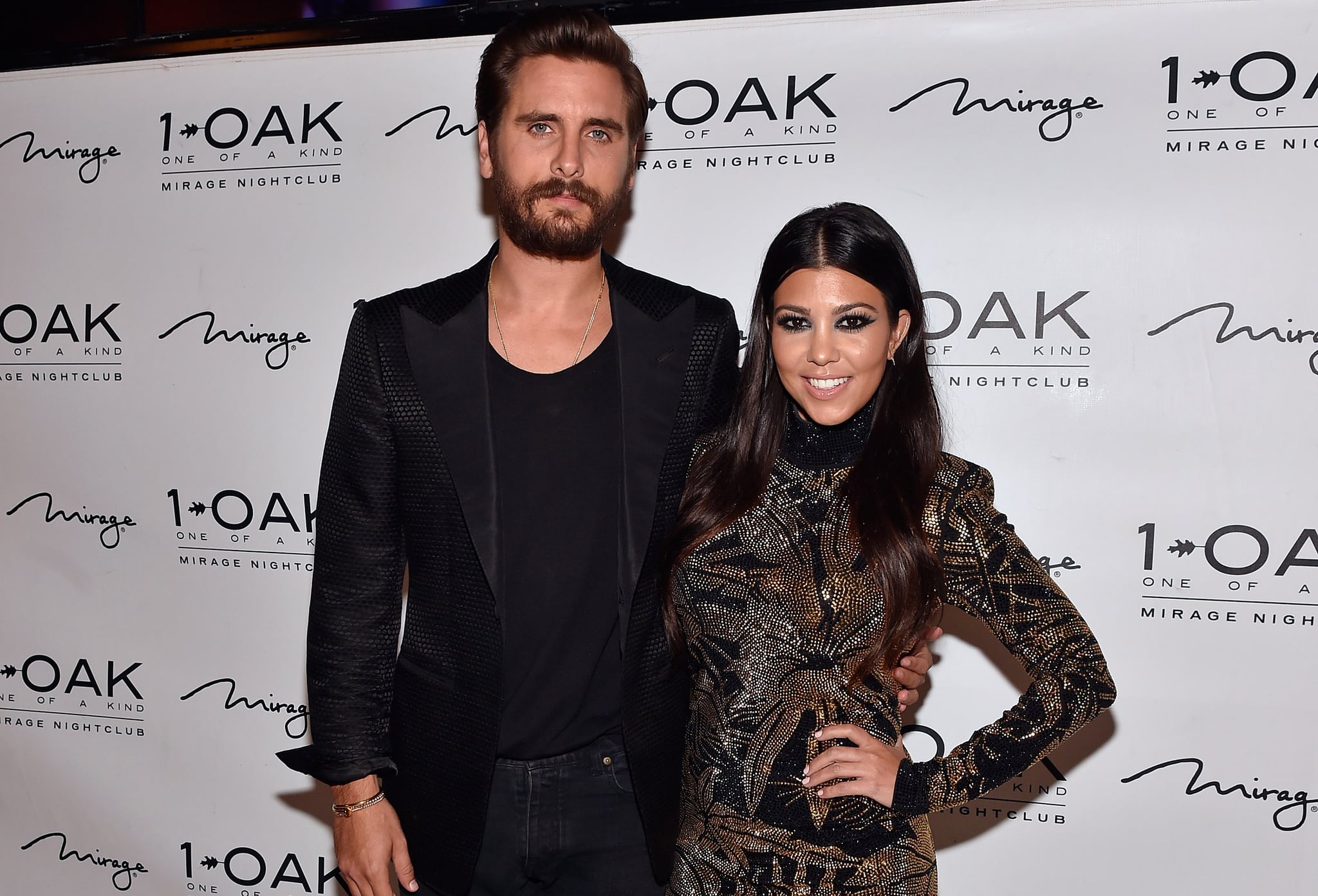 Any Kardashian fan will tell you that Kourtney isn't exactly known for her sense of humour, but her latest Instagram post might just be the most hilarious thing she's ever done.
Poking fun at her own family dynamic, the reality star opted to share a glimpse at what coparenting looks like in her household. But unlike all the viral Facebook photos of blended families hugging or sitting down to dinner together, Kourtney's take is a bit more tongue-in-cheek, perhaps even aimed at all the people who call her out online for dressing provocatively as a mother to three young kids.
"Coparenting," she captioned the photo, which shows herself sprawled out on a bed in a sexy black dress and sunglasses, with her phone in one hand. Meanwhile, in the background is her ex, Scott Disick, who has their daughter Penelope on his lap as they both play on his phone together.
Anyone who watches Keeping Up With the Kardashians knows how seriously Kourtney takes raising her kids, so it's sure nice to see her have a little fun, too.