Parents Post Bad Deals They've Made With Their Kids
Parents Are Posting the Atrocious "Deals" They've Made With Their Kids, and Where's the Popcorn?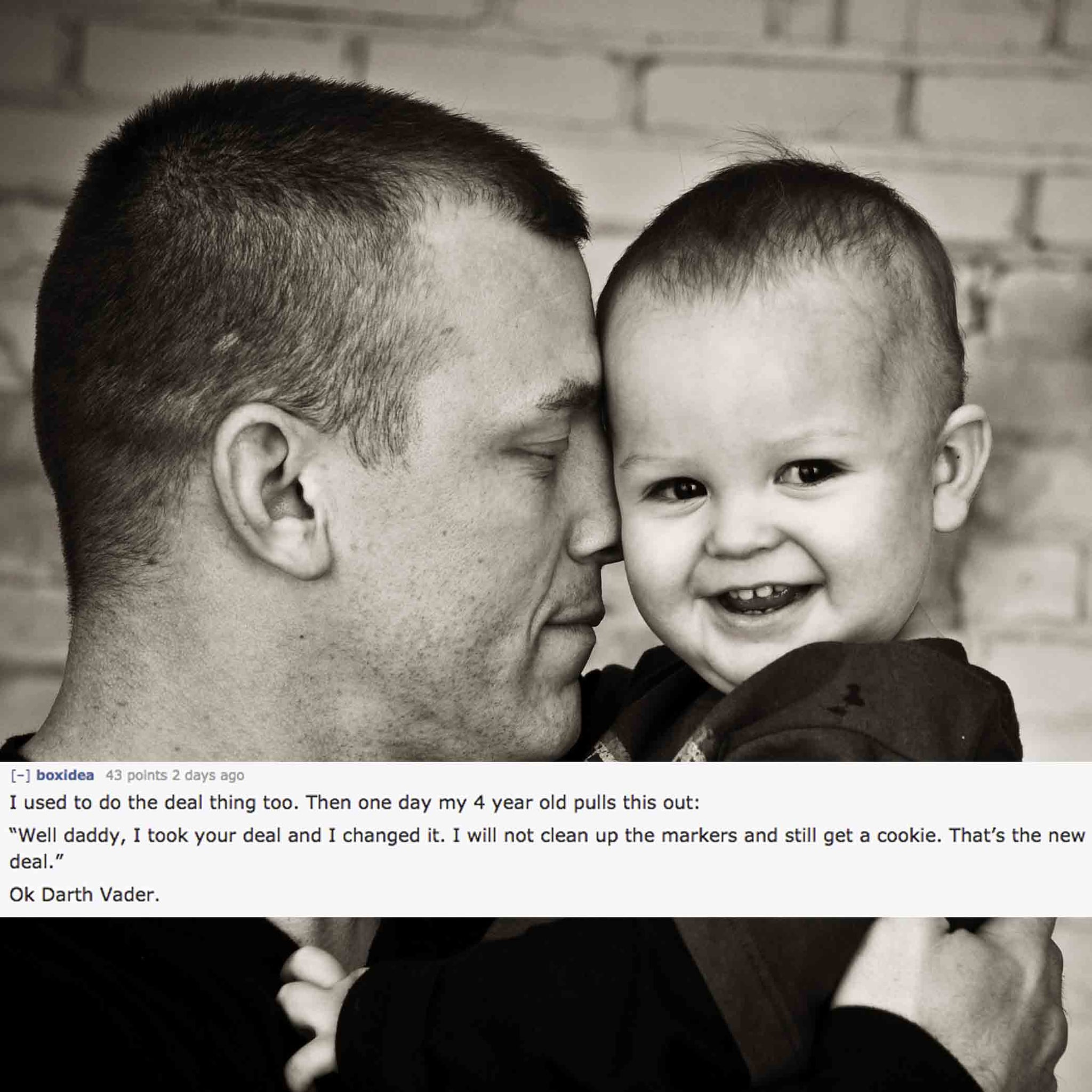 As parents, sometimes our little ones put us in especially hot seats around the negotiating table. And when you're running on only a few hours of shut-eye and just need your child to go to flippin' bed — and stay there — you may be more likely to agree to a particular situation in hopes of just checking another box off your very long to-do list. Thankfully, parents have been sharing the hilarious bargains they've been making with their kids on Reddit, and they prove you're definitely not alone.
The discussion all started with someone sharing their less-than-ideal experience, and others quickly jumped on the bandwagon:
Never gamble what you aren't willing to lose. from r/Parenting
Here are some of our favourite instances where parents' negotiating skills have utterly backfired.
Kids seriously say the darndest things!
Kids say the darndest things, right?!