Personalized Starbucks Cups
These Personalized Starbucks Cups Are So Hilarious and Spot on, You'll Want to Order 10
As POPSUGAR editors, we independently select and write about stuff we love and think you'll like too. If you buy a product we have recommended, we may receive affiliate commission, which in turn supports our work.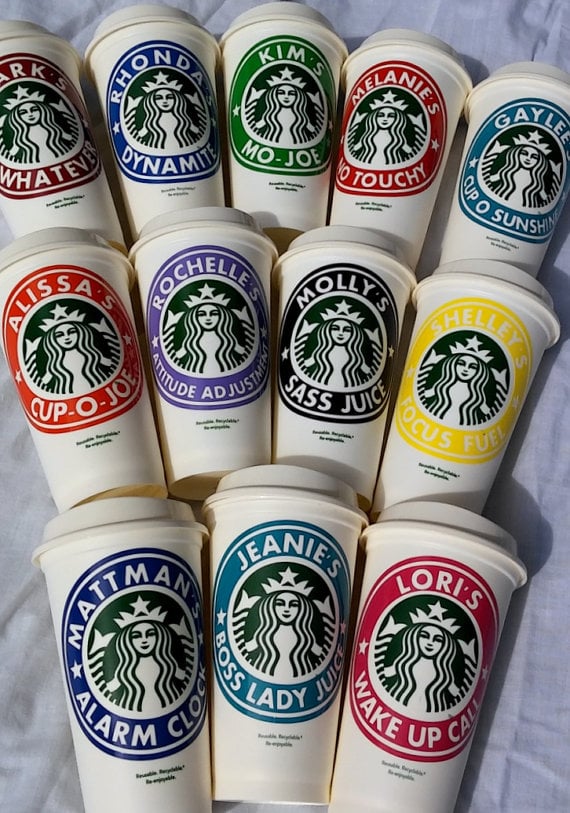 Unless you're one of those lucky (and possibly insane) people who can literally hop right out of bed in the morning, most of us need a little help to get going. And Starbucks, a staple across the country with quintessential coffee drinks and secret-menu options, is the go-to spot for a lot of people to get their caffeine fix.
For some Starbucks-goers, the classic white cup just doesn't accurately reflect their moods. While the contents of the cup might be the same, the reason for needing it varies. Tired? Annoyed? Over the mom drama in the school drop-off line? Instead of having to spell your name for the barista only for them to probably get it wrong anyway, these personalized Starbucks cups ($13) let you customize everything. There are 24 different colours, and you can really have fun with what you put on it. Our personal favourites are Molly's Sass Juice and Rochelle's Attitude Adjustment.