Postwell Postpartum Boxes
These Postpartum Boxes Are Game-Changers For New Moms
As POPSUGAR editors, we independently select and write about stuff we love and think you'll like too. If you buy a product we have recommended, we may receive affiliate commission, which in turn supports our work.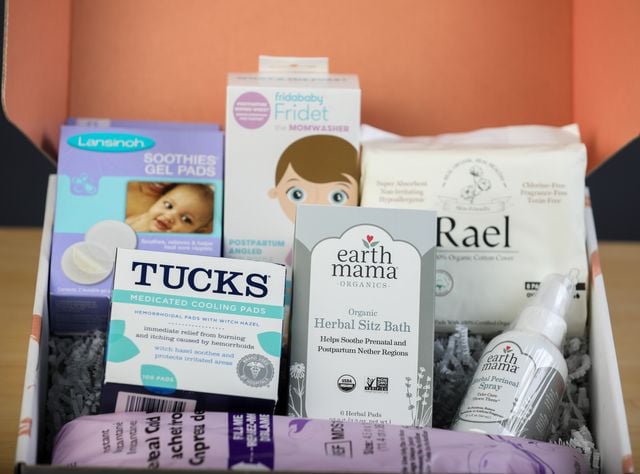 While attending a friend's baby shower two years ago, Jess Kerr couldn't help but notice that there were an awful lot of gifts for the new baby, but next to none for the mom-to-be. Although a suckers for teeny baby shoes and sweet matching onesies, they're not of much help to a mom post-birth, and Jess felt that more should be done to help women in the postpartum phase. Jess's concerns were confirmed a few months later when she received a frantic phone call from her friend 24 hours after having a baby: she was leaking everywhere and didn't know what to do about it or who to ask for help.
In the hopes of making women more comfortable after childbirth, Jess came up with the concept for Postwell Boxes, a postpartum gift box stocked with everything a new mom could need. "I tell people to fall in love with a problem, then build the solution, so I took my own advice," she told USA Today. Jess said that women should also be sceptical of how perfect other new moms' lives seem on Instagram. "It's like models holding babies. And if your experience isn't like that, how does that make you feel? It's not real."
So what exactly comes in a basic Postwell Box ($65)? Tons of must-have recovery essentials, like
Rael Overnight Pads
Fridababy Fridet The MomWasher Peri Bottle
Earth Mama Herbal Perineal Spray
Earth Mama Herbal Sitz
Lansinoh Soothies Gel Pads
Tucks Pads
Medline Deluxe Perineal Cold Packs
There's also a $30 Trifecta package that comes with three must-have products for new moms: Rael Overnight Pads, Earth Mama Herbal Perineal, and the Fridababy MomWasher. It's also important to note that both kits are made with every mom in mind, regardless of their birth experience.
"I am hoping the Postwell box will help women talk," said Jess. "Your friend or sister gives this to you and you have a real talk about real-life expectations. I want women to be prepared and empowered to own that time. They have just given birth."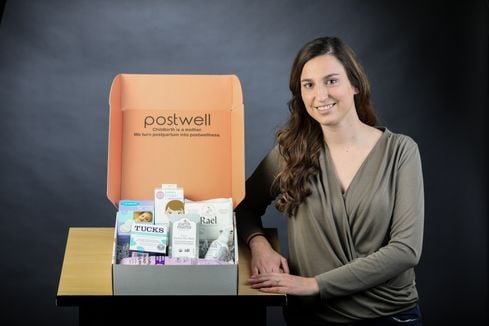 Image Source: Postwell Box