Prince William Admits He Is Bad at Arts and Crafts
Prince William Admits That He's the "Useless" Parent When It Comes to This Christmas Activity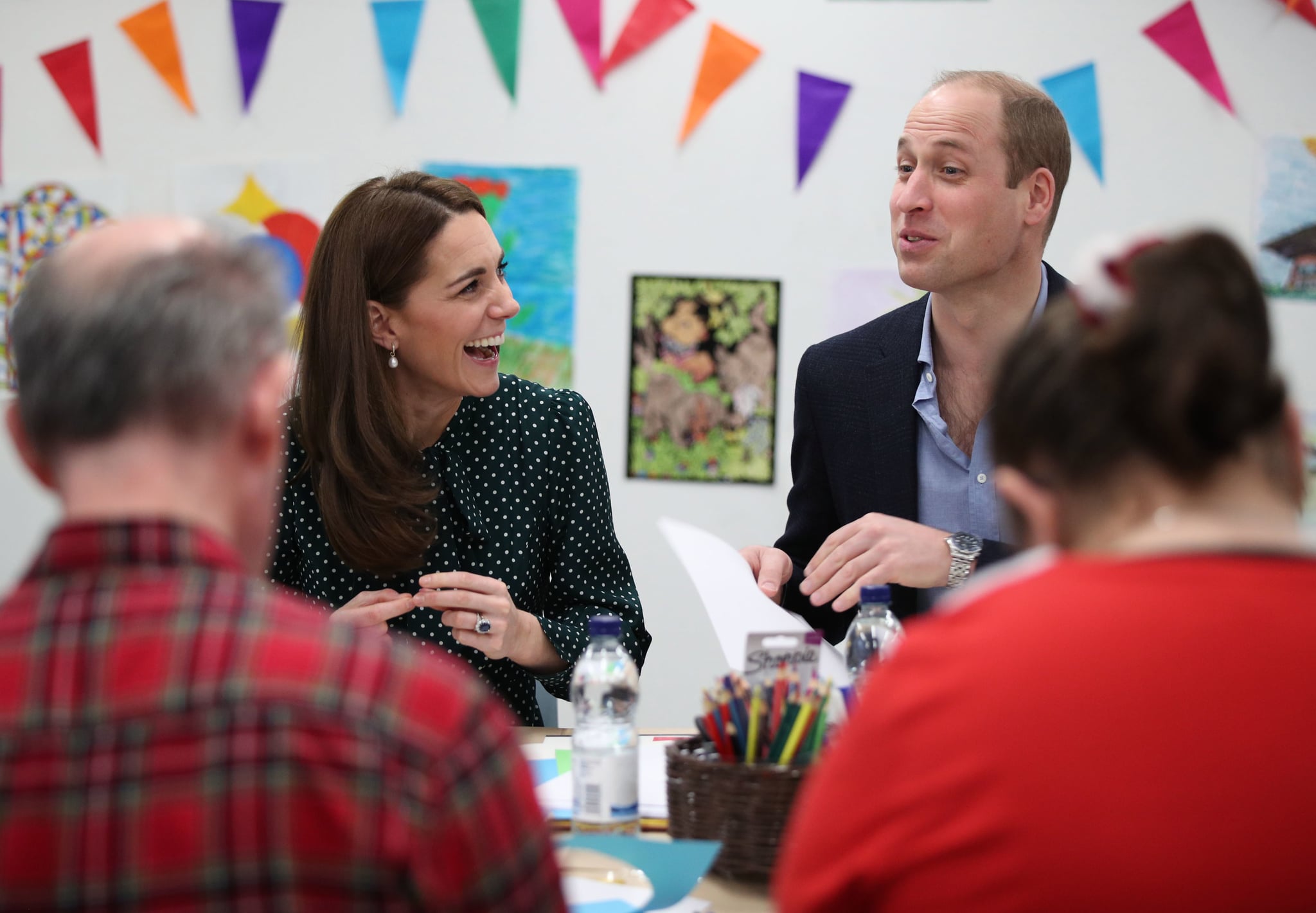 After Prince William and Kate Middleton visited Evelina London Children's Hospital on Tuesday, the world learned a little-known fact about the prince: he's not artistically inclined. While the couple helped prepare cards and gifts for the Passage's Christmas party next week, Prince William was put on the spot when he was asked to help create a "Welcome to Xmas Dinner" sign and was in charge of cutting out the letter E. After Kate shot him a sceptical look and let out a giggle, Prince William let the cat out of the bag.
"My son knows I'm useless at this," he joked. "Catherine is the artsy one."
Kate, on the other hand, was in her element making beaded bracelets and commenting about how much her 3-year-old daughter Princess Charlotte "would love making these."
Prince William once visited the hospital with his late mother, Princess Diana. And while his contributions as an artist might be lacking, he certainly brought plenty of smiles to make up for it.