Puff-N-Fluff Dog Dryer
This Inflatable Jacket Vacuum Dries Your Dog When They're Wet, and OMG — This Is Coming Home With Me Now
As POPSUGAR editors, we independently select and write about stuff we love and think you'll like too. POPSUGAR has affiliate and advertising partnerships so we get revenue from sharing this content and from your purchase.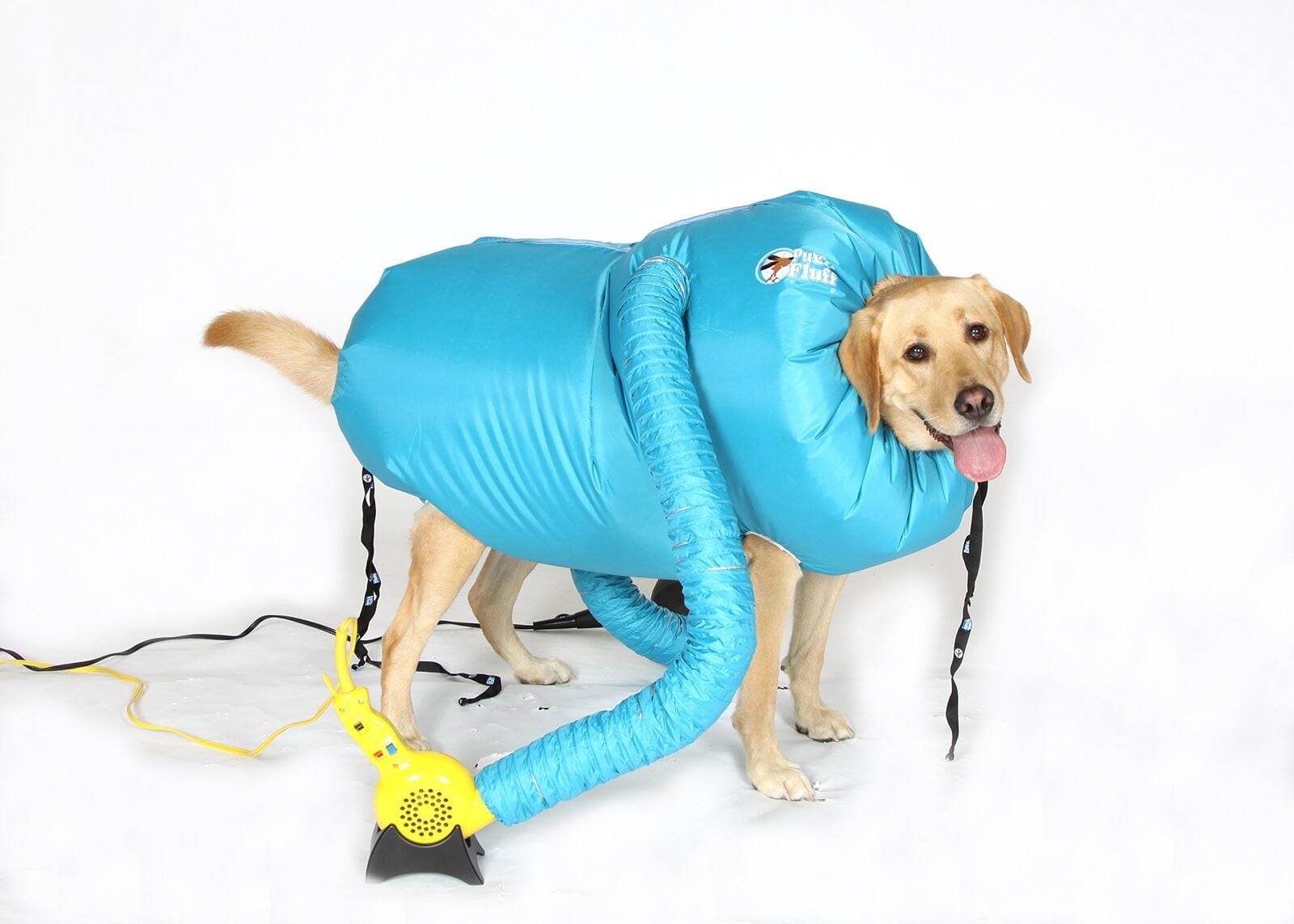 As someone who's been a pet owner for six years, I actually love the smell of wet dog. I don't necessarily love when our house smells like wet dog — that's actually kind of a stale, hot stench — I more enjoy when my dog is wet. It usually means she did something fun, like went on a walk in the rain or had a good bath. But my enjoyment fades fast because I know what comes next: I need to dry 60 pounds of Golden Retriever fluff.
Regardless of your dog's breed, everyone can agree that getting the dog to stand still while a loud dryer hovers around their fur is a harrowing task, which is where the Puff-N-Fluff Dog Dryer ($35-$65) comes in. Your dog steps into the leg openings, and it zips quickly, then you connect a blow-dryer to one of the hoses. It comes in four sizes, and because the air circulates inside of the jacket, they dry much faster.
Time to play in the rain!