Tip For Going to Disney With Food Allergies
8 Tips For Navigating Your Disney Vacation When Your Kid Has Food Allergies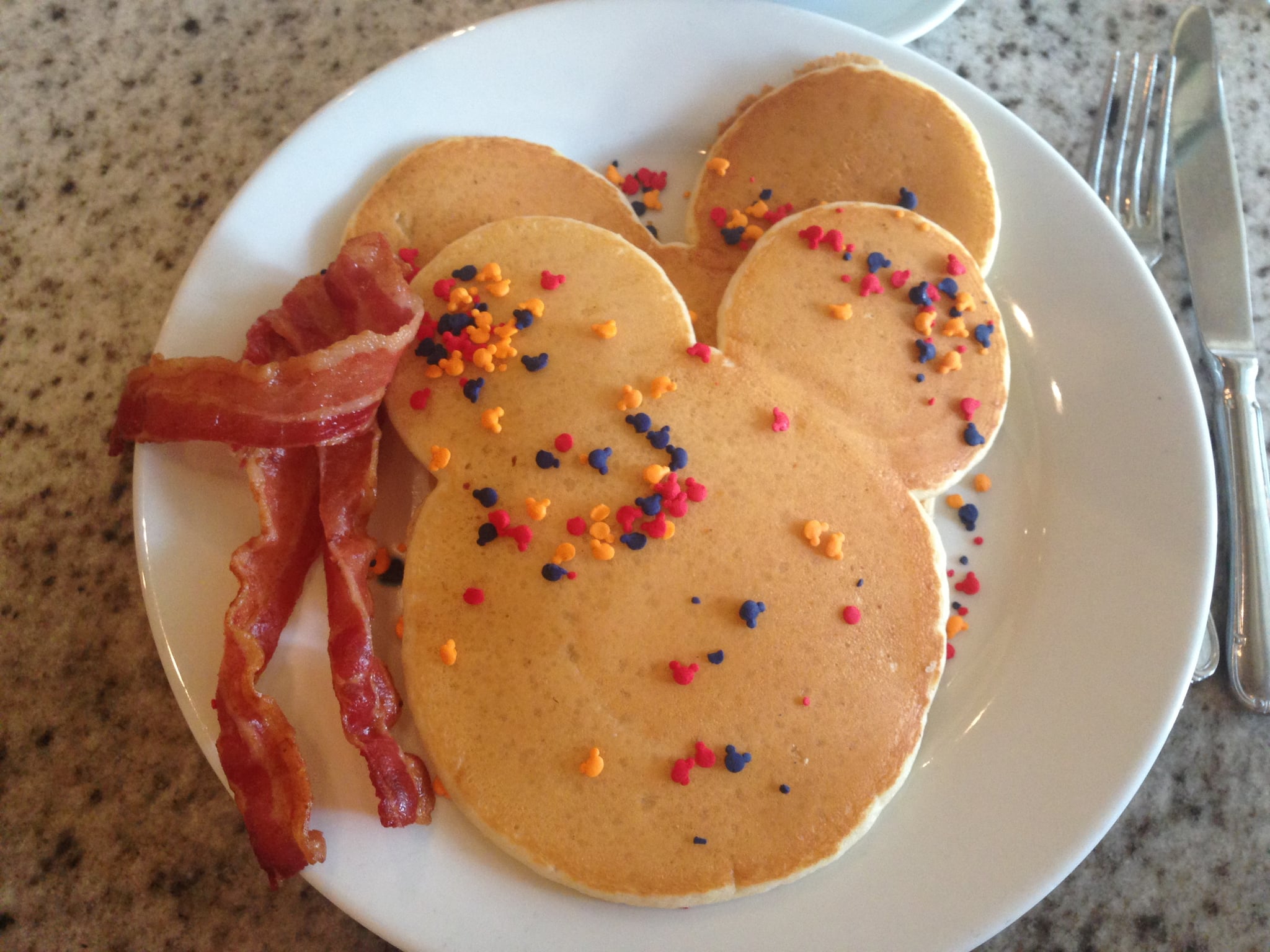 We all know it — the food at Walt Disney World is the best food. I mean, who doesn't love Mickey Mouse-shaped waffles, delicious Dole Whips, and turkey legs on holiday? There is food everywhere in Disney World, which is awesome for most people, but if you have a child with allergies, it can be extremely daunting and nerve-wracking. But, don't worry — since Disney is, well, Disney, they've thought of everything to make each child comfortable and happy.
With over 140 restaurants, Disney chefs and diet-trained cast members are ready to help your family navigate any dining reservations, food allergies, or dietary restrictions your kiddo might have. Whether you're dining at a table service, buffet, or quick-service restaurant, most locations will have something for everyone. And since it's holiday, you want your child to be able to indulge and eat the treat they've been eyeing all day! Keep reading for eight tips on how to fully enjoy your Disney holiday, even with allergies.
Disney can accommodate most common allergies and dietary lifestyles. Some of the allergies Disney chefs can accommodate are gluten or wheat, eggs, fish and shellfish, milk or lactose, peanuts and tree nuts, soy, and corn. They can also accommodate low-fat, low-sodium, no-sugar-added, vegetarian, and vegan lifestyles.
Most restaurants have an allergy-friendly menu. When you walk into the restaurant, be sure to let the host or hostess know what your allergy is and they will bring you an allergy-friendly menu.
Guests can talk to the chef preparing their meal. The chef will come to your table and discuss what your child would like to eat, what allergies they have, and prepare something special just for them! These meals are just as tasty as items off the regular menu.
You can contact Disney dining about an "uncommon" allergy. After booking dining reservations on the phone or the computer, be sure to reach out to Disney dining (Special.Diets@DisneyWorld.com) 14 days before going on holiday to be sure your child's allergy was properly noted on your reservations and the restaurant will be alerted before you get there. This is also a good idea if your child has multiple allergies the restaurant should be aware of.
Be sure to remind the host/hostess at the restaurant about any previously discussed accommodations. Sometimes technology fails us, so reminding the host and your waitstaff about any allergies is a good way to ensure your request is fulfiled.
If you're dining at a buffet, a chef will walk the line with you. The chef at the restaurant will talk to your child about everything they can eat, and what they should stay away from. If there still isn't enough for your child to eat, the chefs will be able to make some allergy-friendly items for them.
You can bring your own food into the parks. If you're still worried, or don't want to spend a ton of money on snacks, then bringing your own food into the parks is acceptable at Disney World. If the security guard checking your bag asks you about anything, mention you have a member in your group with allergies and they will let you and your food in. You can also bring this food into restaurants if you'd like.
Before you leave for your holiday, check out some of the allergy-friendly menus online. While Disney doesn't post any of their allergy-friendly menus online, other sites have rounded them up so you can look over them to see what your child might be getting at different dining locations.