Unusual Baby Girl Names
Unusual Baby Girl Names For 2013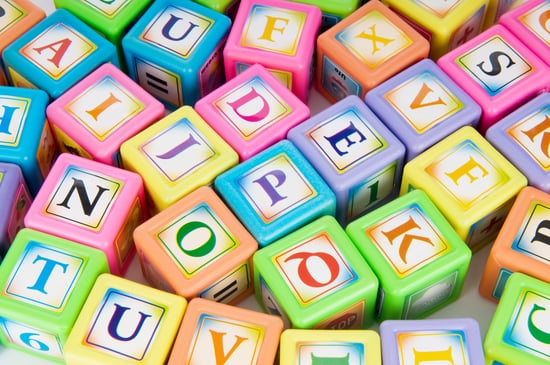 Looking for unique girl names? According to the Social Security Administration's latest ranking of girl names, we've discovered nine gems that have fallen out of favour.
Way down on the list, among the names that are most rare (those with ranks above 900), are some traditional girl names that were once very popular. If you favour pretty, old-fashioned names but also want your daughter to be the only one at school with her name, these nine vintage monikers are perfect picks.
Keep reading.
1. Hattie
With a rank of 993 in 2011, the pretty girl's name Hattie is certainly rare in today's world. But turn the clock back 100 years, and it's a different story. In 1913 and all the way back until 1880 (the last year for which the SSA provides name data), Hattie numbered in the top 100 girl names in the United States. In 1880-81, it was even in the top 30.
2. Dorothy
Dorothy was an extremely popular girl's name for the first half of the 20th century, often associated with nicknames such as Dot, Dottie, and Dolly. It stayed in the top 10 girl names from 1904 to 1939 and peaked at No. 2 from 1922 to 1927. Today, however, it's a much more unique choice, coming in with a rank of 937 in 2011.
3. Geraldine
Though never a top 10 name, Geraldine was a top 100 stalwart all the way from 1916 to 1949. In 2011, it was ranked at 960, making it a special vintage name for girls born in the 21st century.
4. Pamela
Though ranked at 967 in 2011, Pamela was actually a top 30 girl's name for over 30 years! From 1937 to 1971, it ranked under 30, peaking at No. 10 in 1953.
5. Willa
A feminine form of William, Willa is a relatively rare name in today's world, with a 2011 rank of 991. For most of the 1920s through 1940s, however, it hovered in the 200s and 300s.
6. Ann
If you can believe it, the simple name Ann is now very rare as a first name! From 1899 to 1973, Ann held fast in the top 100, but today it's a different story. Ranked 996 in 2011, Ann is now a far more unusual choice than Anna (No. 38), Ana (No. 238), Annie (No. 386), and Anne (No. 536).
7. Joyce
A name with Latin origin that means "merry or joyous," Joyce was a top 20 girl name from 1930 to the end of the '40s and remained in the top 100 for another two decades. Now the name is far more unique, with a rank of 969 in 2011.
8. Leona
Another unique name of Latin origin, Leona means "lioness." From 1896 to 1921, Leona ranked among the top 100 names for girls, but today it is ranked at 929.
9. Janet
Coming in at No. 951 in 2011, Janet is another unusual girl's name you might not have guessed. It was a top 30 name from the early 1930s all the way through the 1960s but has steadily declined in popularity since then.