Why I Celebrate My Birthday Without My Kids
My Birthday Is Coming Up and I'm Going to Celebrate as I Always Do: Kid-Free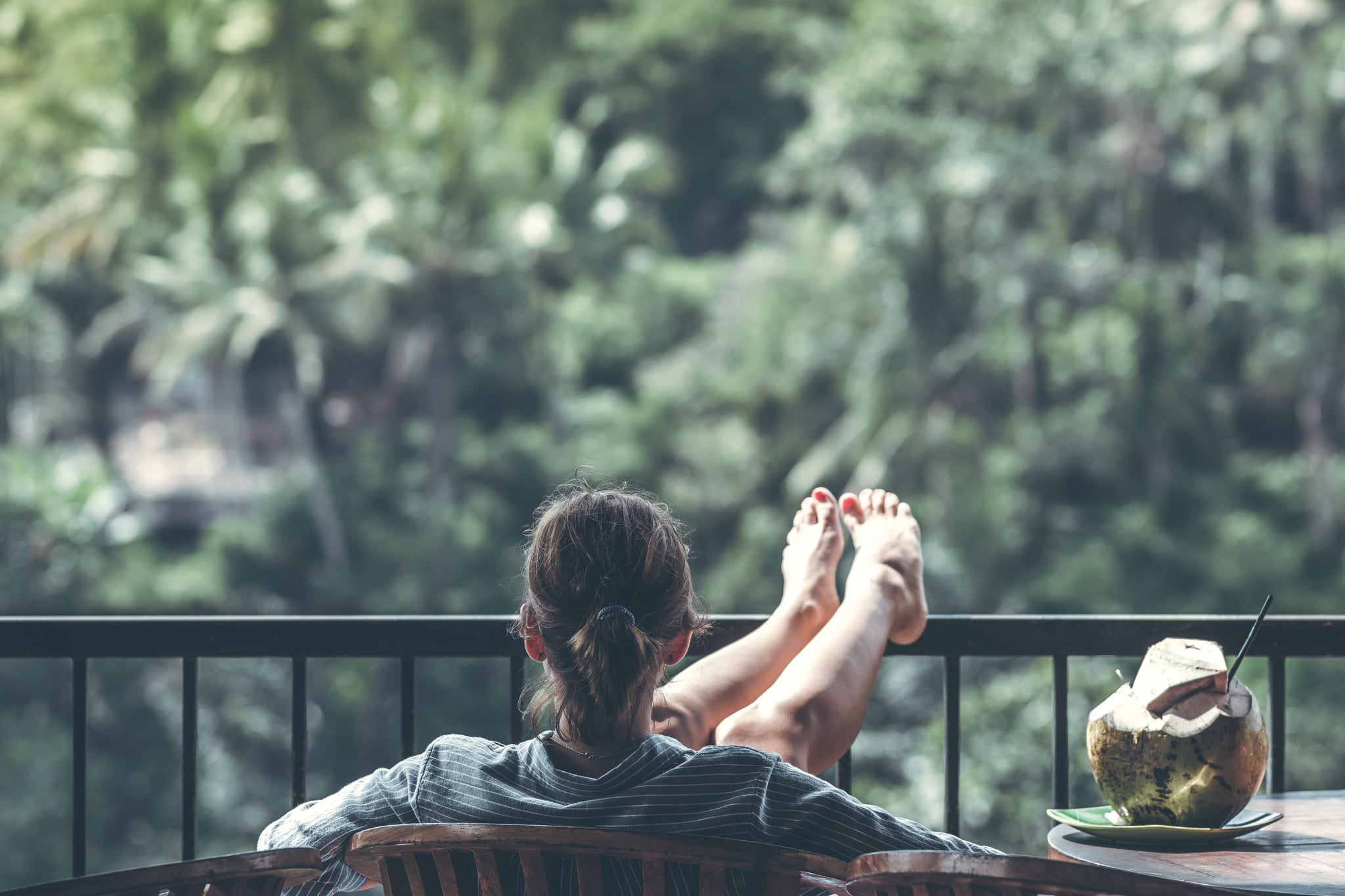 Next month, I'll be celebrating the biggest birthday I've had in a decade, one that somehow I never truly accepted would arrive through a special combination of wishful thinking, self-delusion, and denial. Yes, I'm turning 40, and I'll be ringing in a new age bracket in the same way I have every year since I've had kids: far, far away from them.
At 36 and 37, when my youngest child was still in nappies, that meant spending a much-needed couple of days with my husband in a fancy hotel nearby. Once our kids got old enough that their grandparents were brave enough to watch them for more than 48 hours, my birthday trips also grew in size.
Thirty-eight was spent at a beach resort in Puerto Rico (this was just months before the Hurricane Maria devastated the island, which is still recovering). For my 39th, a close friend convinced me to really go for it, and six couple friends joined my husband and me for a long weekend in Sonoma, where we drank wine, stayed in tricked-out Airstream trailers (the only version of camping I can get behind), and ate more delicious food than I'd seen in the previous year.
I threw out the idea of a 10-day trip to Europe for my 40th ("ask or ye won't receive," has always been my motto), but my parents capped their childcare abilities at five days — and bless them for even doing that — so we're staying stateside, heading to Charleston to leisurely explore the historic buildings and sights, sleep as much as possible in our big hotel bed, and eat more oysters than any two people should.
Perhaps all of this sounds extravagant, but for me, it's also an extremely necessary part of preserving the non-mom sides of myself. Before children, travelling to new places was one of my greatest joys. I loved nothing more than experiencing new cities and countries, finding the best restaurants, bars, and adventures they held within, and immersing myself in another place for however long I could. And luckily, I married someone who felt the same way; we became travel buddies long before we became husband and wife.
Since having our two children, we still hit the road pretty often, but we tend to visit our favourite family travel spots over and over again, knowing that our kids will more easily adjust to an environment they've been to many times before (we've experienced the alternative, and it isn't pretty) and that there are plenty of kid-friendly restaurants and activities nearby. As much as I love our family holidays, they don't exactly fulfil my need for wanderlust.
That's where my birthday trip comes in, because what better time to ask for what you really want? For me, that's a travel experience that I someday hope to have with my kids but am entirely certain that they'd currently ruin for me. My idea of a perfect holiday day — waking up after 8 a.m., wandering around aimlessly, shopping, an afternoon cocktail, a fancy dinner, and maybe some late-night live music — seems almost laughable when I think about adding my children (who both woke up today when it was still dark out) to the mix.
So, no, they will not be invited to my birthday trip this year and, most likely, ever. I love them very much, but on the one day a year that I can guiltlessly prioritise my own needs, I'm positive that being as far away from them as possible is the best way to do just that.