Why I Decorate My House For Valentine's Day
I Decorate For Valentine's Day Almost as Much as I Decorate For Christmas, and My Kids Love It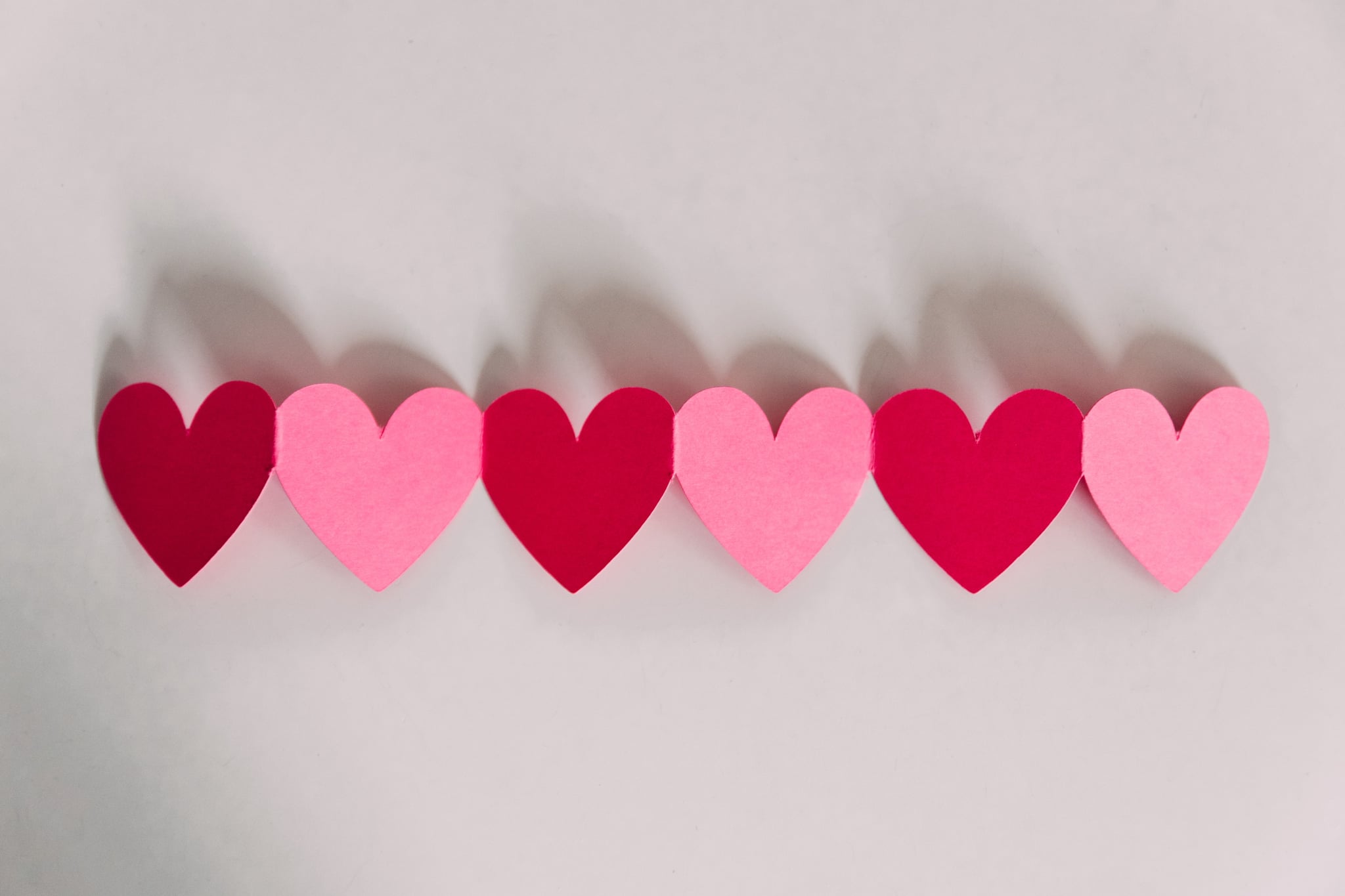 I've never been one to celebrate Valentine's Day. In past relationships, I didn't need to be totally swept off my feet, and in the 10 years my husband and I have been married, I think we've celebrated once. To me, it's a bit of a hallmark holiday that tends to make some people feel sad, and I just couldn't get into all of the sappiness. That is, until I had kids.
Our house looks a little obnoxious and definitely not Joanna Gaines-approved, but it's exactly the way I like it.
Now it feels like we celebrate the holiday throughout the entire month of February. The first thing we do to kick-start the month of love is decorate the house (with almost as much enthusiasm as we do for Christmas), and it's a tradition I can't get enough of.
Now that my children are 6 and 4, we have a pretty hefty stash of crafts specifically geared toward Valentine's Day. They've made little love ladybugs, cows, bunnies, and hearts over the years that I just can't part with. Instead, each year, we dig out all the goodies and I let the kids place them around the house. On the walls, fireplace mantel, and doors, you'll find little Valentine's Day creations made out of pink and red construction paper, paper plates, and even toilet paper rolls. Our house looks a little obnoxious and definitely not Joanna Gaines-approved in February, but it's exactly the way I like it. It brings a little cheer to our mid-Winter blues, and we don't stop there, either.
If you can get into the Dollar Store ahead of time, you can score some pretty fantastic finds before they're picked over. I like taking the kids, too, because they have so much fun picking out a few knick-knacks to decorate the house with. Plus, because I'm a sucker for crafts, they usually have all the supplies we need for my kids to continue making their annual art projects, which I then add to the bin for next year when the holiday is over. It's a little family tradition we started that they look forward to.
While my husband and I still don't regularly celebrate Valentine's Day just the two of us, we now celebrate together as a family. To see my kids' faces light up each year fills me with all that sappy love I used to hate about the holiday. By decorating almost every inch of the walls with crafts from years past, the love blooms within our home. And while that's ever so cheesy, it couldn't make us happier.