Why You Should Tell Your Spouse What You Want
I Started Doing This 1 Thing on My Birthday Every Year, and It Strengthened My Marriage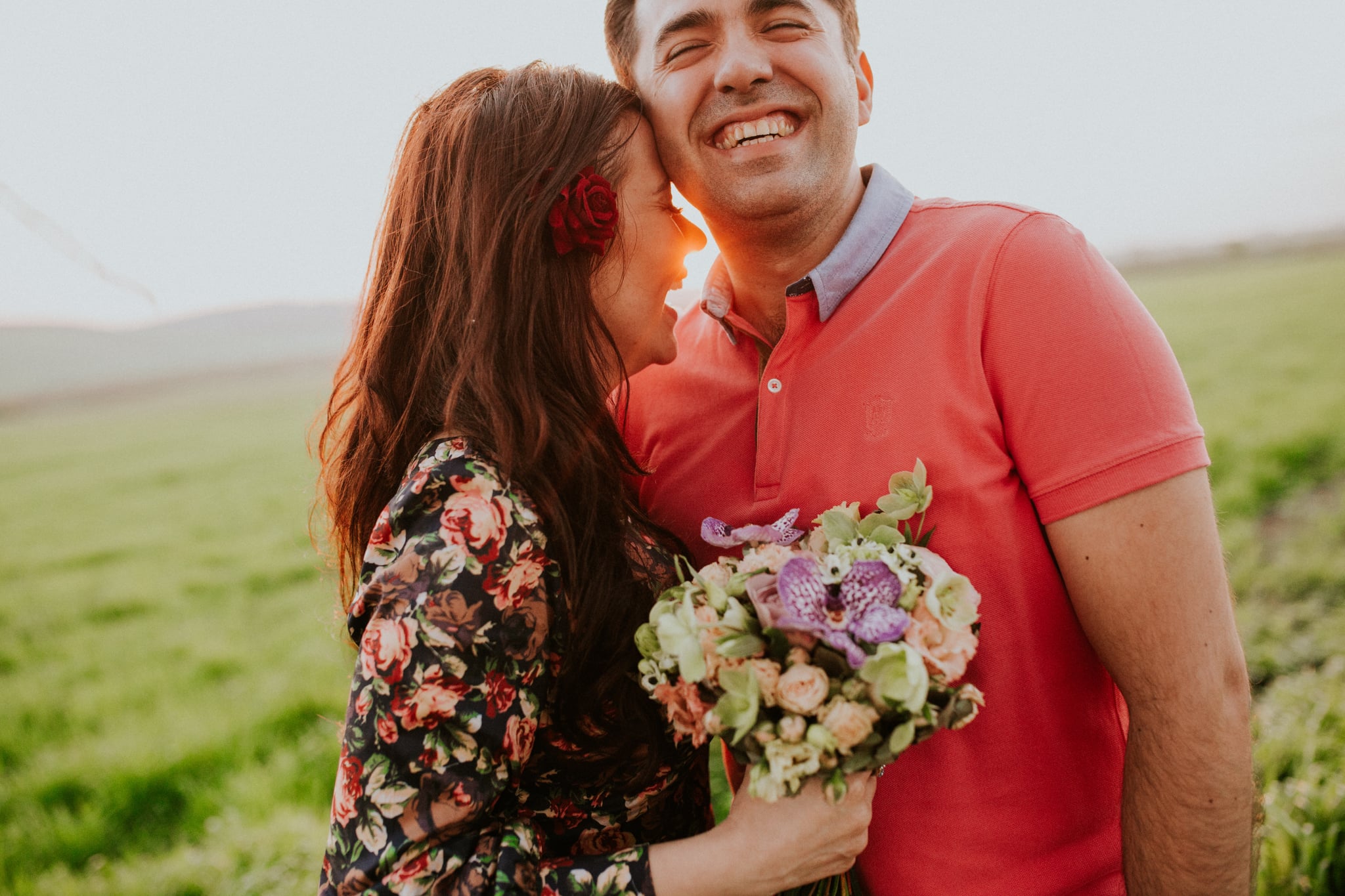 Early in our marriage, my husband and I were still figuring out our communication skills (spoiler alert: it's still an uphill battle), and things used to be very cloudy . . . at best. I assumed he should understand how I worked, thought, and felt about most things, but to him, I was a puzzle he'd never quite figure out because I barely gave him any clues. When I look back at that time now, I realise how silly I was for thinking he should be able to read my mind. That way of thinking almost always ended in disappointment on both sides, which is why I now try to be open and honest with him at all times. This includes telling him exactly what I want for my birthday every year.
If I had never started telling him what I wanted, years of little disappointments could have added up to a disappointing ending.
You see, during the first year of our marriage, I made the mistake of not telling my husband what I wanted to do on my birthday. He leaned too heavily on the fact that I'm a carefree woman, so we did nothing and he gave me . . . nothing. He didn't understand that I actually wanted to spend my special day doing something fun. He didn't know it was important to me. And how could he if I didn't tell him? Should he have at least gotten me a cheesy card from the store? Of course. But did he need to plan out an entire day of special surprises that I had conjured up in my mind? No. I needed to learn that he isn't a mind reader, and it's not fair for me to feel sad or disappointed when he doesn't do things that I've never said out loud. Life is too short to have your partner guessing what you want out of life. Just tell them.
I now go out of my way to tell him what I want for my birthday, and other special occasions for that matter. I usually don't request anything over the top, as a night away or a casual dinner will do just fine. I typically want things that entail spending quality time together — something we don't get much of now that we have two kids — and he gets that now.
This year I turned 37, and after almost 10 years of marriage, my husband finally gets me. He surprised me with a weekend trip from our native Michigan to Chicago. We walked the busy streets of the Windy City, had long and delicious dinners that weren't interrupted by kids, window-shopped, and enjoyed each other's company. The next day, after a well-rested hotel stay, my husband took me to see Hamilton. I joked with him that he may never top this birthday, and you know what? I don't expect him to. I don't care if he gets me something small next year, but the fact that he now goes out of his way to make my birthday special means a lot to me.
I'm so grateful that our communication has grown to be more straightforward and honest. It's important to express what you want in life, especially on days that revolve around you. My husband always meant well, but if I had never started telling him what I wanted, years of little disappointments could have added up to a disappointing ending. Telling someone what you want can be really hard to do, but I promise it's worth it. Your communication will get better, and so will your marriage. You never know, you may even get a surprise birthday trip out of the deal.