How to Advocate For Yourself at the OB/GYN While Pregnant
Why It's So Important to Trust Your Gut at the Ob-Gyn When You're Pregnant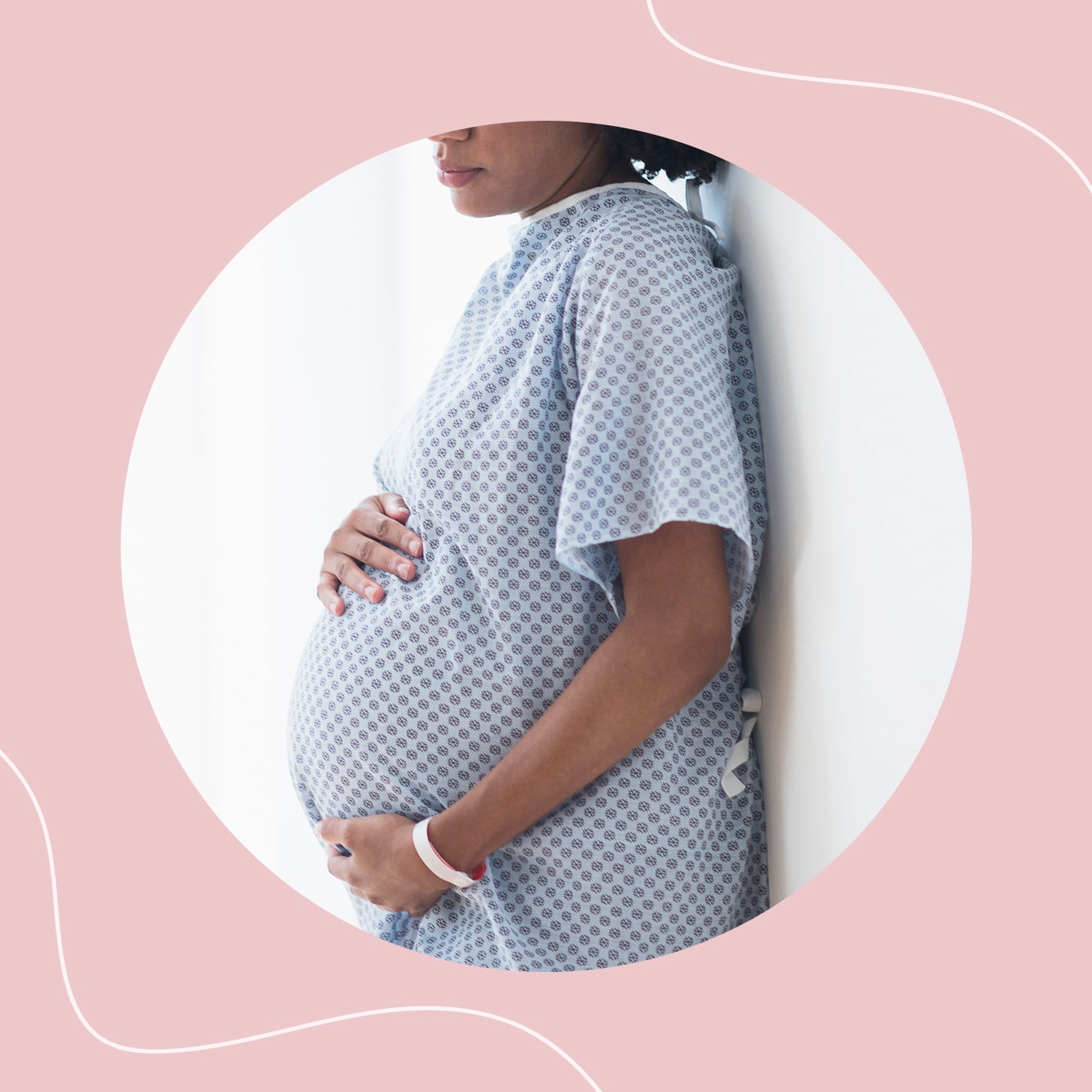 Back in the early 2000s, Manhattan-based ob-gyn Bernadith Russell, MD, started holding workshops with a simple premise. Made up of predominantly Black women, these groups helped the women get the most out of a doctor's visit.
Dr. Russell started hosting these educational sessions after noticing that her patients, many of whom were pregnant, seemed surprised at routine questions. She'd run through a typical list that helped her get to know her patients' lifestyles, their backgrounds, and their medical histories — but some were surprised by a doctor showing so much interest, and others conflated questions about their medical history with noseyness.
But for Dr. Russell, the doctor-patient relationship and the notion of shared decision-making is always key — especially during pregnancy and childbirth. And it can be crucial even before you're expecting to start building that trust with your medical providers.
"It's really important that you should expect that your doctor is going to ask you a lot of questions. And you should expect that those questions are in order to have a better sense of who you are as a person and to stratify risk and to help identify what are issues that might come up because of your family history or aspects of your lifestyle or unhealthy behaviours," Dr. Russell tells POPSUGAR.
"Do not accept subpar care."
For women of colour especially, establishing a good relationship with their medical team can be critical to both their own, and their baby's, health. Black women are three times more likely to die from pregnancy-related causes than white women, according to the Centres for Disease Control (CDC). This is due to unequal access to healthcare, health conditions that may disproportionately affect minorities, and institutional racism in modern American healthcare. And in 2019, the infant mortality rate was highest for Black Americans, at 10.6 for every 1,000 live births — more than double that of non-Hispanic white Americans, at 4.5 per 1,000 live births, and non-Hispanic Asian Americans, at 3.4 per 1,000 live births, according to the CDC.
The real shame is that most pregnancy-related deaths are preventable. But the medical establishment's patterns of dismissing or trivializing chronic pain, especially for women and racial minorities, is well-documented.
The disparities in prenatal care for women of colour are clear through anecdotal evidence, too. Dr. Russell, for example, noticed that when she would give patients of different races the same diagnoses, such as pre-diabetes, white patients would often come back with a treatment plan from their other doctors, while Black patients would come back with the concerns waived off.
"It shouldn't be the patient's job to get people to do their job. But I have to help Black women in particular navigate the system a bit better," Dr. Russell says.
Indeed, given the realities of the healthcare system, it's important that all women know how they can best advocate for themselves in medical settings before, during, and after childbirth. The CDC has some guidelines, including recommending that pregnant people seek immediate care if they are experiencing urgent warning signs including severe headache, extreme swelling of the hands or face, trouble breathing, and more symptoms.
One frequent suggestion for women of colour, in particular, is to seek out a doctor of the same race. That can be difficult too, though, given the lack of diversity in medicine. From 2014 to 2019, the number of medical residents entering obstetrics and gynecology in the US who were Black declined from 10.2 percent to 7.9 percent, while Hispanic ob-gyn residents barely registered an increase from 9.6 percent to 10.1 percent. The already small number Native American or Alaskan Native ob-gyn residents was halved from 0.2 percent to 0.1 percent.
That also does not address issues of structural racism.
"If we're saying Black patients do better with Black doctors, Black doctors don't have the room for all the Black patients. We need to make sure that all doctors do a better job for all patients," Dr. Russell notes. "Especially for patients that are minoritized, because we're seeing the effects of them not doing as good a job."
She acknowledges that seeing different providers, many of whom are rushed, can lead to miscommunication or different expectations for both sides. She has her own private practice, and controls her own schedule, but in general, "an ob-gyn has seen 30 to 40 patients in the course of a day, and it's really, really hard."
Brittany Young, 37, the co-owner of Taste Buds Box, has been noticing that her current pregnancy — her third — is different from her first two. When she was pregnant with twins a decade ago, she had a young son, so she couldn't focus as much on being pregnant. But this time around, she has dealt with placenta previa, a condition in which the placenta completely or partially covers the cervix, and is currently being tested for gestational diabetes.
When she first found out she was pregnant, she also had a new doctor in Temple Hills, MD — a different city and state than her previous two pregnancies — and she began feeling that things weren't right. She says she was going to a practice where she met with a different person every time she had an appointment, making her wonder who would actually be with her when she was in labour. In addition, the wait times were very long.
"I wasn't getting the care I felt like I deserved," she says. A big red flag was when the practitioner she met with early on told her she was going to have a C-section, even though Young wanted to try to have a vaginal birth.
But the final straw was when she heard warnings from friends who were local nurses about the healthcare provider she was seeing. So she switched to a different doctor who took her family's military-provided health insurance in Alexandria, VA. Young lives in Prince George's County, which is a high-income, majority Black county, but she said she still has limited quality healthcare options.
Young was glad that she advocated for herself after talking to her friends, and that she made a decision that prioritised her care above all else.
Rachel Nicks, a doula, echoes the importance of trusting your gut. "Do not accept subpar care. You have the right at any time to ask for a different provider," she says. "A great tool is to take notes and ask for names and write them down. When people know you are informed and empowered, paying attention, and advocating for yourself, they tend to give you better care."
Akhmiri Sekhr-Ra, Chief Family Development Officer of the Cultural Wellness Centre in Minneapolis, emphasises that patients need to pay careful attention to pain, instead of ignoring or dismissing it. She also encourages bringing backup in the form of another set of ears.
"Don't go to the doctor by yourself. Bring someone else with you who can hear the conversation that's going on, so you can talk about what you each heard and how it will help the birth," Sekhr-Ra, a perinatal educator who pushed for the 2013 bill that led to Minnesota's Medicaid coverage of doula services, said. "Always make sure when you go to an appointment you have some kind of question for them to get answered."
The headache of paperwork and the effort it would take to shift medical records and figure out insurance coverage made Young hesitant to switch doctors, she adds. But she found her current provider by calling practices until she found one that took her insurance. She's happy with the switch, even though her new doctor is a farther distance to travel — 25 minutes compared to five minutes.
"The wait time is not long, it's a pleasant experience to be seen, she's all about having conversations about my birth plan," Young says. "Recently, [my doctor] said, 'If you want to do a vaginal delivery, let's figure out the steps to see if that's safe for you' — listening to what I want instead of placing her own mindset and vision on me."
In the end, she adds, it was worth it: "I felt like I could exhale with her and I felt cared for as a person, instead of trying to get me in and out."