Op-Ed: This Mother's Day, Give Moms an Assault-Weapons Ban
We Can Buy Our Own Flowers. This Mother's Day, Give Moms Action on Assault Weapons.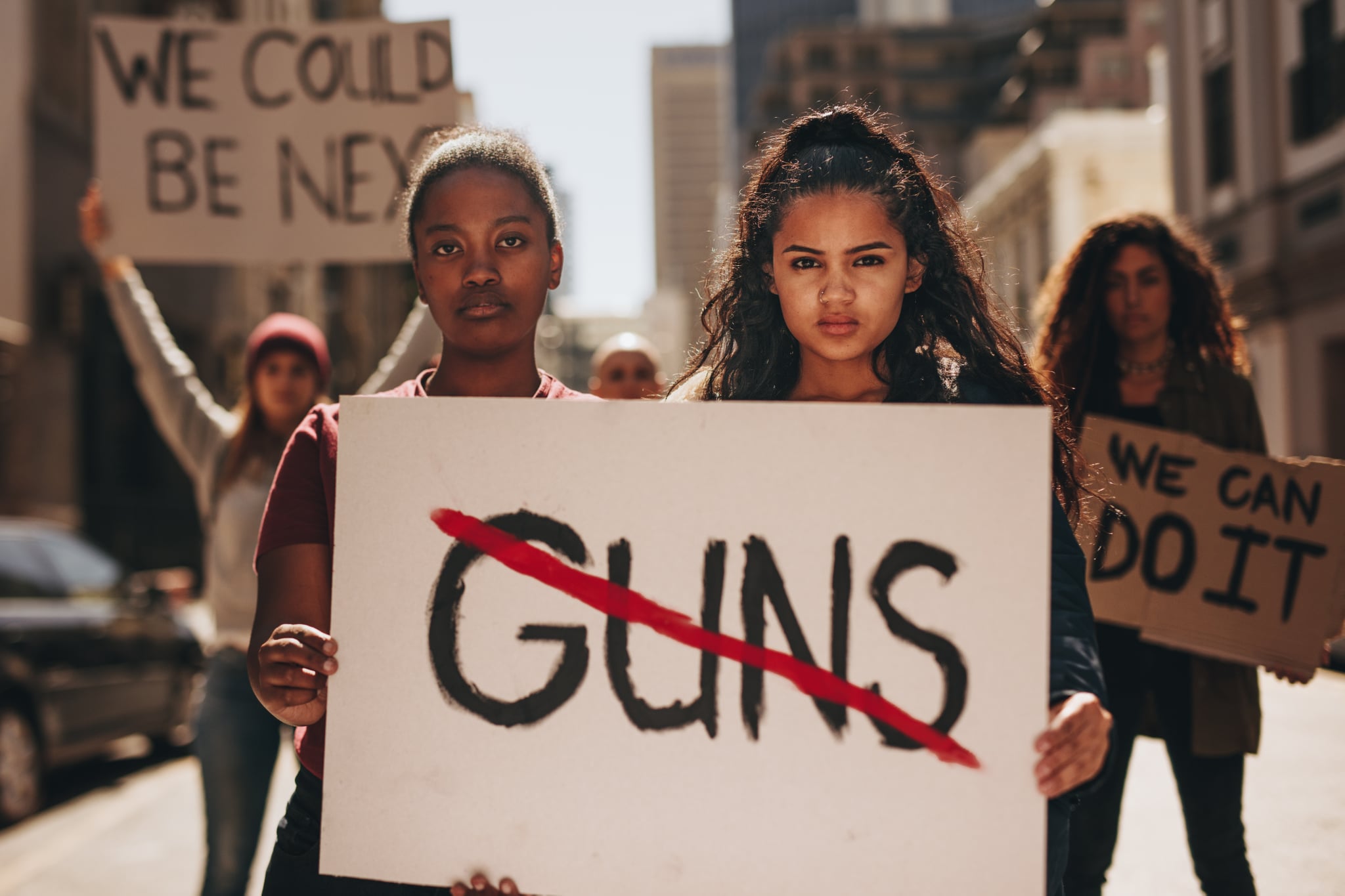 As parents, we know there are days when we want to hold our kids a little tighter before they run out the door and others when we appreciate a moment of peace and solitude. Sometimes one morning brings it all, because parenthood is both beautiful and challenging — it's a job we sign up for for the rest of our lives. But regardless of the kind of day we're having, when we send our kids off to school or the corner store or the mall or watch them drive off in the family car, we shouldn't have to worry that their life could be cut short by a bullet.
Yet we do — because this is the terrifying reality of being a parent in America. On Saturday, a man filled with white-supremacist hatred and armed with an assault rifle killed eight people — including children as young as 5 — and wounded at least seven others at a shopping mall in Allen, TX, ripping families apart and traumatizing an entire community. Every single day, gun violence is robbing our children of their futures: firearms are the number one cause of death for children, teens, and young adults in our country, and every year, 19,000 children are shot and killed or wounded and three million more witness an act of gun violence.
One of my greatest joys has been loving and nurturing my four beautiful children — three daughters and a son. My kids' hope for a safer and kinder world is the heartbeat of my activism. They are my guiding light, and through the ups and downs of life, they challenge me to think about how I am showing up in the world and what I am doing to create a safer country for them and for all of our children.
As the new executive director of Moms Demand Action, Mother's Day and Bereaved Mother's Day have taken on a new poignancy for me this year. I can't help but feel heartbroken and angry that there have been more than 200 mass shootings in 2023 alone — that is more mass shootings than there have been days this year.
Those numbers don't even represent the full toll of gun violence in our country, which includes suicides, domestic violence, unintentional shootings, and homicides that disproportionately impact Black and Brown communities.
As I prepare to celebrate Mother's Day with my family, I think of all of the mothers who have had to bury their children because of gun violence, a burden that no parent should ever have to bear.
So while I'm grateful to be able to embrace my children this Mother's Day, I'm also grappling with the reality of knowing that so many do not have that privilege. I'm thinking of the parents and children in Allen; Nashville; Dadeville, AL; and Cleveland, and so many other communities who are just trying to survive this day. I stand with these communities and know that gun-safety advocates must continue to work shoulder to shoulder with survivors so no other families experience this pain.
This month, we also mark one year since the mass shooting in Uvalde, TX, in which a gunman shot and killed 19 children and two teachers in their elementary school, and the mass shooting in Buffalo, NY, in which a white supremacist killed 10 Black people and wounded three others in a grocery store. Both of these shooters used AR-15-style assault rifles to carry out these hateful acts of violence and rip families apart.
We know a public health crisis as complex as gun violence doesn't have just one solution. We need background checks on all gun sales, laws that disarm domestic abusers, Red Flag laws, secure storage policies, and funding for life-saving violence intervention programs.
These policies all work together to keep guns out of the hands of people who shouldn't have them and address this crisis on the ground, and reinstating the federal assault-weapons ban would go a long way in protecting our communities by keeping weapons of war off of our streets.
Many of the deadliest mass shootings in our country's history have been carried out with these weapons of war, which have no place in civilian hands. Lawmakers from both parties acted with courage to pass the first federal assault-weapons ban in 1994, and during the 10 years it was in effect, it worked: mass-shooting fatalities were 70 percent less likely to occur.
But when the ban expired in 2004, the gun industry pushed to put its profits above our kids' lives and flooded our communities with millions of these deadly weapons. Gun violence has soared since the ban expired, and now the time has come for lawmakers to find their courage and act again.
That's why this Mother's Day, we don't want flowers, chocolate, or cards — we want our lawmakers to step up and take action against assault weapons. On May 13, Moms Demand Action and Students Demand Action volunteers will hold events in congressional districts across the country to demand Congress reinstate the assault-weapons ban.
In honour of the parents whose children have been shot and killed, whose children live with injuries and trauma from gun violence, who are survivors themselves — we will continue to fight to keep these weapons out of our communities.
It's time for our lawmakers to meet this moment by prioritising our kids' safety over AR-15s. Text RALLY to 644-33 to join us at our Mother's Day of Action.
Angela Ferrell-Zabala is the first executive director of Moms Demand Action and the mother of four children.