Cardi B's $20,000 Home Playground For Her Kids
Cardi B Paid Upward of $20K For Her Extravagant Home Playground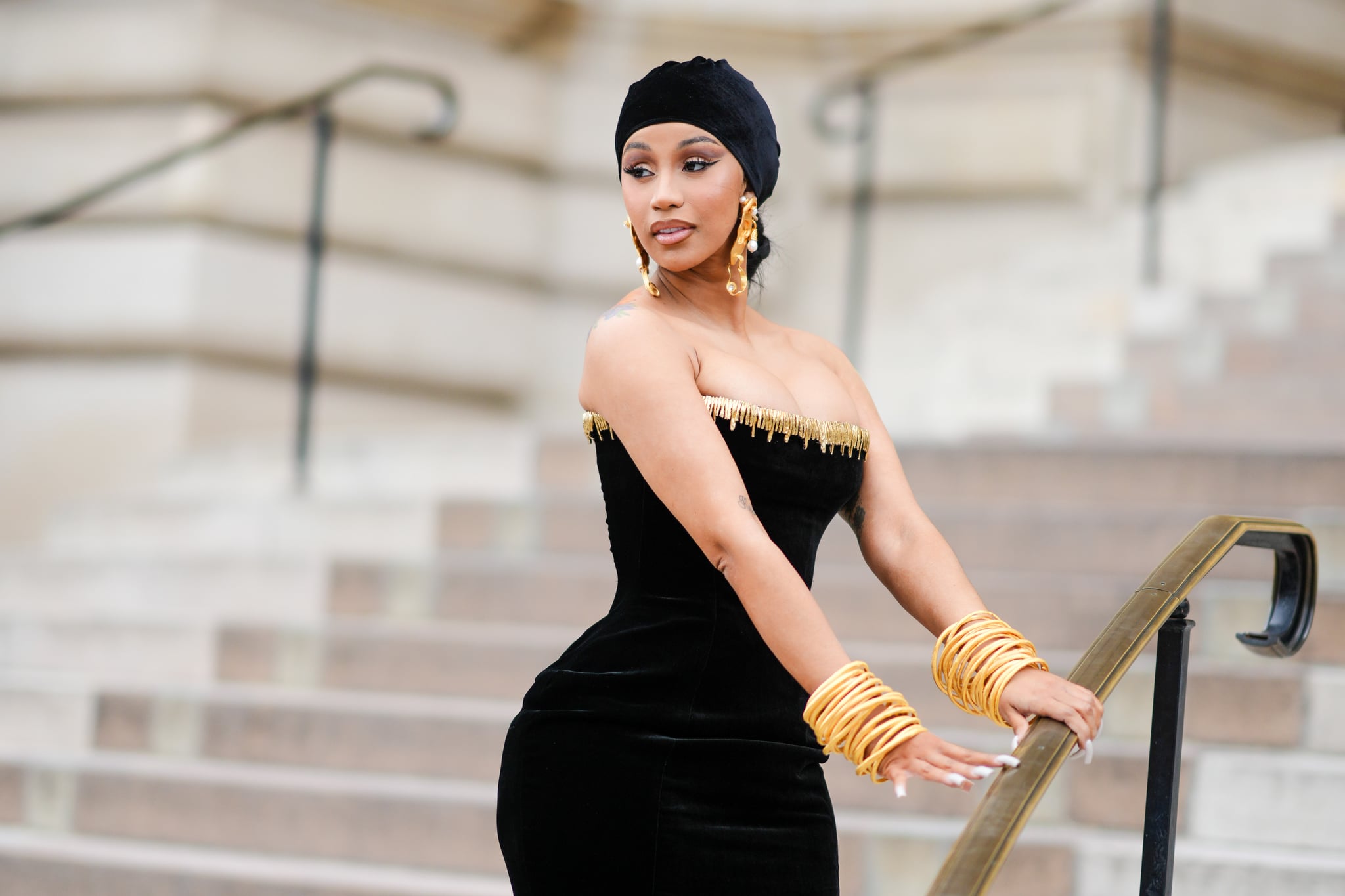 When it comes to her kids, Cardi B spares no expense. In an interview with The New York Times published on July 18, the rapper spoke about the joy she gets from giving her two children the things she always wanted growing up — including an extravagant home playground worth $20,000. "I just bought this playground set for my kids and it's huge. It looks insane. And I spent in the 20 thousands for it," she said. "Of course it's not my biggest purchase ever, but this is what I work hard for, for my kids."
The pricey playground in question, which Cardi previously shared in detail via a June 27 Twitter video, features chic green- and white-painted wood, a tunnel perfect for crawling, and three swings for her kids, Kulture, 5 and Wave, 1. It also includes four different slides, a climbing net, an entire rack of monkey bars, and a matching green ball pit. "I really go dummy for my kids," Cardi captioned the video. "Know when it comes to my kids, I don't play that sh*t."
Cardi also doubled down on this expensive philosophy, celebrating Kulture's fifth birthday with an over-the-top ballerina party. The celebration, which was the first of two, featured a light-up photo area, characters from the movie "Trolls," and a special ballerina tutu for the birthday girl. "Overly spending on your kids doesn't mean that you're a great parent, but it makes you feel good," Cardi told The New York Times in reference to expenses like parties and playgrounds. "It makes you feel like you're living your childhood dream." Read on to see the costly playground in all its glory.
I really go dummy for my kids…..Obsessed!!! I love it pic.twitter.com/51JcWUE4Jh

— Cardi B (@iamcardib) June 27, 2023