How Will the American Rescue Plan Help Parents?
Good News, Parents: The COVID-19 Relief Bill Could Provide Periodic Checks For Families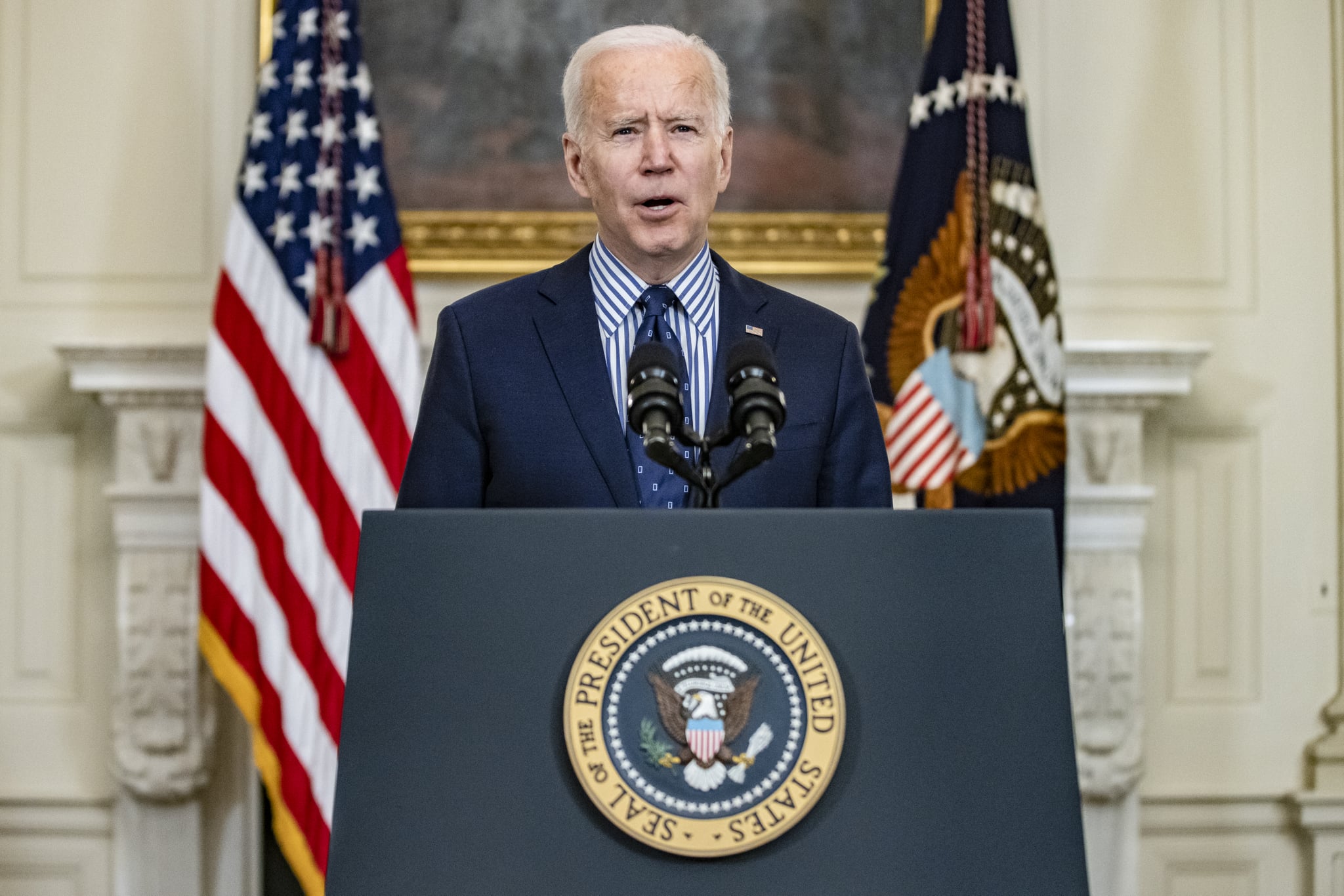 The latest COVID-19 relief bill will not only result in $1,400 stimulus checks for individuals; it will provide additional aid to families if passed by the House on Tuesday. Also known as the American Rescue Plan, the bill is set to increase the existing child tax credit (CTC) up to $3,600 per child from the federal government. According to a report from the Centre on Budget and Policy Priorities, this increase would cut the number of children in poverty by "more than 40 percent."
The American Rescue Plan would allow families with a joint income of less than $150,000, or single income of less than $75,000, to receive up to $3,600 per child under age 6 and up to $3,000 per child over age 6. Children ages 17 and under fall under the eligible age bracket to receive this credit. Joint filing households who earn up to $400,000 may receive a reduced credit totaling up to $2,000 per child. There is no minimum income to qualify. If signed into law, families will receive monthly payments worth hundreds of dollars starting after July 1 until the end of the year.
Advocates for an expanded CTC have been pushing for a periodic payment plan since 2018. As families continue to struggle in the face of the pandemic, this aid became more important than ever. The CBPP notes Black and Latino children in particular would benefit from this change since they are disproportionately left out as the credit currently stands. This proposed legislation is only temporary, but according to HuffPost, Democrats are prepared to push for a permanent change.