Drew Barrymore on Divorce, Coparenting, and Taking Breaks
Drew Barrymore's Last Divorce Hit Hard: "I Never Thought I Would Be With Anyone Else"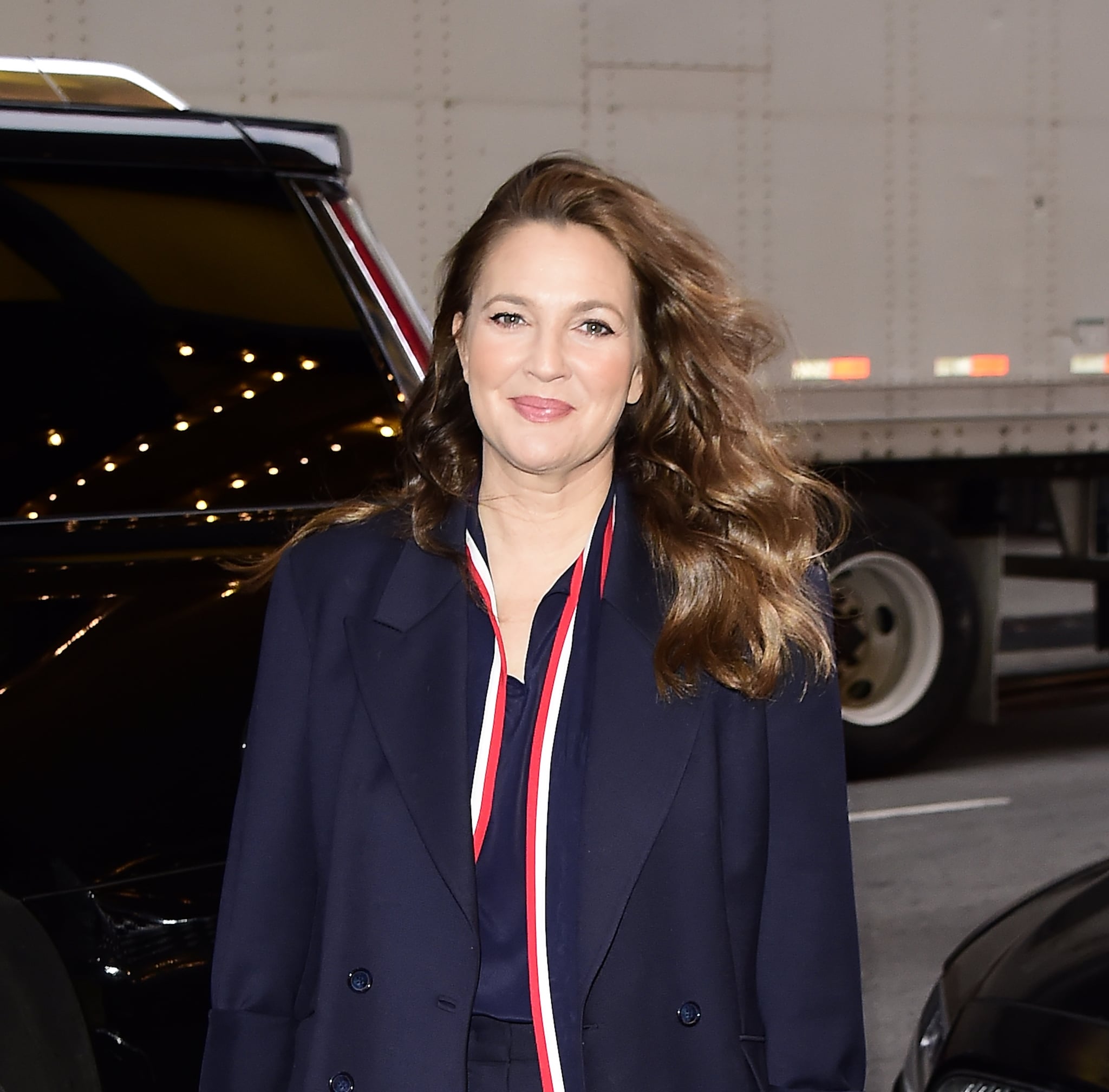 Drew Barrymore has been married three times, and she "never" plans to do it again, she said during a recent episode of the "Best Friend Energy" podcast with Joanna Teplin and Clea Shearer, released Jan. 10.
While in conversation with The Home Edit team, Barrymore opened up about exactly why she's done with marriage, as well as her coparenting experience with her ex Will Kopelman — the marriage she thought would truly last.
"I never thought I would be with anyone else," Barrymore said of her relationship with Kopelman, whom she married in 2012 before the pair divorced in 2016. It was a different experience than her two previous marriages, the 47-year-old actor and TV host explained. "I married someone early on for a sort of [a] . . . logistical thing," she said, referencing her marriage to bar owner Jeremy Thomas in 1994. Then she married actor Tom Green, who was "such a lovely person," she said. "We were just young, and we were just kids. We just tried to do something, and it didn't work out."
But her relationship with Kopelman, Barrymore said, was the one she thought would go the distance. "When I married my kids' father, it was like, that was it," she explained. "I'm going to have that nuclear family, and we're going to be a four-top at dinner for life. And when that just couldn't happen that way, I felt like it took me a very long time to come to terms with that."
"I just did not accept divorce lightly," she told Teflon and Shearer. "I really mourned the death of this dream for many, many years." Barrymore used alcohol to "numb the pain and feel good," she told People in a December 2022 interview. In 2021, she told CNN she'd been sober for two years.
One reason Barrymore said she doesn't want to marry again is because "it would be my fourth marriage. So unless I'm cool like Elizabeth Taylor . . . it's not a good look," she joked on "Best Friend Energy." She also said she and Kopelman "work so well as coparents." She described how close she is with his family; apparently she lives within blocks of them. Barrymore said she's fortunate that nothing changed about her "community and love" with Kopelman and his family. But that didn't make the divorce any easier, she noted. "I just couldn't come to terms with it for a few years, and that took me down."
Fast-forward to today, though, and Barrymore says she's the happiest she's ever been. She called the past decade "the best . . . of my life, without question," during the People interview. And it didn't just magically happen that way — she created her current happiness. "I feel like I've slayed more dragons than I ever have in my whole life," she told People.
One thing that may have helped? Barrymore learned how to let herself take breaks. She took her cue from Simone Biles, she said on "Best Friend Energy." "I remember when Simone Biles said, 'I can't do this, I'm gonna stop,'" she said, referencing Biles's choice to withdraw from the Olympic gymnastics team final in 2021 when she realised she was mentally unable to perform her routines safely. "That flipped me out," Barrymore said. "I was like, 'Oh my god. I've never stopped running.'" She added, "I wish for more people to know that they can take a pause."
Now happily single and hosting her own successful talk show, Barrymore appears to be fully embracing this inner peace. "I never knew that I would love such a quiet life," she said. "And I'm having it, and it's just so good."