The Best Online Educational Games and Apps For Kids
15 Sites With Educational Games You Can Feel Good About Letting Your Kids Play For Hours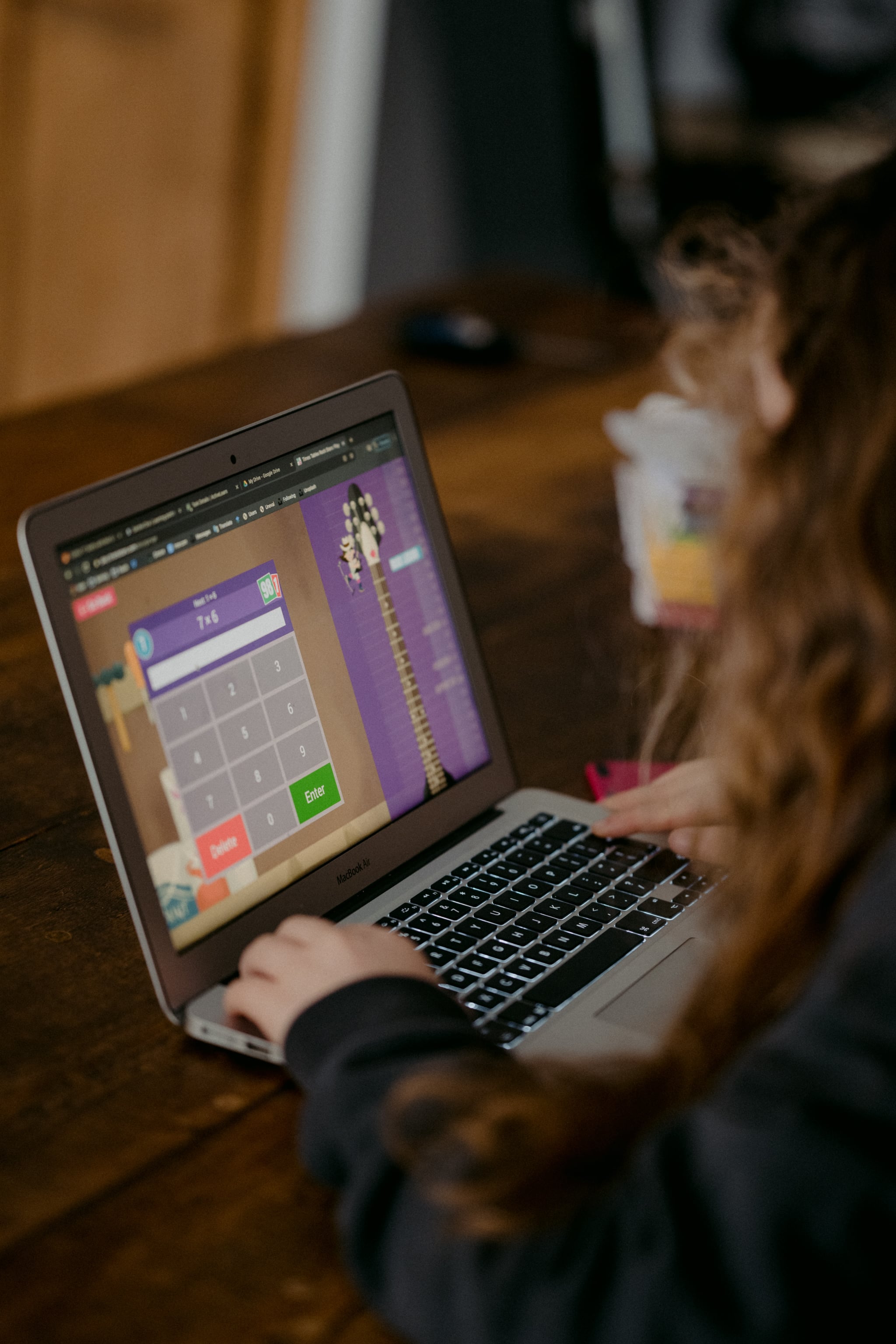 Learning at home doesn't have to be stressful or boring (at least not all the time!). Depending on how old your child is, they'll likely have schoolwork to complete while at home, but if you want to help them learn a subject they're not grasping or further their education in a fun way, these educational games may just do the trick. And if your child who's 2 or older isn't yet in school or doesn't have a set at-home curriculum, these are great homeschool activities to set them up with in between screen time and snack time.
Keep scrolling to see where you can find the best educational games both online and in app form to make homeschooling a little more fun!
Online Educational Games For Kids
ABC Mouse
Featuring full online curriculums for kids ages 2 through 8, ABC Mouse has a ton of educational games and puzzles that encourage learning new skills. Try the site free for 30 days!
ABCya
ABCya has so many games for kids in grades kindergarten through sixth and up. Explore its many offerings with a free subscription, or pay to access ABCya Premium, which has no ads, allows five devices to be on the account at once, and allows you to play endless games on mobile devices (unlimited desktop games are included in the free subscription, but you can only play six mobile games per week).
DragonBox
With DragonBox's various apps, kids can explore maths concepts from number basics to algebra. Each app ranges in price from $5 to $8, but bundles of apps are available from $10 (and you can save money if you purchase all of the maths apps in one $25 bundle!).
Ducksters
Ducksters has so many games across subjects like maths, geography, typing, and more.
Education.com
Find games for preschool- and elementary-age kids on Education.com. Learn fractions with a pancake game, the basics of coding, reading and writing skills, and more.
Funbrain
Learn grammar concepts with gorillas, words with a turtle, numbers with a bumblebee, and more with Funbrain's suite of online games.
Mr. Nussbaum
Fraction games, word games, science games, and more await your kids on the Mr. Nussbaum site.
National Geographic Kids
National Geographic Kids has a bunch of games on its site, plus tons of quizzes about animals, space, the human body, and more.
Noggin
Right now, you can sign your young kids up for 60 free days of Noggin, which is filled with games featuring your child's favourite Nickelodeon characters, like Dora the Explorer, the Bubble Guppies, and the PAW Patrol pups.
Ology
From the American Museum of Natural History, Ology has games that test your child's knowledge in a bunch of different subjects.
PBS Kids
Not only does PBS Kids have games that help teach science, maths, and other school subjects, but the site also has feelings games, colouring games, and ones that can aid a potty-training kiddo.
Sheppard Software
Sheppard Software's game site has hundreds of free learning games for kids spanning across so many subjects.
Starfall
For kids in preschool through grade three, Starfall was first launched to help kids learn how to read, but it has since added games and other resources for language arts and maths curriculums.
Terminal Two
With Terminal Two, kids can learn coding concepts through gaming. Download Terminal Two on your desktop or as an app on your phone.
VocabularySpellingCity
While VocabularySpellingCity has a premium membership with more features, so many of its word-based games are free to play.