Freeform 3-Day Disney Movie Marathon Weekends in September
Freeform Is Playing Disney Movies Every Weekend of September, So Set Your DVR!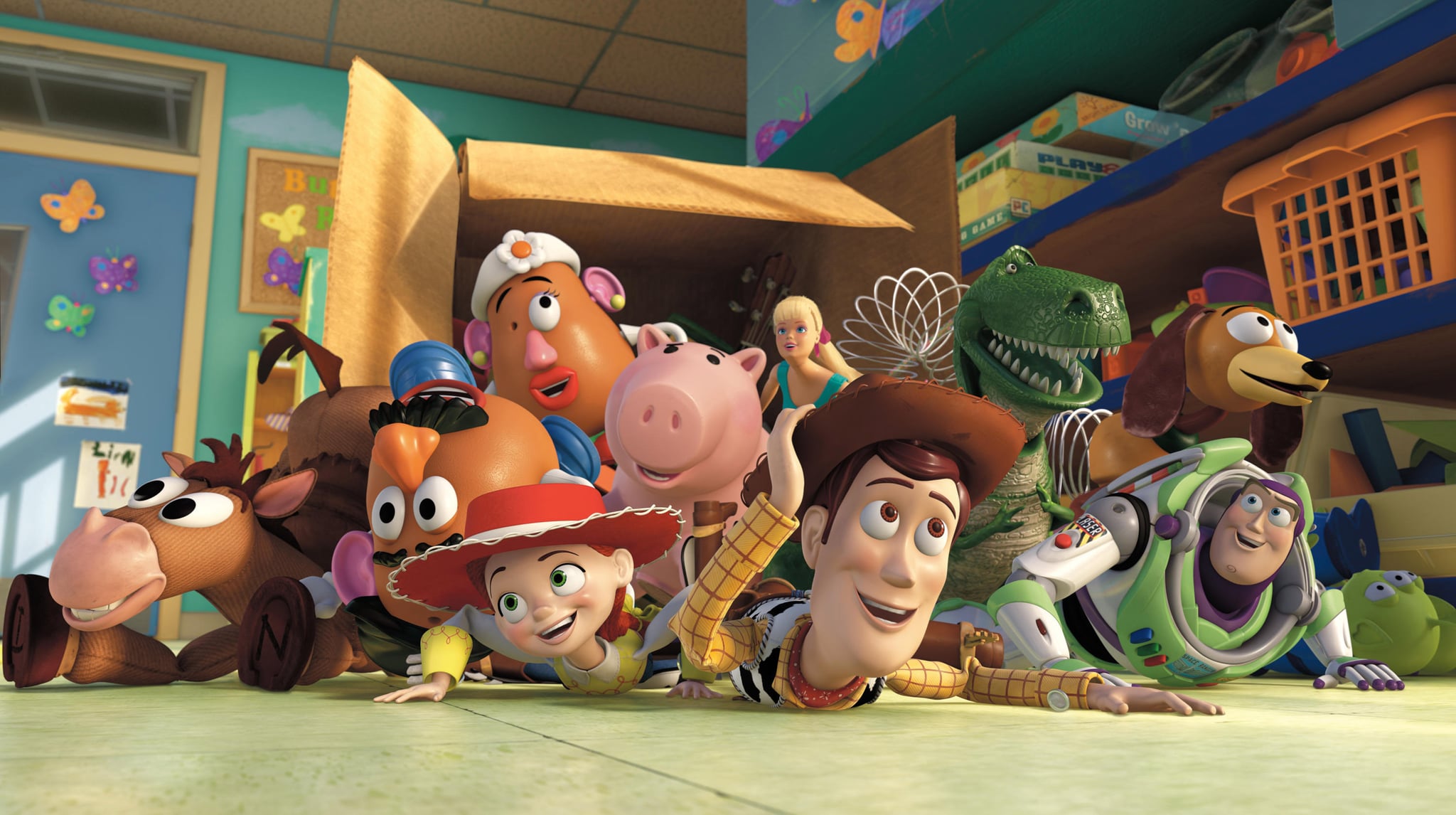 Whether you have unlimited access to most of your favourite Disney movies on Disney+ or not, there's nothing quite like a TV movie marathon, especially one hosted on Freeform. And we're all in luck: each weekend in September, the network has a packed schedule filled with your family's Disney favourites, from Moana and Frozen to The Princess Diaries and Freaky Friday.
Beginning the night of Friday, Sept. 4, the first 3-Day Disney Weekends marathon kicks off with Tarzan, A Bug's Life, and Monsters, Inc., followed by full days of movies on Saturday and Sunday. The fun obviously doesn't stop there, as there are four full weekends in September, so scroll through to see the entire schedule, and be sure to set your DVR! (And if you're extra excited because you don't have Disney+ yet, check out the Disney movies that are still on Netflix as of now — as well as the Disney flicks on HBO Max — before they're all eventually on Disney's streaming service.)
Which Movies Are Playing During Freeform's 3-Day Disney Weekends in September?
Friday, Sept. 4
5 p.m. ET: Tarzan
7 p.m. ET: A Bug's Life
9 p.m. ET: Monsters, Inc.
Saturday, Sept. 5
7 a.m. ET: Prince of Persia: The Sands of Time
9:30 a.m. ET: Pirates of the Caribbean: The Curse of the Black Pearl
12:40 p.m. ET: Tarzan
2:45 p.m. ET: A Bug's Life
4:50 p.m. ET: Monsters, Inc.
6:55 p.m. ET: Monsters University
9:25 p.m. ET: Moana
11:55 p.m. ET: The Hunchback of Notre Dame
Sunday, Sept. 6
7 a.m. ET: Pirates of the Caribbean: The Curse of the Black Pearl
10:15 a.m. ET: The Hunchback of Notre Dame
12:20 p.m. ET: Meet the Robinsons
2:25 p.m. ET: Lilo & Stitch
4:25 p.m. ET: Monsters University
6:55 p.m. ET: Moana
9:25 p.m. ET: Zootopia
11:55 p.m. ET: Wreck-It Ralph
Friday, Sept. 11
7 p.m. ET: 101 Dalmatians (1996)
9 p.m. ET: Freaky Friday (2003)
Saturday, Sept. 12
8:30 a.m. ET: Freaky Friday (2003)
10:30 a.m. ET: 101 Dalmatians (1996)
12:35 p.m. ET: Hercules
2:40 p.m. ET: WALL-E
4:50 p.m. ET: Finding Nemo
7:20 p.m. ET: Finding Dory
9:25 p.m. ET: Toy Story 3
11:55 p.m. ET: Bolt
Sunday, Sept. 13
8:30 a.m. ET: Chicken Little
10:30 a.m. ET: Hercules
12:35 p.m. ET: WALL-E
2:45 p.m. ET: Finding Nemo
5:15 p.m. ET: Finding Dory
7:20 p.m. ET: Toy Story 3
9:50 p.m. ET: Bolt
12 a.m. ET: Chicken Little
Friday, Sept. 18
4:30 p.m. ET: Holes
7 p.m. ET: Big Hero 6
9 p.m. ET: Wreck-It Ralph
12 a.m. ET: The Shaggy Dog
Saturday, Sept. 19
7 a.m. ET: Holes
9:35 a.m. ET: Cars
12:15 p.m. ET: Cars 2
2:50 p.m. ET: Big Hero 6
5:05 p.m. ET: Wreck-It Ralph
7:10 p.m. ET: Up
9:15 p.m. ET: Ratatouille
11:55 p.m. ET: Tarzan
Sunday, Sept. 20
8 a.m. ET: Cars
10:25 a.m. ET: Cars 2
1:05 p.m. ET: The Emperor's New Groove
3 p.m. ET: Tarzan
5:05 p.m. ET: Up
7:10 p.m. ET: Ratatouille
9:50 p.m. ET: Inside Out
11:55 p.m. ET: Meet the Robinsons
Friday, Sept. 25
11 a.m. ET: The Game Plan
4:30 p.m. ET: Alice Through the Looking Glass
7 p.m. ET: Brave
9 p.m. ET: Tangled
Saturday, Sept. 26
7 a.m. ET: Alice Through the Looking Glass
9:30 a.m. ET: The Princess Diaries
12:05 p.m. ET: The Princess Diaries: Royal Engagement
2:45 p.m. ET: Brave
4:50 p.m. ET: Tangled
7 p.m. ET: Moana
9:30 p.m. ET: Frozen
12 a.m. ET: Pocahontas
Sunday, Sept. 27
7:30 a.m. ET: The Princess Diaries
10:12 a.m. ET: The Princess Diaries: Royal Engagement
12:53 p.m. ET: Gnomeo & Juliet
2:53 p.m. ET: Pocahontas
4:53 p.m. ET: Moana
7:25 p.m. ET: Frozen
9:55 p.m. ET: The Princess and the Frog
12 a.m. ET: Gnomeo & Juliet