How Many Kids Does Jamie Foxx Have?
Jamie Foxx Is a Total #GirlDad — Meet His Daughters Corinne and Annalise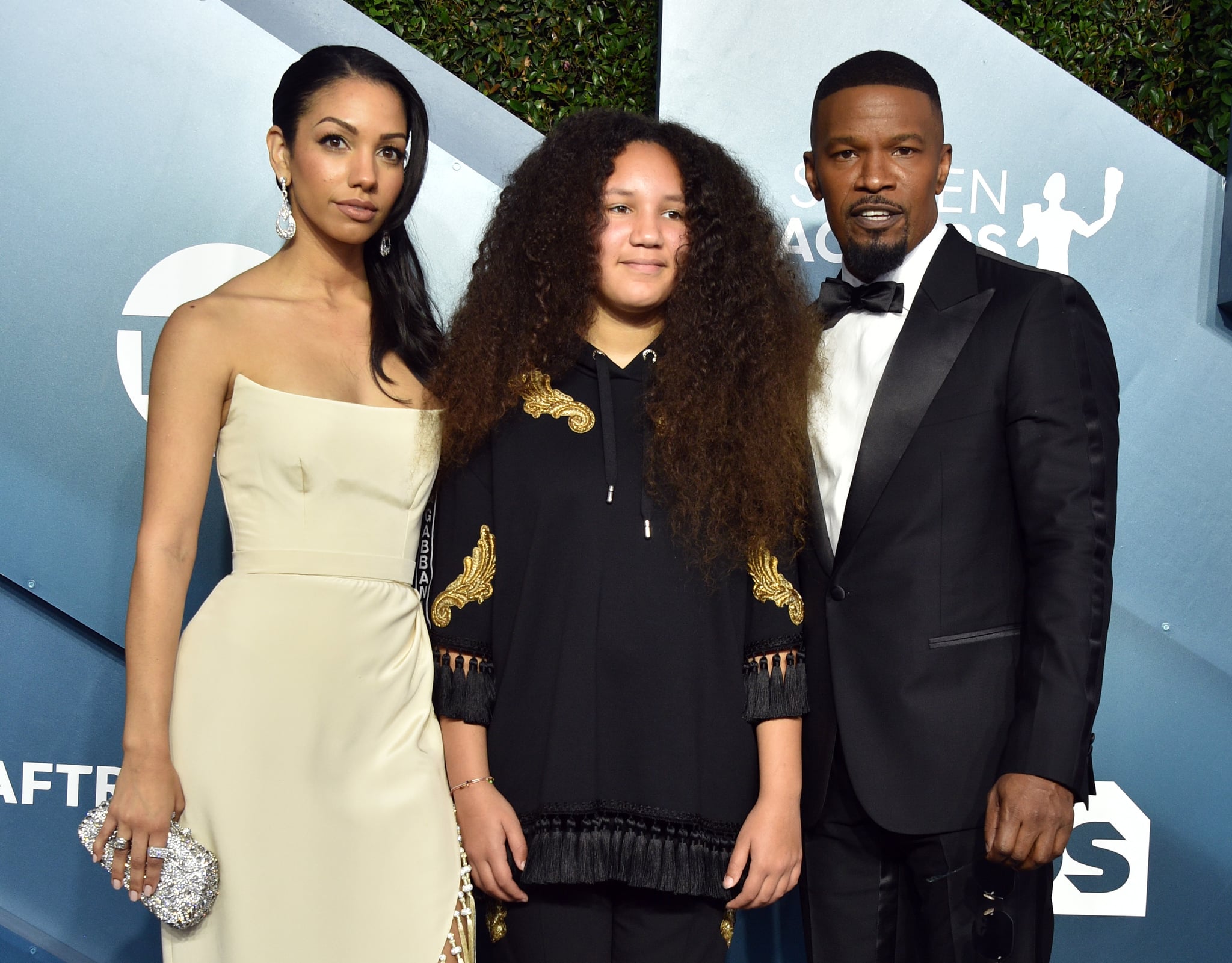 It's clear from his TV interviews, red carpet events, and social media that Jamie Foxx is one proud papa! The 52-year-old actor and comedian is the father of daughters Corinne Foxx and Annalise Bishop, both of whom are from different, prior relationships. The two share almost a 15-year age-gap, but it's obvious that hasn't stopped them from having a close bond and spending time together as a family of three. Read more below about the two women who've given Jamie the honour of being a "girl dad."
Corinne Foxx
Corinne was born in 1994. She's Jamie's eldest child, whom he shares with Air Force veteran Connie Kline. Corinne, who is seemingly taking after her father, recently won an Emmy for outstanding variety special for ABC's Live in Front of a Studio Audience: All in the Family and Good Times. You may also recognise her from her role as Sasha in 47 Meters Down: Uncaged, her first big-screen film.
Annalise Bishop
Jamie shares his younger daughter Annalise with former girlfriend Kristin Grannis. The almost 12-year-old has been accompanying her dad to red carpet events since she was little, like the 2015 Grammys and more recent award shows like this year's SAG Awards. While Annalise herself keeps a pretty low profile, her dad will never turn down an opportunity to show off his daughter, like that one time he shared how she scored three touchdowns for her flag football team.