Why the BBC's New Cartoon Jo Jo & Gran Gran Is So Important
Why Britain's First Black Animation, Jo Jo & Gran Gran, Is So Important For Cultural Representation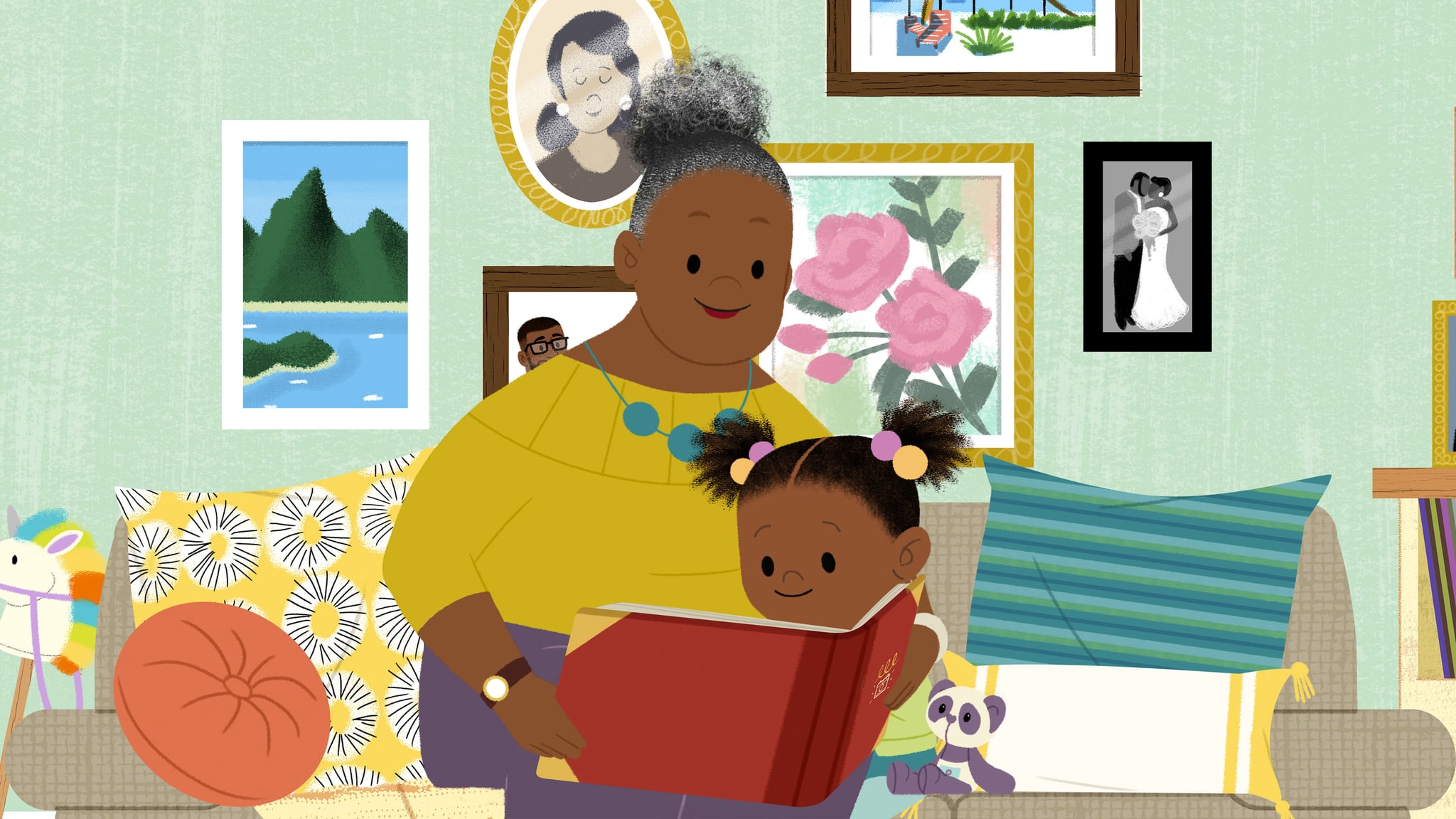 Earlier this week, CBeebies aired the first episode of Jo Jo & Gran Gran, a new animation based on a book series of the same name that's about a little girl and her grandma, who babysits Jo Jo while her parents are at work. With today's stratospheric nursery fees, it's a familiar setup for many working parents, myself included, as I'm fortunate enough to get help from both my mum and mother-in-law while my husband and I are at work full-time.
But there was something else that immediately resonated with me while watching the adverts that promoted the show in the lead up to the first episode: the friendly faces of the characters smiling at me from the TV were Black with rich brown skin and fluffy afro puffs. Not only were they Black, but they were speaking with British accents and set against a bustling backdrop of multicultural London.
It turns out I was witnessing the country's first Black British animation, a fact that Laura Henry-Allain, the author whose books the show is based on, shared via Twitter last month. And for me it couldn't have come at a better time. As a Black British mum of two — including a toddler who's old enough to watch, understand, and enjoy a programme like this — I felt like I could have been looking at the cartoon version of my own mum and child spending time together.
I looked forward to tuning in to the first episode with my daughter, who couldn't help but grin as we watched Jo Jo and Gran Gran video calling Great Gran Gran in St. Lucia. Because of a glitchy internet connection, JoJo and Gran Gran decide to post the drawing that they'd attempted to show Great Gran Gran on video, and the adventure begins.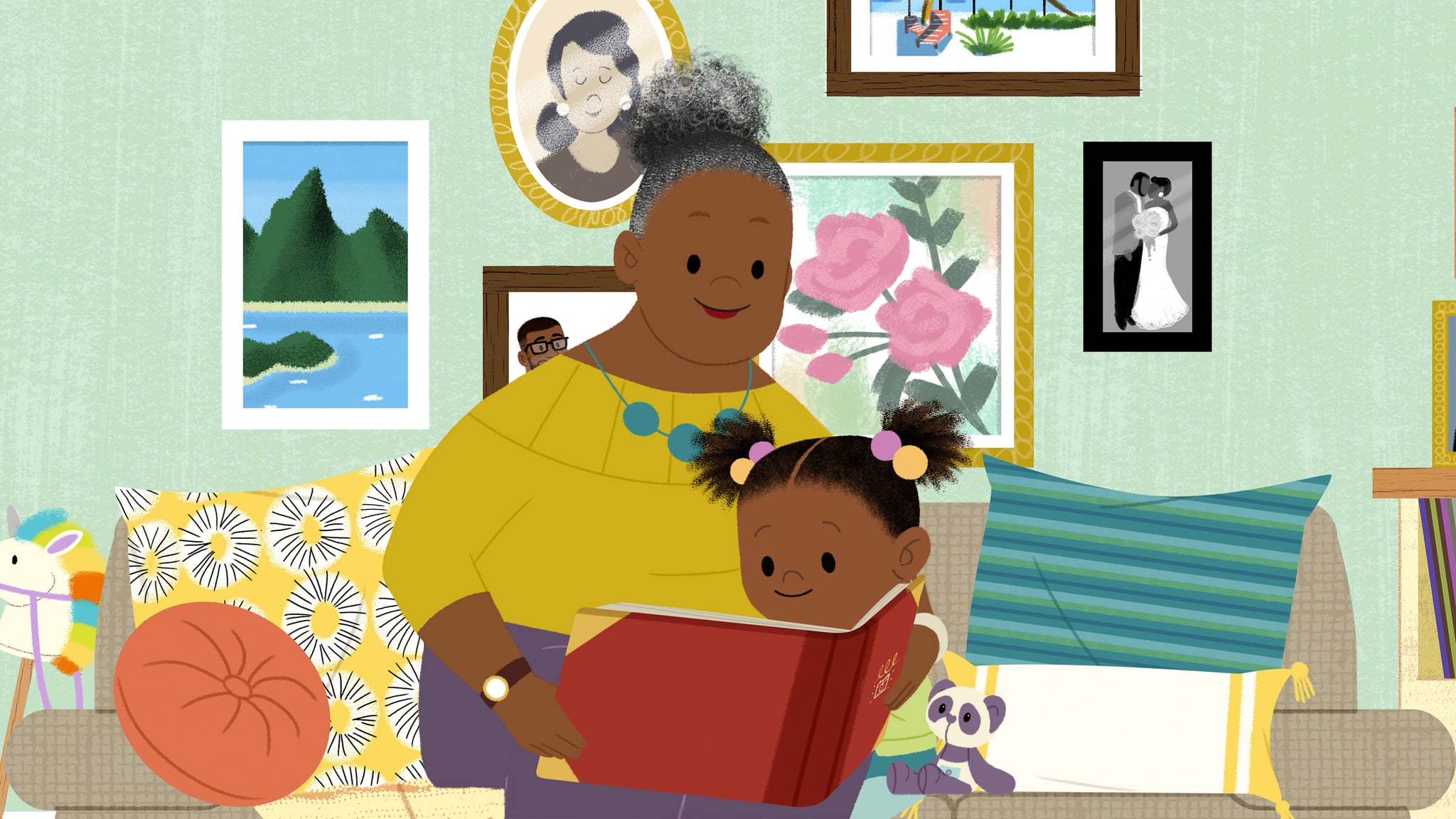 To say that a programme like this is long overdue is an understatement. And as the first animation centred on a Black British family, Jo Jo inadvertently has a lot of pressure on her tiny fictional shoulders. But if the show is successful and continues to air on our screens, Black children around the country may actually be able to grow up having memories of a cartoon that represents them and that they can identify with on a more intimate level than say Pablo or Charlie and Lola. Yes, Rastamouse was a British-made animation, but the characters were Jamaican, so it's not quite the same.
Ever heard the quote "you can't be what you can't see"? It's attributed to children's rights activist Marian Wright Edelman, and I think it accurately explains why cultural and racial representation is so important, particularly as it relates to our children and the entertainment they consume on a regular basis. It's the reason I go out of my way to buy my daughters Black dolls and books with Black characters (though not exclusively). I never want them to feel "othered" or inferior in a society where being an ethnic minority means they'll undoubtedly experience racism, or find themselves in settings where they're the only Black people in the room.
It's about instilling confidence in our kids from as early on as possible, which shows like this can help with. That's why we'll be watching Jo Jo & Gran Gran whenever we can. Aside from the representation element, it's feel-good educational family viewing that celebrates the special bond between grandparents and their grandkids, inspired by and loosely based on Henry-Allain's relationship with her own grandmother. And who knows? This may be the beginning of what could become a modern-day British children's classic, and I, for one, can't wait to see what's to come from this colourful duo.
Image Source: BBC