30 Lunchbox Notes to Make Your Kid Feel Special
These Lunchbox Notes Will Make Your Kids Feel Extra Loved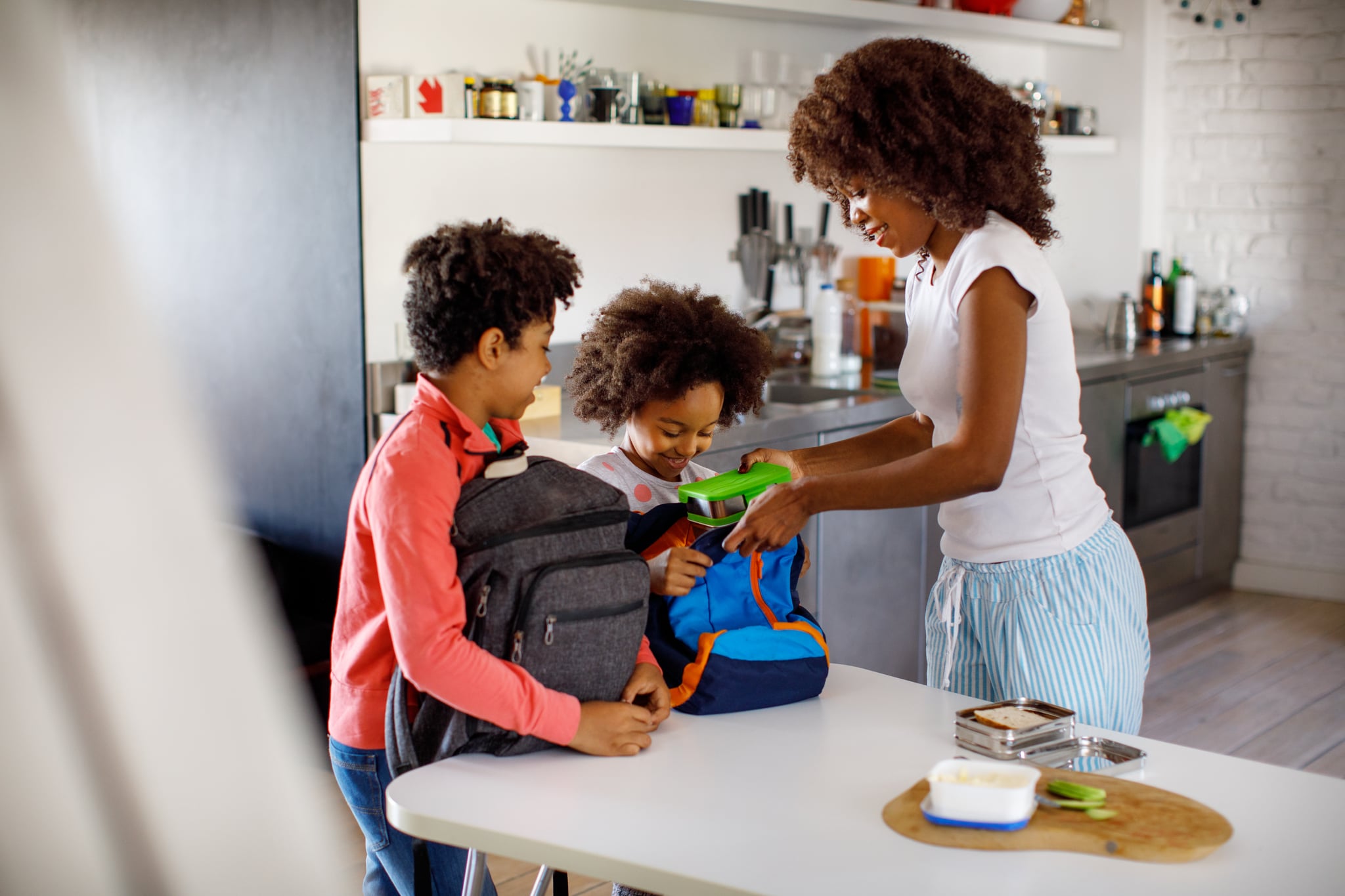 For some families, back-to-school means a return to making lunches. Perhaps this year is the one you'll get fancy with air-fryer eggs or overnight oats. Or maybe you'll be sticking to your kid's old standby of a PB&J sandwich cut into four triangles — never squares — with an apple.
Regardless, adding a lunchbox note offers a chance to present your kid with a side of sweet or silly. What's a lunchbox note?
"Lunchbox notes are short notes or a cute little picture tucked in a child's packed lunch, typically by their parent or caregiver," says Jessica Sinarski, LPCMH, the creator of BraveBrains, a resource and training platform for educators.
It may sound like another thing to do — and lunchbox notes are not mandatory — but experts share that writing a short one is sweet for several reasons.
"No matter how old your child is, from preschool to college, lunchbox notes are like a surprise," says Regine Muradian, PsyD, a California-based clinical psychologist. "They are not aware you put the note in there, and that element of surprise is a dopamine booster. They also get to read — not hear — how much you care."
While there's no specific research on the impact of lunchbox notes on mental health, experts share that they can be a valuable tool to help a child struggling at or outside of school.
"With over 10 percent of today's kids experiencing a major depressive episode and increases in mental health symptoms and suicidal ideation, caregivers and educators alike are scrambling for resources to support their youth," says Robin Glenn, LPC, CAC, MAC, the chief strategy and business development officer at student mental health solution 7 Mindsets. "Kids want to feel safe, important, and loved — a simple note can convey all those things."
Writing one may not feel so simple. Consider these tips.
Write them in advance. Hectic mornings can leave parents with the best intentions, forgetting to send their kids with a note. Dr. Muradian, a mom herself, gets it. "I know mornings can get crazy, so prepping in advance pre-written notes can be helpful," she says.
Take different angles. For example, a lunchbox note can be funny one day and heartfelt the next. "A nice mix of ideas will help your child get the most from the notes (and keep you from getting bored writing them)," Sinarski says.
Keep it private. We share a lot on social media these days, but this note is between two people: You and your child. "Lunch box notes should be a private and unassuming gesture between you and your child," Glenn says. "Be mindful of those other children who do not receive notes or may not have a strong support system."
Need more inspiration? To get you started, we compiled 30 lunchbox note ideas from Sinarski, Muradian, and a few well-know celebs, too.
Funny Lunchbox Notes
The idea of a sappy lunchbox note may not appeal to you or a kiddo. However, Sinarski says lunchbox notes can be an opportunity to get a little silly.
"Something funny, like a callback to an inside joke, a silly dad joke, or just a funny picture that will make them smile [works]," she says.
1. Why did the sun skip college? It already had enough degrees.
2. Who is the leader of school supplies? The ruler.
3. Donut forget I love you!
4. Why did the student eat their homework? Because the teacher told everyone it was a piece of cake.
5. What did the ice say to the water? I'm cooler than you.
6. What is the snake's favourite subject? Hiss-tory
7. What is the name of a pig's favourite karate move? The pork-chop
8. What's the key to getting straight A's? Writing them with a ruler.
9. What do you call someone with a dictionary in their pocket? A smarty pants.
10. What building has the most stories? The library.
Motivating Lunchbox Notes
School can present some sticky moments and hurdles — nerves over tryouts and tests, for instance. A lunchbox note can help inspire a child to keep going.
You are brave and don't let anyone tell you otherwise
You studied hard, and you are READY for that test
You can do this! I love you and appreciate you
"The future belongs to those who believe in the beauty of their dreams." - Eleanor Roosevelt
"Don't try so hard to fit in, and certainly don't try so hard to be different. Just try hard to be you." - Zendaya
Keep trying your best. It's enough.
Shine bright today.
"Don't you worry your pretty little mind. People throw rocks at things that shine." - Taylor Swift, "Ours"
Good things take time.
"Great moments are born from great opportunities." - Kurt Russell as Herb Brooks in "Miracle"
Heartfelt Lunchbox Notes
Heartfelt lunchbox notes can brighten a child's day and make them feel truly special. Use the note as an opportunity to point out a skill they're working hard on, something you love about them, or simply the fact that you love them.
"Just keep in mind that they will be reading this in front of their peers," Sinarski says. "They will also have to be in "learning mode" again shortly, so you probably want to save anything long or more intense for after school." Sinarksi suggests keeping it simple, yet sweet.
I love you to the moon and back.
You are just the BEST, and I can't wait to hug you after school!
You were so kind to your sister last night when she was struggling.
I see such compassion in how you look out for your friends.
Remember how much I love you.
If kids were flowers, I'd pick you every time.
You're the best thing that ever happened to me.
I'm always thinking of you.
My day is brighter because you're in it.
Thanks for being you.