PAW Patrol: The Mighty Movie Plot, Cast, and Release Date
North West to Make Acting Debut in "PAW Patrol: The Mighty Movie"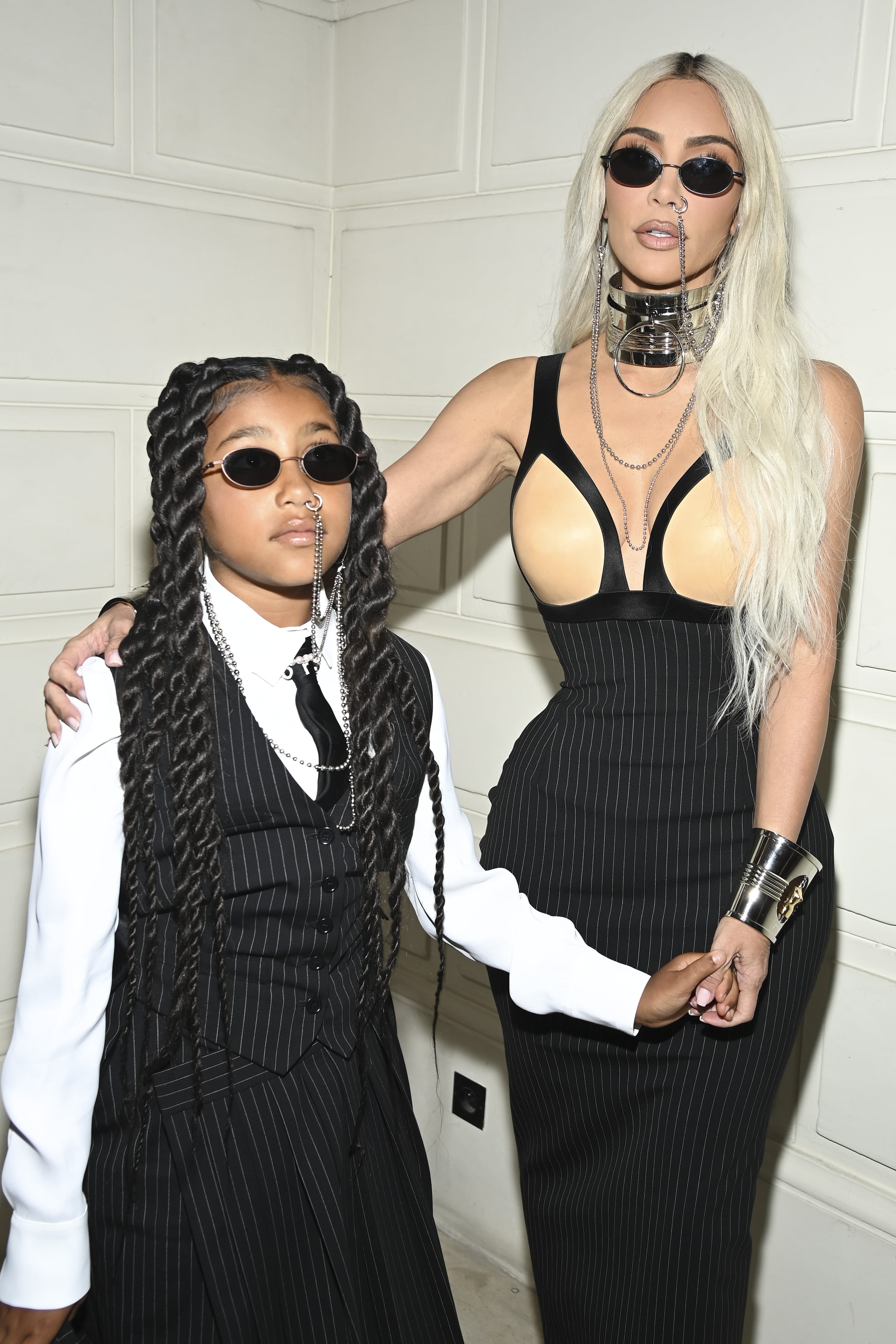 North West is officially making her acting debut in "PAW Patrol: The Mighty Movie," the sequel to the 2021 box office and streaming hit "PAW Patrol: The Movie." West will be joined by mum Kim Kardashian, who will return as the voice of Delores from the first movie, as well as her little brother Saint who is set to make a cameo, Paramount Pictures confirmed in a press release to POPSUGAR.
In 2021, Kardashian held a private screening of the first PAW Patrol movie in her backyard, where she revealed she did the film for her kids. "I want to welcome everyone here to the 'Paw Patrol: The Movie,'" she said in an Instagram Story video at the time, according to People. "I'm so excited that I get to show all my kids, and all their cousins, and all my friends and everyone my first movie! This is so amazing." She added: "I did this for you guys because I know how much you guys love Paw Patrol."
The 2021 movie brought in over $150 million worldwide at the box office. That number is even more impressive considering it was released on Paramount+ at the same time.
Read on for everything we know about "PAW Patrol: The Mighty Movie" so far.
"PAW Patrol: The Mighty Movie" Cast
In addition to boasting three members of the Kardashian family, the movie's cast also includes big name stars like Taraji P. Henson, Serena Williams, Kristen Bell, James Marsden, McKenna Grace, and Lil Rel Howery. Details about North's character haven't been revealed yet, but she is set to play one of a trio of new pups alongside Alan Kim and TikTok star Brice Gonzalez of Enkyboys.
Meanwhile, Marsai Martin (Liberty), Ron Pardo (Mayor Humdinger), and Callum Shoniker (Rocky) are reprising their roles from the original film. However, this time around Rocky, Liberty, and their pals are going on a much bigger adventure.
"PAW Patrol: The Mighty Movie" Plot
According to the movie's official plot summary, a meteor crash in Adventure City leads to the PAW Patrol pups getting superpowers. At first, having powers is all fun and games, but when the puppies' archnemesis Humdinger breaks out of jail and joins forces with a mad scientist to steal their powers and become supervillains, the PAW Patrol will have to take them down with the smallest pup, Skye, leading the charge.
"As we continue to expand the PAW Patrol universe for fans, we'll follow the pups on mightier missions and explore their backstories, this time with a heartwarming tale centred around our heroine Skye," producer Jennifer Dodge said in a statement. "With this cast of dynamic voice talent, we're bringing a whole new level of excitement to the big screen."
"PAW Patrol: The Mighty Movie" Release Date
The movie is set to premiere in cinemas on 13 Oct.