When Will UK Schools Reopen After Coronavirus?
Prime Minister Announces All Primary and Secondary Schools to Return With Full Capacity in September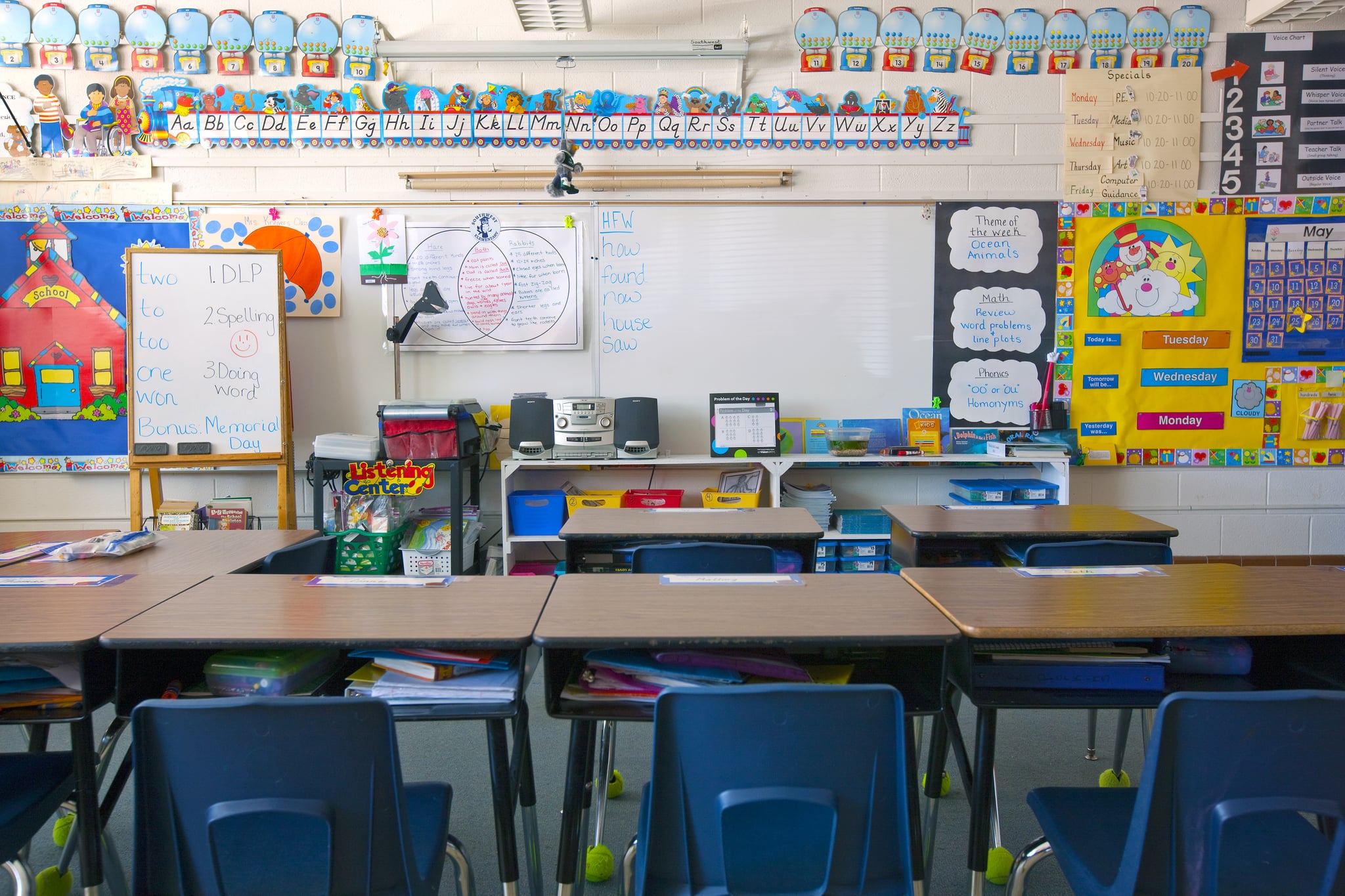 Update (23 June, 2020): On Tuesday, Boris Johnson announced a slew of updates regarding the reopening of the UK. In the speech, he reconfirmed what Education Secretary Gavin Williamson said on 19 June, that primary and secondary schools will resume in September with full attendance. With regards to childcare, these services will restart over the summer, and he failed to give more than this vague detail.
Original Post (30 May, 2020): On Sunday 10 May, Prime Minister Boris Johnson addressed all four nations of the UK, revealing the government's strategy for tackling the next phase of COVID-19. In addition to providing a roadmap for the easing of England's lockdown, which was supported by a 50-page guidance document, Johnson also announced that the more immediate plan includes the phased reopening of schools from Monday 1 June.
While the UK's recovery strategy is conditionally based on the continuing decline of virus transmission, the government is asking children in early childcare, Reception, Year 1 and Year 6 to be back in school on 1 June, and that secondary school children in Year 10 and 12 should be prepared to return in some capacity on June 15.
The government also communicated that the aim is to have all other primary years return by the end of June, with remaining secondary school groups back for the new school year. It's important to note that, to date, these recommendations largely apply to England, and will not be followed in the entire UK. The BBC surveyed 150 councils in England and of the 99 that responded, "only 20 said they were advising schools to open more widely on June 1." For this reason, it would be best to follow the instructions by your local school district, or your children's school for the most up-to-date information on reopening.
As Joanne Moore, primary school teacher in Norfolk and educational product adviser to Learning Resources, explains: "I believe early years settings, Reception and Year 1 have been chosen because they are at the start of their education and these years are essential for getting the foundations in place for which their whole learning journey can be based upon." She elaborates: "The development of speech and language, relationships with others, and developing the characteristics of effective learning are all the foundations that are placed during these years as well as the skills for early reading, writing, and maths." Year 6 children, on the other hand, need as much time in the classroom as possible to prepare for their transition to secondary school.
Parents Are Hesitant to Send Children Back to School
However, a study conducted by Childcare.co.uk has found that over three quarters (81%) of UK parents do not plan on sending their child back to school or childcare in June despite the government's proposed timeline. Like so much of the information regarding COVID-19, there are currently too many variables and unanswered questions, leading many parents to believe schools shouldn't reopen until September. And it seems many education experts agree.
Describing the guidance for schools as "very ambitious," Dr Jonathan Doherty, senior lecturer in education at Leeds Trinity University, says it's too much of a risk to open schools next month. Claiming that the government is "sprinting before they can walk," Dr Doherty tells POPSUGAR that "there might be less chance of young children catching the virus, but the logistics of managing this in a school environment are too huge."
Protective Measures Will Be Difficult to Enforce
On 12 May, the Department of Education released guidance titled "The implementation of protective measures in education and childcare settings for schools", in which they recommend schools do the following to reduce the risk of transmission when they reopen: halving class sizes to minimise contact, updating classroom environments and layouts, "ensuring good respiratory hygiene by promoting a 'catch it, bin it, kill it' approach", altering timetables, performing regular cleaning of frequently touched surfaces, and more.
Home learning expert and founder of Guide Education, Leon Hady, believes that timed entrances and exits will be the key. "Lessons will, of course, be shorter to allow for the sanitisation and cleaning measures for the children on their way into classes and out," he tells POPSUGAR, adding that some schools may even consider introducing devices to read children's body temperature.
But as Doherty points out, it's the time spent outside the classroom, like lunchtimes and bathroom breaks, that will prove most problematic and difficult to monitor, putting pressure not only on children but teachers, too. The government is yet to provide any guidance regarding how strict schools will be, what happens if a child doesn't follow new rules or practice good hand hygiene, or what is expected from parents at home.
Additional Support For Students Will Be Required
Such drastic changes to the school environment calls for effective communication and additional support. "On a return to school in June (if this happens) it is likely that school is going to be very different to what they knew before," says Moore. "Therefore I see it as an essential part of my job (it always has been the most important thing but it is now even more so than it has ever been before) to ensure that children are happy, comfortable, and free to talk about how they are feeling," she continues.
While Hady predicts assemblies, posters, information sessions, and approaches like the 'catch it, bin it, kill it' strategy, which are dedicated to helping students understand and adjust, will be useful, it's clear that the mental health and wellbeing of all children must also be considered.
Some Children May Not Want to Return to School
There's also a high chance that there will be students who do not want to return to school at all. "At least 20% of the students we work with are happier doing work at home and feel more confident without the distraction of class mates," Hady tells POPSUGAR. Comparing the recent shift to homeschooling in the UK to his experience working with children in Asia, Hady also believes there's a possibility that some children could end up associating work and learning with their homes, looking to schools as somewhere that you socialise.
According to the Department of Education's "Planning guide for primary schools", which was released on 14 May, the government has promised to produce training materials for teachers on teaching about mental wellbeing by September. In the meantime, the guide states: "Staff will need to strike an appropriate balance between reintegrating pupils into a reassuring and familiar work ethic to support their mental wellbeing on the one hand, and identifying and taking time to address explicitly individual concerns or problems on the other."
Tactics For Catching Up on Missed Education Remain Unclear
The British government has remained relatively quiet regarding steps that should be taken to ensure children haven't missed any key learnings since the closure of school on March 16. In guidance titled "Actions for education and childcare settings to prepare for wider opening from 1 June 2020", the Department of Education simply states: "Schools and colleges continue to be best placed to make decisions about how to support and educate all their pupils during this period, based on the local context and staff capacity."
Hady predicts, "There will be steps to 'speed-up' the delivery through support and ongoing programs and after-school/holiday measures, which will go some way to scratching the surface of what needs to be caught up with." Moore, on the other hand, believes most teachers will be able to determine what needs to be re-taught as soon as students are back in the classroom. Either way, it's clear teaching and learning will need to become more personalised and/or tailored to each student to make up for lost time.
Image Source: Getty / Mint Images