Target Holiday Gingerbread Chocolate Cookie Tree Kit
Target Has a $10 Gingerbread Chocolate Cookie Tree Kit That Comes With Detailed Instructions
As POPSUGAR editors, we independently select and write about stuff we love and think you'll like too. POPSUGAR has affiliate and advertising partnerships so we get revenue from sharing this content and from your purchase.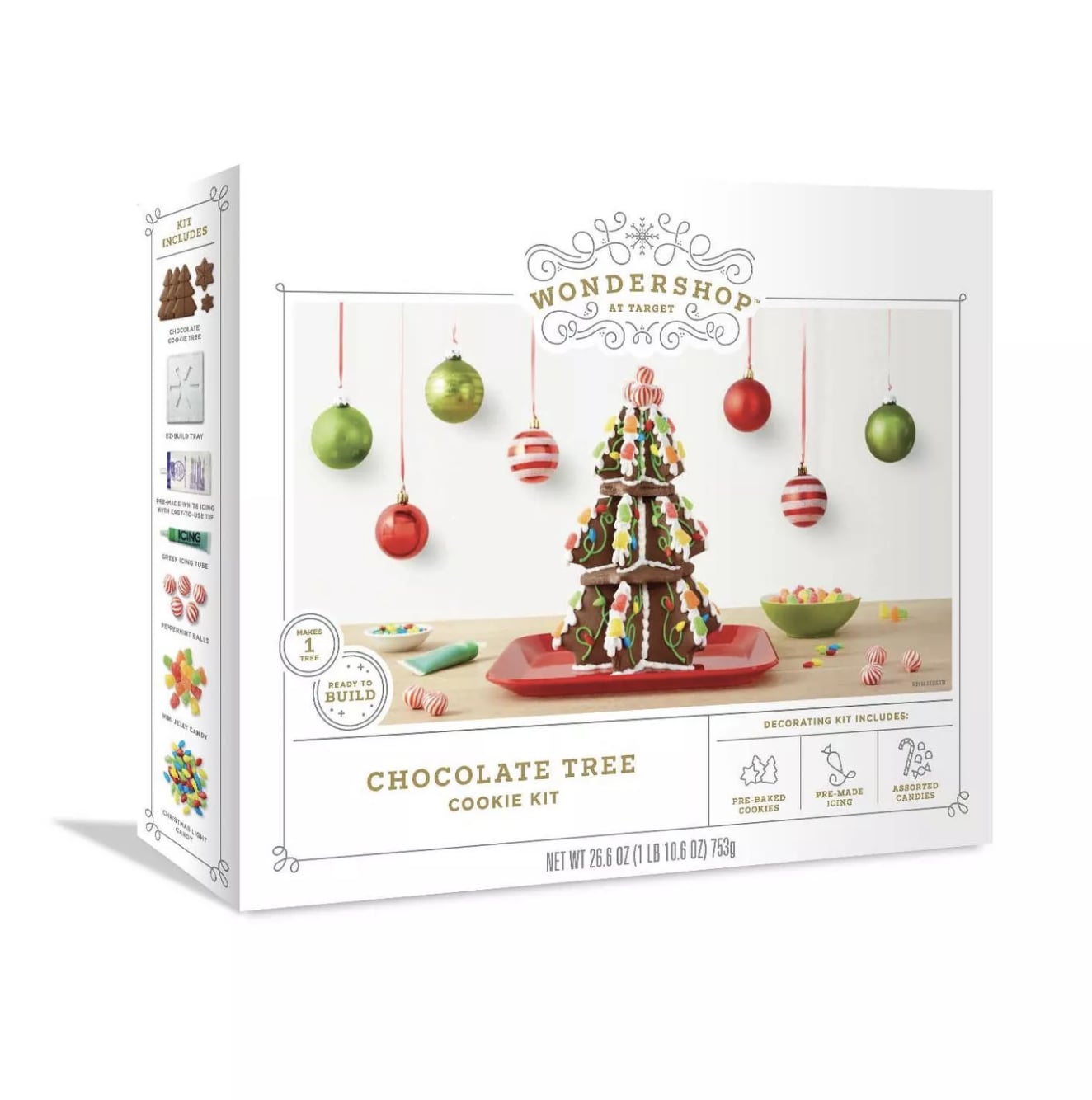 There are elaborate gingerbread house projects, and then there's Target's Holiday Gingerbread Chocolate Cookie Tree Kit ($10). This new, kid-friendly kit comes with pre-baked chocolate cookies, white icing, green icing, a tray for easy building, and assorted candies (peppermint balls, jelly candy, and Christmas light candy) for decoration.
To make matters easier, it comes with step-by-step instructions that truly anybody can follow — even the non-crafters of the world (*raises hand*). This holiday activity is slightly messier and not quite as easy as baking with Target's giant cookie cutter with 24 shapes in one, but it's yet another holiday season must-have from the irresistible retailer.