Wedding Photo of Bridesmaid Wearing Breast Pump
This Supportive Bride Was More Than OK With Her Bridesmaid Pumping During Wedding Photos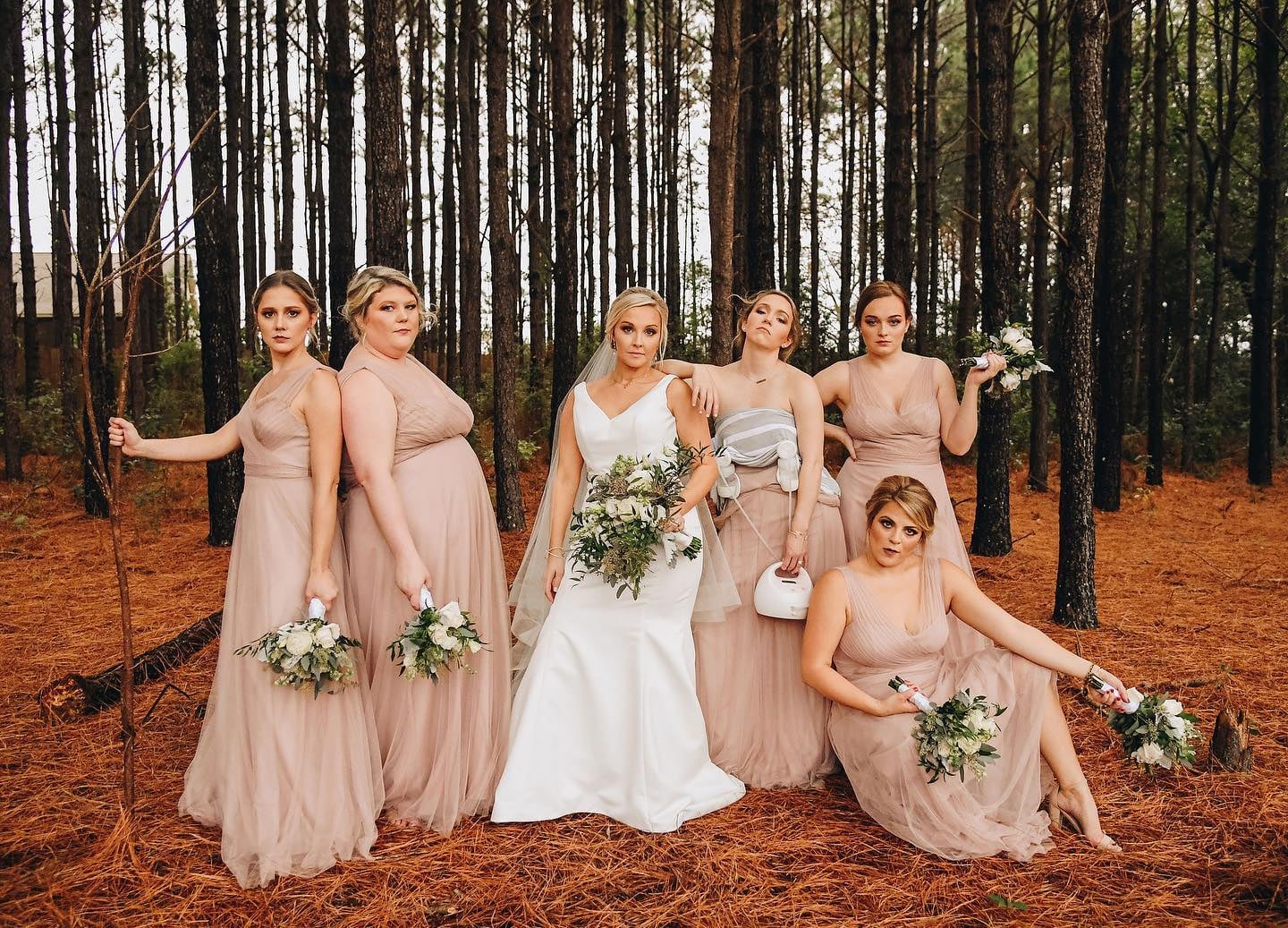 Parents who commit to exclusively pumping know that sticking to a schedule is everything. So when Allison Hepler agreed to be in her best friend Rachael Downs's wedding on Oct. 25, 2019, she had her pumping sessions planned down to the second. But of course, plans often go awry — especially during weddings — so when Allison was asked if she'd be comfortable posing for a photo with her breast pump in tow, she didn't flinch. Thankfully, photographer Amber Fletcher captured the perfect shot, and it pays homage to parents everywhere.
"Rachael has always been supportive and knew exactly what I needed as she had already been down that road," Allison told POPSUGAR. "So I was pumping four times a day at the time of her wedding. One was while we were getting ready and the other was right before the ceremony. I was trying to squeeze in a session while Amber photographed the groom and groomsmen."
The groomsmen were done a little earlier than expected, so when Amber called for all the bridesmaids to pose for photos, Allison still had a few minutes to go in her session. "Amber came to me and asked if I would mind staying attached for pictures," explained Allison. "I thought she was crazy but I'm all for a funny picture. I told her I didn't mind doing it since I'm all for normalizing breastfeeding and exclusively pumping. I walked out like that while some people were already arriving for the wedding!"
"I told her I didn't mind doing it since I'm all for normalizing breastfeeding and exclusively pumping."
Because Rachael has been friends with Allison for 15 years and is a mom to a 5-year-old daughter herself, she was eager to include her bridesmaid's breast pump in a photo or two. She was determined to take a few light-hearted shots of the day anyway, but the outcome was better than she ever imagined.
"We wanted to do a Bridesmaids-style shot and were trying to think of something funny to do," shared Rachael. "Half of us in the photo are moms who have pumped or breastfed and all of us are supportive of that, so it was just natural and funny that we could do it while taking photos! It's just proof that moms gotta do what moms gotta do! Plus, anything that normalizes feeding babies is awesome to me!"