When and How to Buy Girl Scout Cookies in 2020
Craving Thin Mints? Here's When (and How!) You Can Score Girl Scout Cookies This Year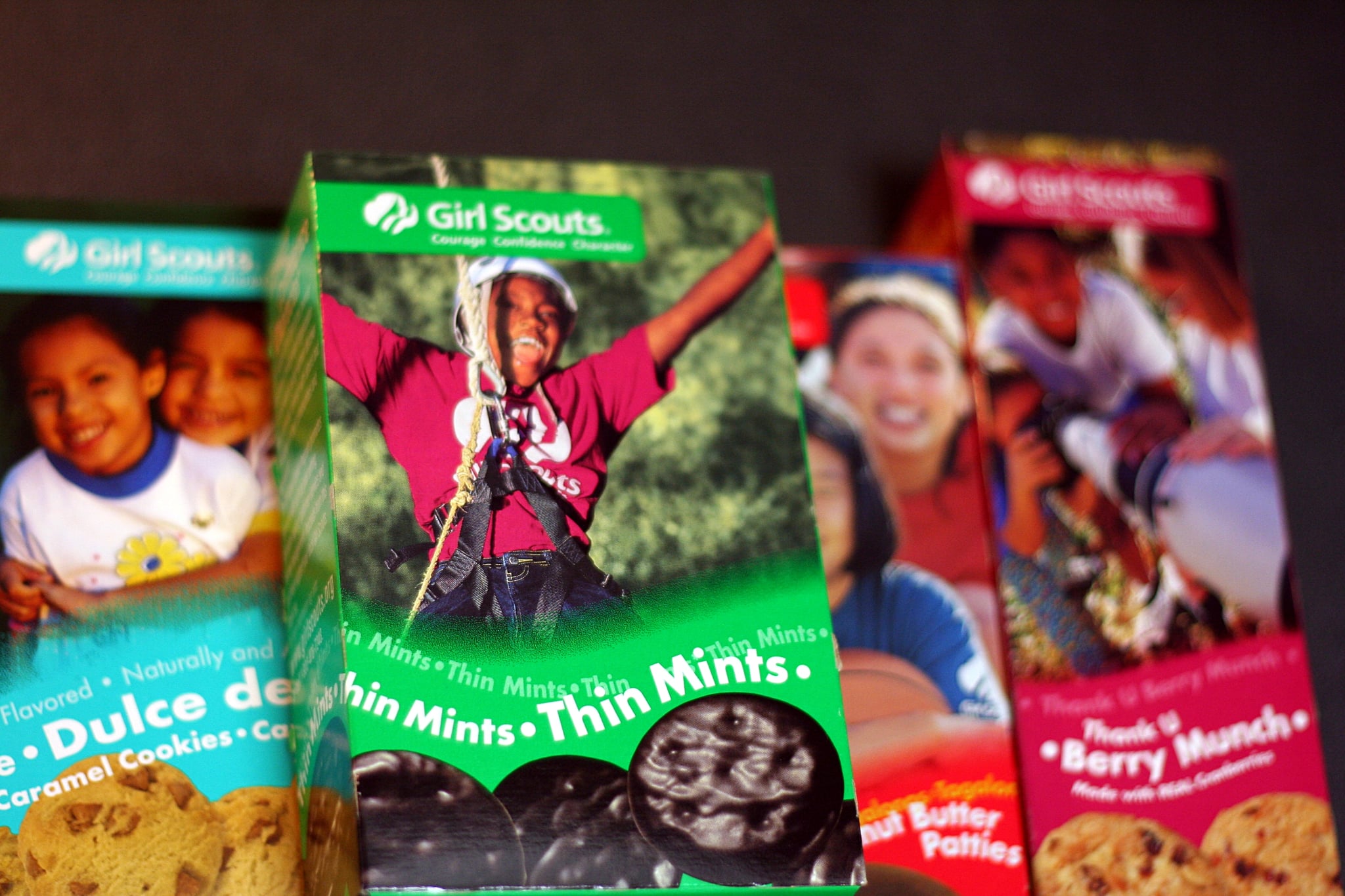 Are you one of those families who keep boxes of Thin Mints in the freezer? Well, you're in luck, because Girl Scout Cookie season is upon us. Whether you're obsessed with Tagalongs or fiercely devoted to the delicious, coconutty Samoas, we can't blame you for stocking up for the year while you can. And while taste is everything, keep in mind that buying a few boxes of cookies helps your local troops make the most of their experiences in the Girl Scouts.
"When you buy Girl Scout Cookies, you're helping your local Girl Scouts succeed and fund unique adventures for themselves and their troops throughout the year," the Girl Scouts of America website says. "You're also making it possible for them to support the causes they care about most. Every year, girls decide exactly what to do with their earnings — and 100 percent of the money stays local!"
In the interest of getting the sweet treats in your hands ASAP, here are the answers to a few commonly asked questions about Girl Scout Cookie season.
When is Girl Scout Cookie season?
Typically, Girl Scout Cookies are sold between the months of January and April, and the annual fundraiser is always highly anticipated for good reason: the cookies are dang delicious. Although the specific dates aren't set in stone, the Girl Scouts of America has a handy tool on its website that allows you to check whether or not cookies are being sold in your area simply by typing in your zip code on its site.
How can you buy Girl Scout Cookies?
The organisation has gone high-tech since the first-known cookie fundraiser was held in 1917. In 2014, the scouts introduced the Girl Scout Digital Cookie Program, which essentially allows sellers to set up their own personal website that lets them track purchases. "In true Girl Scout style, a girl always manages her own sale," the website says. "So if you know a Girl Scout, tell her you're interested in buying cookies from her online, and she'll take it from there!" Pretty neat, huh?
Don't know any scouts? You're in luck, thanks to the Girl Scout Cookie Finder app; now you no longer have to know a Girl Scout in order to get your hands on some treats! The app is entirely dedicated to finding cookie booths in your area, and all you have to do is enter your zip code to see where and when cookies will be sold near you. Seems pretty easy to us!