A Woman's 51-Year-Old Mom Became Her Surrogate
Why a 51-Year-Old Mom Stepped Up to Be Her Daughter's Gestational Carrier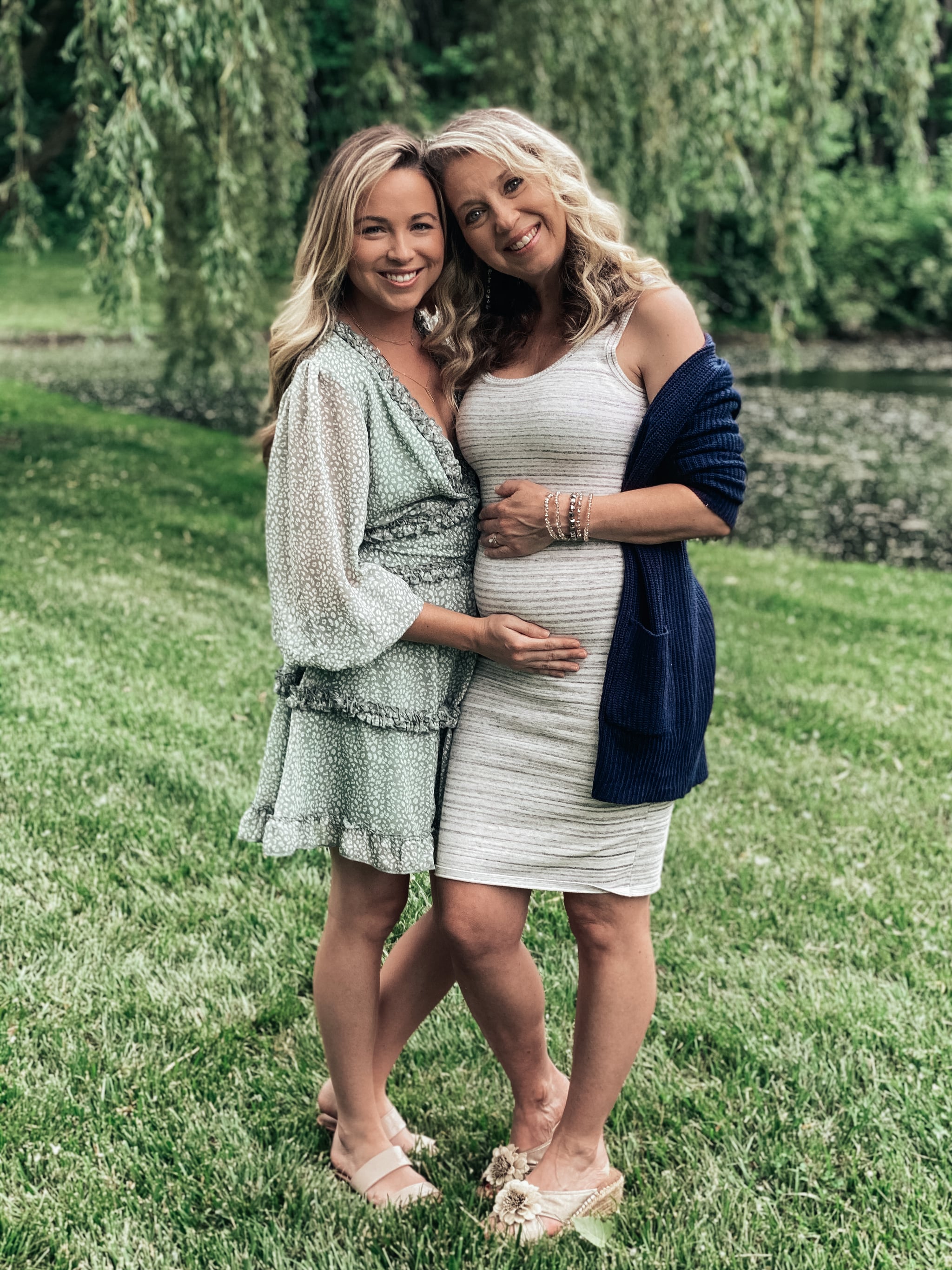 Ever since getting married in 2016, Breanna Lockwood and her husband, Aaron, have been trying to start their family. Unfortunately, after a year of trying to conceive naturally, multiple rounds of in vitro fertilisation, surgeries, and several miscarriages — including the loss of twins — the Lockwoods were still left wanting for a child. Eventually, the pair were informed that surrogacy would be their best option. And that's when Breanna's mum — 51-year-old Julie Loving — offered to become the couple's gestational carrier.
"My mom came to me multiple times saying she really wanted to carry for us," 29-year-old Breanna told POPSUGAR. "She had a really hard time watching us go through fertility treatment and loss after loss. She kept coming to me and making the offer, but I actually kept telling her no. I just didn't think it was possible for someone who was her age."
Eventually, Julie went with Breanna to one of her fertility appointments with Dr. Brian Kaplan at the Fertility Centres of Illinois. "He thought that my mom was actually my sister," Breanna said. "My mom asked him in person if she could be our carrier, and he just kinda stood there looking at her. You could really see his wheels spinning. He was thinking hard and really considering it."
Despite being 51 years old, Julie is an avid marathoner who has 19 completed races under her belt. "My doctor knew my mom was a two-time Boston Marathon runner and triathlon athlete," explained Breanna, who said her mom saw five specialists in total, including a high-risk obstetrician. "She's super into fitness and nutrition. After her long list of medical clearances, she was proven to be in better shape than most 30-year-olds."
"After her long list of medical clearances, she was proven to be in better shape than most 30-year-olds."
Right before the pandemic, Julie became pregnant, and she's had a healthy pregnancy so far with loads of support from her daughter and son-in-law. Looking forward to her mum's 12 Nov. due date, Breanna said she's eager to meet her little girl. "We are extremely excited! But it did take me a while to feel that excitement after so much loss," Breanna said. "After going through those types of losses you really start to guard your heart. I'm just now getting to the point where I'm letting it all down and picking names and planning a nursery!"
Breanna also explained that though they were surprised by the attention their story was getting, they hope to inspire others. "We never expected our fertility journey to become such a big story!" she shared. "We didn't know the full magnitude of our story. Women from all over the world are reaching out. It's really touching because I know I looked for success stories when I was having hard days in the past."
To stay up to date with Breanna, Julie, and Aaron's surrogacy journey, follow them on Instagram.