Fostering a Dog During the Coronavirus Pandemic | Essay
Fostering a Greyhound Over Lockdown Reminded Me to Enjoy the Small Things in Life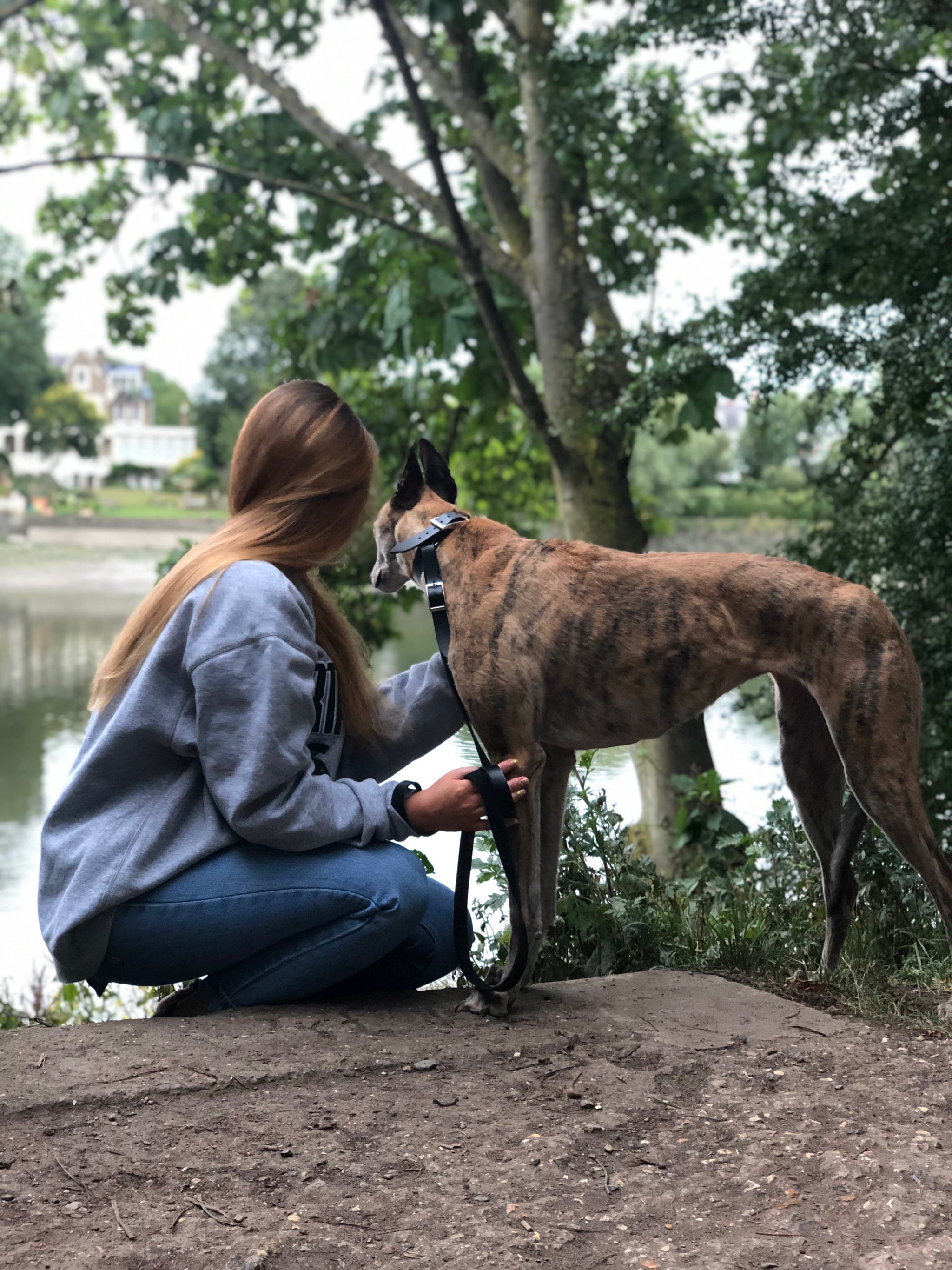 We were entering week 14 of lockdown due to the coronavirus pandemic, and much like a lot of other people, I was fed up. I was struggling to find motivation to do just about anything and trying to figure out what my new routine looked like for this extended period of time. I was and still am extremely grateful to still have a job and also grateful that my family and friends were safe and healthy. However, I was eager to welcome something else into my life besides working, eating, and sleeping — all within the same four walls.
A couple of months prior, I'd contacted a few local dog centres that I knew were looking for urgent foster homes to help kennels cope with the demand and lack of staff. I figured I had time to dedicate to a pooch who needed it. One random Tuesday, weeks and weeks after getting in touch, I got a call from a rescue centre saying that they'd found a foster match — a beautiful but extremely nervous brindle greyhound named Wendy, whose name holds special meaning to my family. Four days later, my boyfriend and I went to pick her up. Little did I know that over the next couple of weeks, this large, deer-like athlete would help me as much as I'd help her.
As a retired racing greyhound, Wendy had never lived in a home before and was very timid. The TV scared her, the front door scared her, the hard wooden floor scared her, and even the sound of tin foil scared her. She needed love, routine, and a whole lot of patience in order to get to a place where she could be adopted into her forever home.
Tails.com reports that over 99.7 percent of UK owners say their dog improves their mental well-being, and it's not hard to see why. She gave me a reason to wake up in the morning (although 5 a.m. was a little harsh — thanks, kennel clock). She made my very normal and now very mundane lockdown walk brighter again. She made me feel less lonely. According to Tails.com, two-thirds of people would describe their dog as a "four legged therapist", and I couldn't agree more. I adored having the sweet little (big actually, she was very big) ray of sunshine lazing around the house, chatting to her, and watching her explore many small joys in the world for the first time. Her biggest joy? Sleeping with as many shoes as possible.
Feeling powerless in a pandemic is also a new experience for a lot of people, myself included.
Whilst not having anything or anyone to look after is a huge luxury, I find caring for a dog is good for me mentally. The same Tails.com survey found that 42 percent of people surveyed felt caring for a pet, rather than just having themselves to think about, was positive for their mental well-being, and 71 percent noted being cheered up when times are tough, all thanks to their furry friend, and that was certainly true for me.
We only had Wendy for a short time, around six weeks, and in that time, she made friends with other dogs (especially her foster cousin, Frankie), enjoyed her walks without trying to bolt, wagged her tail when she greeted us (which, for a timid greyhound, is the greatest honour of all), adored squeaky toys, and even liked to sniff tin foil. Best of all, she trusted us and was happy.
But fostering isn't for everyone. Tails.com head vet Sean McCormack told POPSUGAR that, "fostering or adopting a dog in lockdown could be a great option for many people"; however, fostering often costs money for starters, which is a commitment in itself, and it requires a lot of patience and training. Dogs coming in to be fostered oftentimes have behavioural issues that need to be addressed, and it likely won't be a quick fix. For this reason, McCormack notes that others may rush into fostering animals without giving it enough thought. "We're already seeing some rescue centres saying lockdown dogs and puppies are now being abandoned," he added.
Wendy is now happy in her new home, and although she still has a long way to go with her nervousness, she is a transformed dog — and she transformed my life in lockdown. I am forever grateful that Wendy came into my life to teach me patience, unconditional love, and learning to let go when it was time for her move into her forever home. Wendy reminded me to enjoy the little things in life and the joy that comes from watching others enjoy the small things in life, too.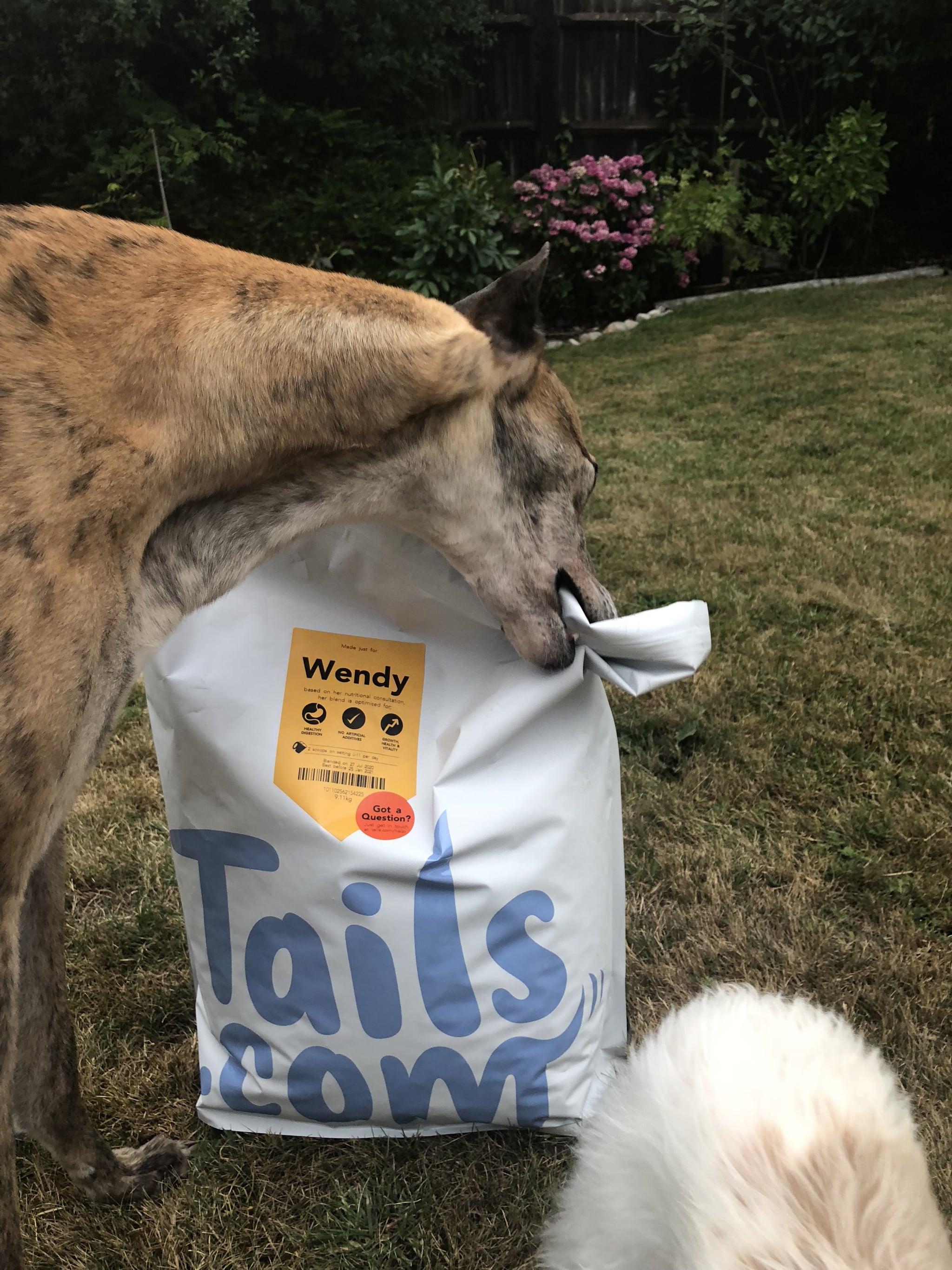 Image Source: POPSUGAR Photography / Tori Crowther