Bank Holiday Ideas For Families
17 Things to Do With the Family on a Bank Holiday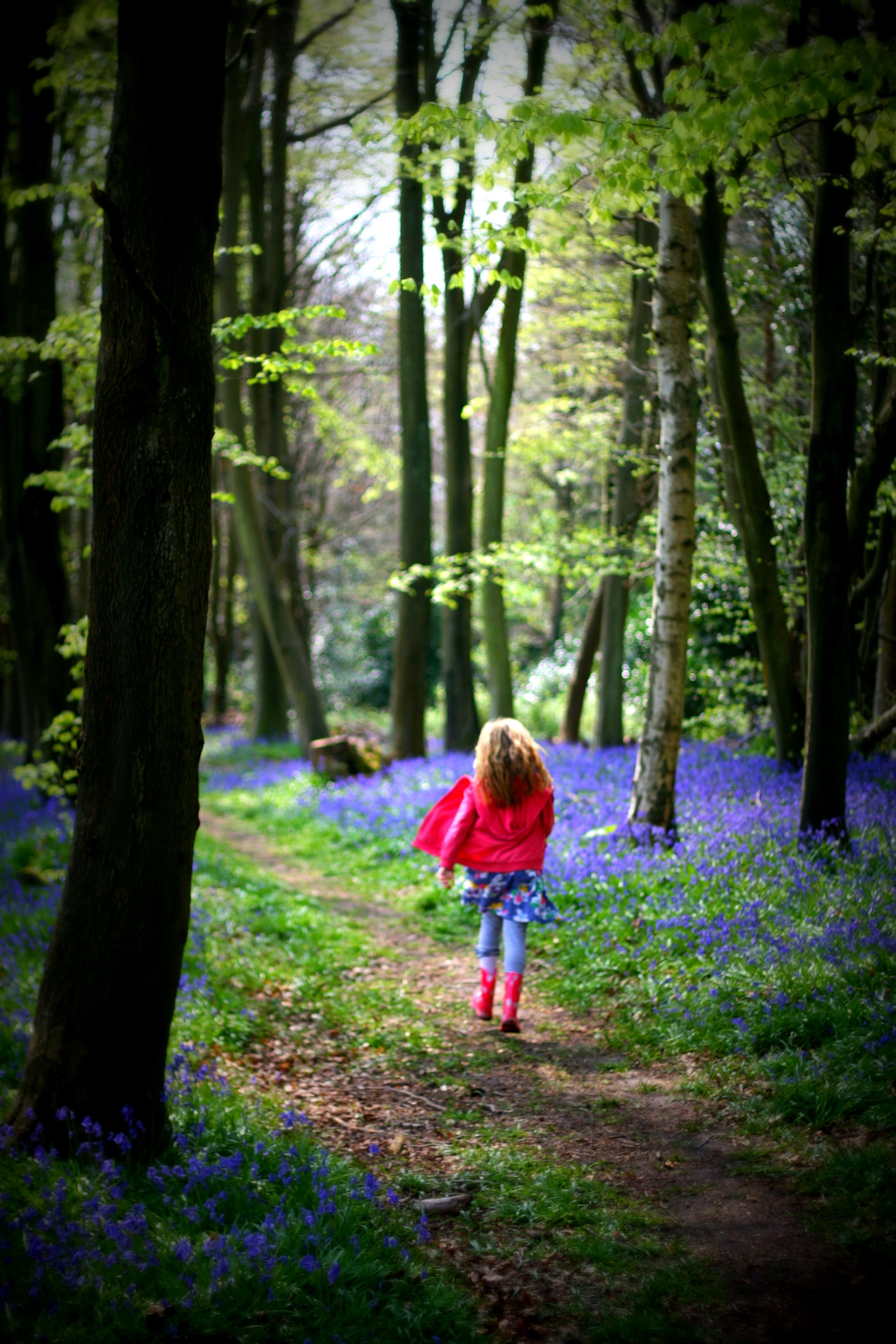 As we enjoy May's two bank holidays, many parents' thoughts will be turning to what exciting adventures they can arrange for all the family to enjoy. We've rounded up 17 ideas for family-friendly fun around the UK, from enchanting fairy gardens to castles and stately homes. Whether you're looking for something quiet and educational or busy and action-packed, check out our picks ahead.
Be nature detectives: With Spring most definitely sprung across the May bank holidays, it's a great time to get out into nature and spot all the beautiful colours in plants and minibeasts. It can be as simple (and free) as taking a walk in your local park and ticking off all the colours you see on your own homemade nature spotting sheet. Or the kids can join up to the Woodland Trust's Nature Detectives scheme from £18 per year and receive activity packs for more inspiration.
Go back in time: There are so many castles, forts, and historic buildings to explore in the UK. A National Trust or English Heritage membership will give the whole family access to hundreds of inspiring places and offers great value for money if you plan to make a few trips. There's a Joust Tournament taking place at Beeston Castle and the Clash of Knights at Bolsover Castle, both on 27 and 28 May, as well as a Medieval Festival at Kenilworth Castle on the same dates.
Get away with the fairies: There are lots of beautiful fairy gardens to visit at any time, but over the May bank holiday weekends, there are special events taking place too. There's Fairy Fair in Norfolk on 26 and 27 May, with Fairyland Trust workshops. At Audley End, it's the Enchanted Fairy and Elf Walk Opening Weekend from 5 to 7 May and then the Mermaid and Pirate Festival from 26 May to 3 June.
Tickle your tastebuds: There are food festivals across the country over both May bank holiday weekends for mini gastronomes. Exeter Food and Drink Festival takes place from 5 to 7 May, with cooking classes for kids. The Foodies Festival is in Brighton from 5 to 7 May, and in London from 26 to 28 May, with special activities for children. Malton Food Lovers Festival in "Yorkshire's Food Capital" is on 26 and 27 May, as is River Cottage Food Fair, which has lots of fun things for kids to do.
Have a paddle: If you're lucky enough to live near the coast, then you can't beat a paddle in the sea. Sure, it won't be warm enough to swim in UK waters yet, but there's plenty of fun to be had down on the beach in May. Rock pools are a constant source of fascination for kids, with little crabs and shrimp hiding in the crevices. Even if the seaside is too far away for a day trip, you can probably find a local stream to dip your toes in. Let's hope it'll be warm and sunny enough to enjoy.
Visit animals: Farms, zoos, nature reserves, safari parks — whatever your animal venue of choice, you'll find most children will love spending the day looking at, laughing at, and maybe even stroking wild things.
Behold butterflies: The Sensational Butterflies exhibition is on at the Natural History Museum in London from 29 March to 16 September, with hundreds of butterflies and moths in the tropical butterfly house. At the Stratford-Upon-Avon Butterfly Farm you'll see the UK's largest tropical butterfly paradise. Or how about watching the transformation from caterpillar to chrysalid to butterfly up close with your child's very own butterfly raising kit from Insect Lore?
Pick your own: Although the Summer is the most productive time in the fields, there are still delicious fresh fruit and veg ready to be picked in May. Check out the Pick Your Own Farms website to find out where your nearest is, and then enjoy a day in the fresh air with a bounty of delicious produce to take home and cook together.
Have fun at a family festival: There are festivals specifically for children and their grown-ups taking place over the May bank holiday weekends. Geronimo Fest is on at Arley Hall in Cheshire from 25 to 28 May, with lots of CBeebies stars like Justin Fletcher, Cook & Line from Swashbuckle, Mr Bloom, and Katy Ashworth. Elderflower Fields Festival in East Sussex is also on during those dates, with lots of activities in the countryside including sports, music, and the arts.
See a show: There are other festivals that don't involve camping over the weekend, if you'd prefer to just drop in to see a show or two. Brighton Festival and Brighton Fringe encompass both bank holidays and have lots of free events and shows specifically for families. There's also Bath Fringe on during this time, and Edinburgh International Children's Festival from 26 May to 3 June. In London, the Underbelly Festival is on at the Southbank Centre from 6 April to 30 September, with lots of family shows on the bank holiday weekends.
Scream if you want to go faster: The May bank holiday weekends are traditional times for travelling funfairs to pull up their rides and provide some old-fashioned family fun. Toffee apples, candy floss, feeling like you're going to be sick after going on the waltzer for the third time — what better way of making memories with the kids than a day at the fair?
Brave the theme parks: For rides on a more impressive (and expensive) scale, there are of course the theme parks. Yes, they'll be crazy busy over the bank holiday weekends, but probably not as packed as they will be on sunny weekends in the Summer holidays. Peppa Pig World in Hampshire and CBeebies Land at Alton Towers in Staffordshire are good for younger ones, while Legoland in Windsor, Thorpe Park in Chertsey, and Chessington World of Adventures in Surrey are all big hits with school-age kids. Book in advance to make big savings.
Follow the bluebells: May is the month for bluebells, so a woodland walk is wonderful on either of the bank holiday weekends. Join in with the Woodland Trust's Big Bluebell Watch to record where you spot them, or to discover where you'll be able to find them nearby.
Row, row, row your boat: This time of year is perfect to enjoy a family sailing adventure on one of the many lakes and rivers across the UK. Hop in a pedalo together, or take turns with oars in a row boat. The later May bank holiday falls during National Go Canoeing Week from 26 May to 3 June.
Make the most of museums: We are very lucky to have so many wonderful museums across the country offering free entry to permanent exhibitions. Take the opportunity over the May bank holiday weekends to visit one of the UK's top 20 free museums for families, whether your kids are into football, art, science, or transport.
Be a twitcher: The RSPB organises lots of events across the country for keen birdwatchers throughout the year, but springtime is an ideal opportunity to explore the world of birds. The Nightingale Festival from 5 to 7 May at Pulborough Brooks in West Sussex welcomes this songbird back to the UK after its the journey from Africa. Listen out for the beautiful song at the nightingale hot spots.
Full steam ahead: Little (and big!) Thomas the Tank Engine fans will love a ride on a real steam engine train. There are several to choose from across the UK, with the main season lasting from April to September. Go for a trip on the Bluebell Railway in East Sussex to spot the flowers of May during your journey.