Breaking the Taboo About Periods Around the World
Celebrate International Women's Day by Championing These "Period Heroines"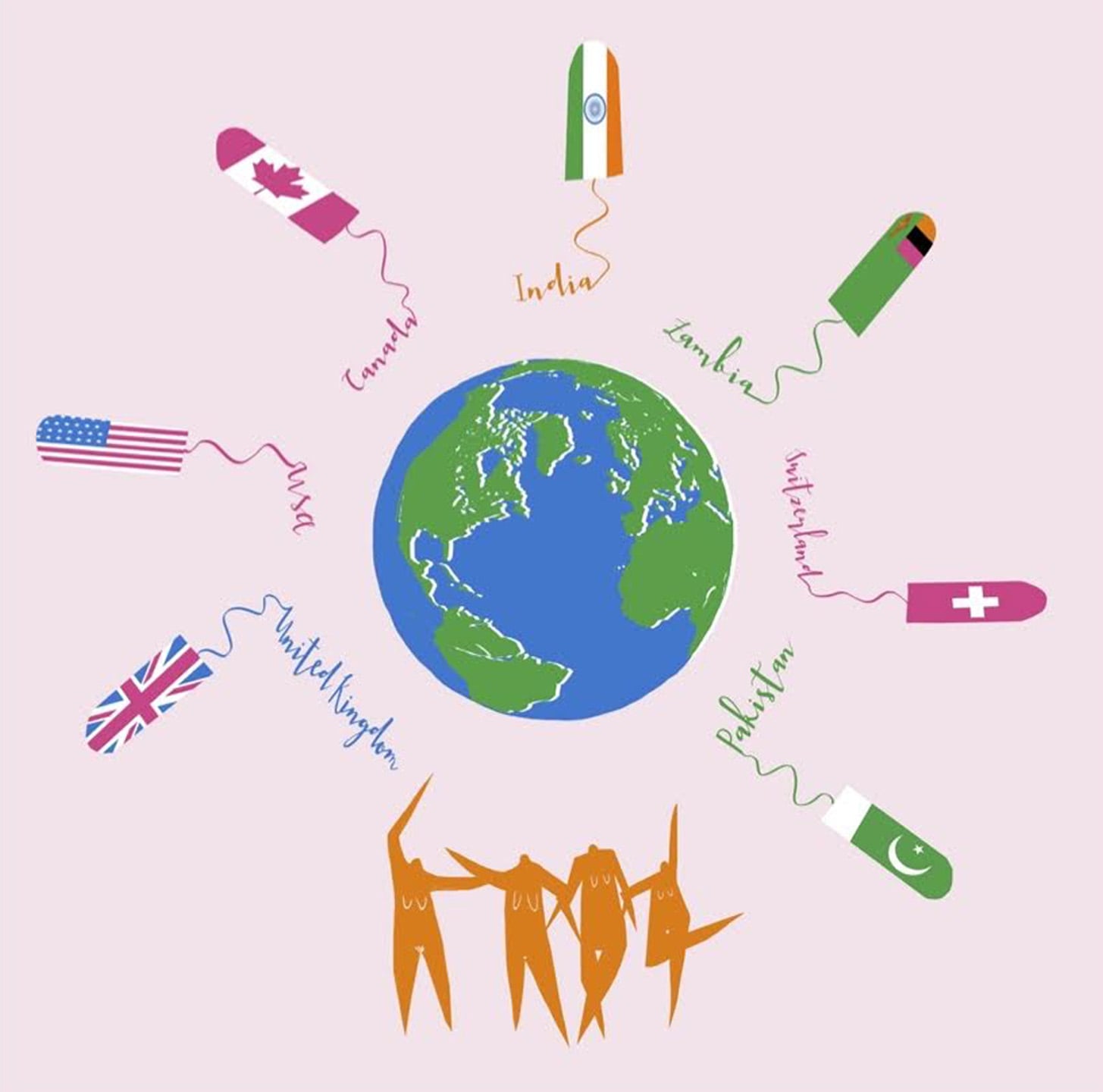 March 8 is International Women's Day, and we're celebrating female heroines around the world. Women's health has been a hot topic throughout political and social news over the past months and celebrities are getting candid about their experiences with women's health with the intent of breaking down taboos and barriers surrounding menstruation. A whole new generation of heroines are creating solutions to issues such as feminine hygiene, health education, periods, and misconceptions about the female anatomy. Here are how some heroines and heroes are championing women's health worldwide.
UK
Betty is a website aimed at young women, offering various tools such as a period tracking app, a wealth of content, and a monthly subscription box to support girls in their transition to womanhood. Betty also provides a nationwide educational programme to end embarrassment surrounding periods and supports this with well-being advice. The sites aim is to empower and educate girls to break down barriers and create a community that smashes the stigma surrounding periods for our future generations.
USA
Photographs of teen pop star Madison Beer were released showing her at the beach having leaked through her white bikini. Instantly the internet took to trolling and shaming her. But rather than being embarrassed, Madison spoke out on social media stating that "I am female, I am human, and I am proud".
Canada
Angela Yip created the Period Colouring Book with the aim to help normalise conversations about periods as something that should be celebrated by everyone.
India
In India, periods are a significantly more taboo subject than here in the UK, and many women in India face multiple struggles related to their periods. One study shows 70 percent of India's 335 million menstruating women cannot afford sanitary pads, often resorting to other alternatives like cloth. A group of students at a medical school in Southern India created a poetry campaign called "The Red Cycle." Students wrote and collected poems surrounding the topic of periods and shared them on social media in an effort to one day end the stigma and attitudes of periods in India.
Zambia
Although in Zambia discussing periods is still very taboo, the government is leading the way in creating a law called "Mother's Day" to help ease women's struggles during menstruation. "Mother's Day" allows women to call their employers for a day off work as needed during their period. This is unheard of in other African countries; Zambia's government is the heroine for taking action and breaking down taboos in the country.
Switzerland
It isn't just women championing other women; in Switzerland a male chocolatier is creating a chocolate to make the "menstruation days of women more comfortable." The chocolate is named Frauenmond (meaning "women's moon") and contains 17 Swiss mountain herbs to help relieve period pains. We're definitely on board for this because when does chocolate ever make a period worse?
Pakistan
Menstruation remains a tattoo subject for women in Pakistan, paired with lack of education and essential sanitary products. Girls often miss two to four days of school due to their period. A Pakistani entrepreneur saw this problem and has developed a mobile gaming app intended to break down these taboos with the view that periods are "evil" and make women impure. The aim of the game is for players to complete levels and are awarded keys unlocking "myth-busters" of prejudices against menstruation, such as the view that women shouldn't cook or bathe whilst on their period. It is great to see that individuals worldwide are using their niche interests and professions to help women and girls break down the taboo of menstruation to make essential sanitary products easily accessible and to create a healthy discussion about periods.