Brussels Flower Carpet
This European City Is Home to a Carpet Made Entirely Out of Flowers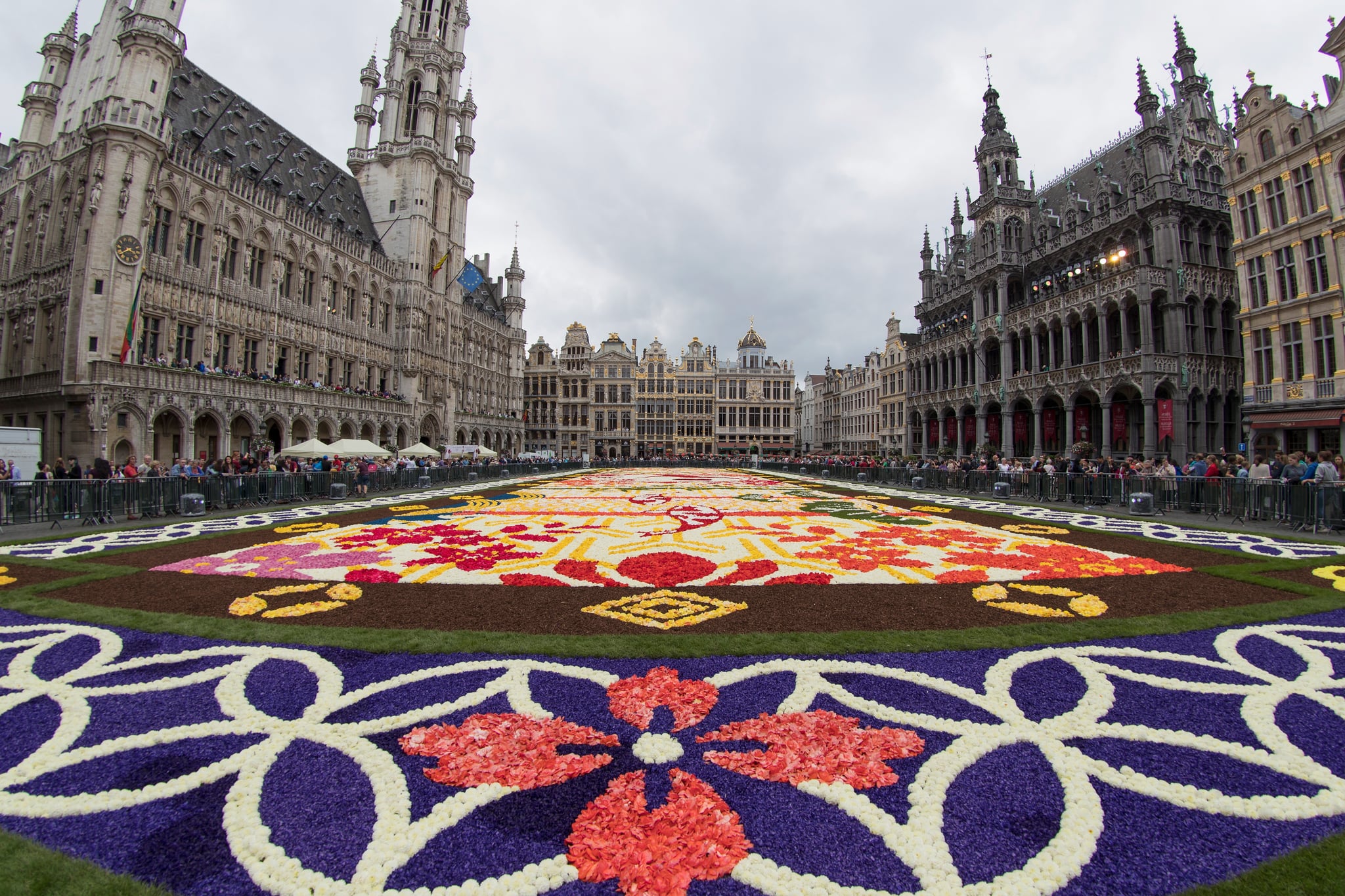 We often think about the countries on our bucket list as far away destinations and tiny islands, but many hidden gems are almost on our doorstep (or a very short train ride or plane ride away). Europe has so much to offer from beautiful flower markets, free activities, and even some of the most scenic train routes.

If you've found yourself with some wanderlust and spare cash, here's why Brussels should be your next European city break. The Belgium Flower Carpet is a biannual event that completely covers the Grand-Place and City Hall, Brussels in 600,000 flowers. The Flower Carpet is 75m long and 24m wide and only takes volunteers four hours to assemble! The carpet is designed by a committee of illustrators, graphic designers, and landscape architects with each carpet commemorating major events that have taken place. Several days before the flowers can be assembled, a full-size drawing is executed on sheets of microperforated plastic laid out on the stones of the Grand-Place. Visit the Flower Carpet from 16-19 of August 2018.

Take a look back at previous years Flower Carpets, and you might find yourself questioning whether they really are flowers! So, if you're thinking about planning your next city break, you've got plenty of time to make Brussels your first stop.
Image Source: Getty / Andreas Rentz