Collapsible Menstrual Cup
Your Period Just Got Easier Thanks to This Collapsible Menstrual Cup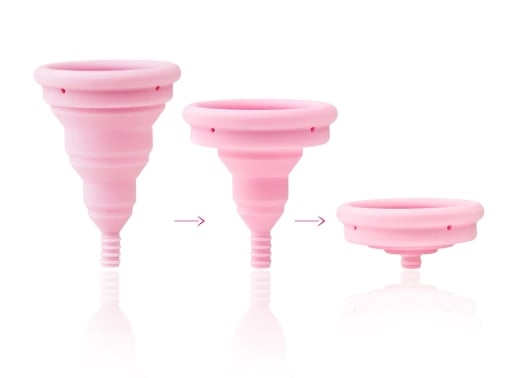 No matter where you stand on the menstrual cup debate, you have to agree that this design tweak makes the whole thing a whole lot easier. Swedish brand Intimina has created a new version of its Lily Cup that collapses down to a tiny disc, meaning you can keep it stashed away in even the smallest clutch or cosmetics bag. Not only is this design more convenient, it also much less easily identifiable, for those who prefer their choice of sanitary protection to remain private.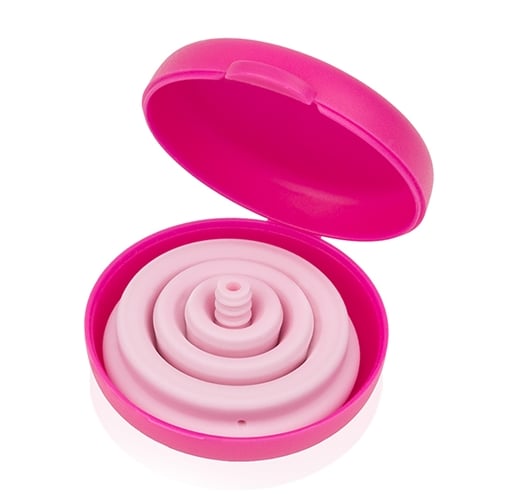 Menstrual cups have been gaining popularity in recent years for many reasons: they're both cheaper and more environmentally-friendly than using pads and tampons. They don't have the same connection to Toxic Shock Syndrome as tampons (though care must still be taken to remove, wash, and reinsert every eight hours). Many women who use them have reported a reduction in cramps and period pain, and once you get the hang of inserting them, they're also a lot less likely to leak. Some even suggest you bleed less when using a menstrual cup.
If you've yet to be lured over to this unusual form of sanitary protection, perhaps now is the time to give it a try. The Compact Lily Cup is £25, and if you look after it correctly, it will last you up to 10 years.