DIY Bathroom-Cleaning Wipes
Clean Your Bathroom in No Time With These DIY Wipes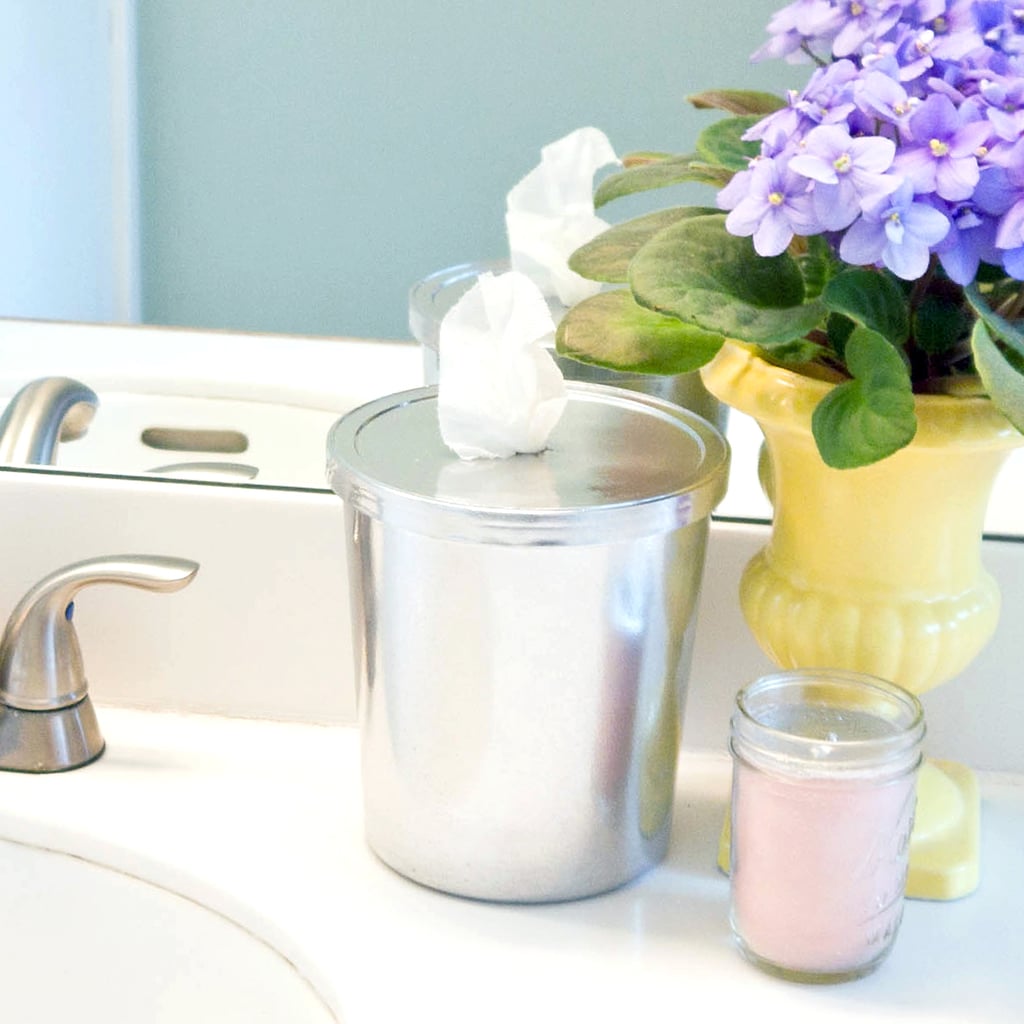 Keep your bathroom sparkling clean with easy DIY wipes that also look lovely on the counter. The perfect mix of ingredients to use on countertops, shine sink hardware, and even clean mirrors, the cleaner takes care of bacteria while leaving a lovely lemon scent. Upcycle a large plastic container, and these cleaning wipes are ready to use.
What You'll Need:
64-ounce plastic container
Newspaper
Spray paint
1/2 cup lemon juice
1/2 cup water
1 cup vinegar
1 tablespoon rubbing alcohol
1 teaspoon bicarbonate of soda
1 teaspoon Dr. Bronner's soap
Roll of paper towels
Serrated knife
Scissors
Directions:
Start by washing and drying a large 64-ounce plastic container. A supersized yoghurt or premade food container works really well. Take it outdoors or to a well-ventilated location, and protect the space with newspaper. Flip the container upside down, placing the lid next to it, and lightly coat with spray paint. You can use a colour that coordinates with your bathroom or have fun with shiny silver or gold. Once dry, touch up as needed.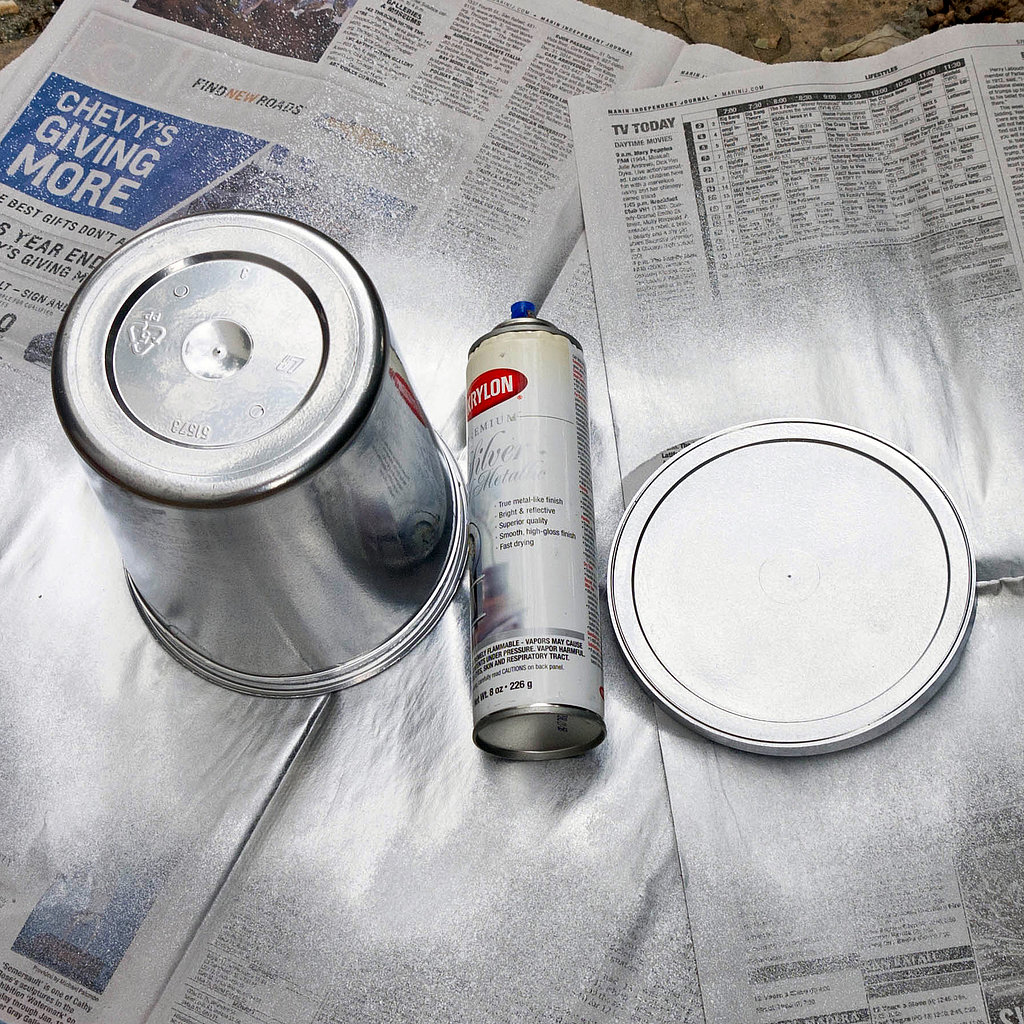 To create the cleaning solution, mix together the water, lemon juice, vinegar, and rubbing alcohol in a small bowl. The lemon juice, vinegar, and rubbing alcohol work together to bust through bacteria while leaving bathrooms so shiny.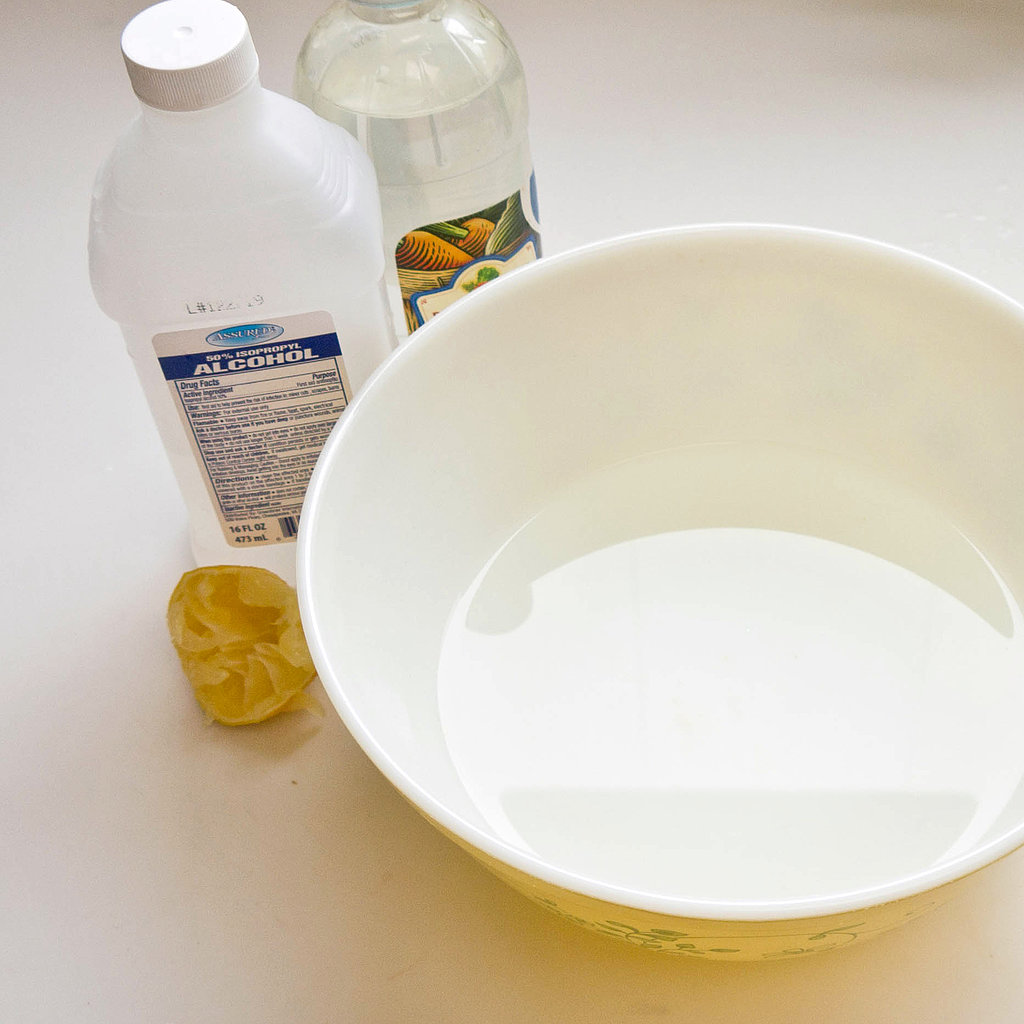 Now add the bicarbonate of soda, which will foam a bit, and the Dr. Bronner's soap or your favourite dish soap. The bicarbonate of soda and soap break up stains and also help clean your bathroom fixtures.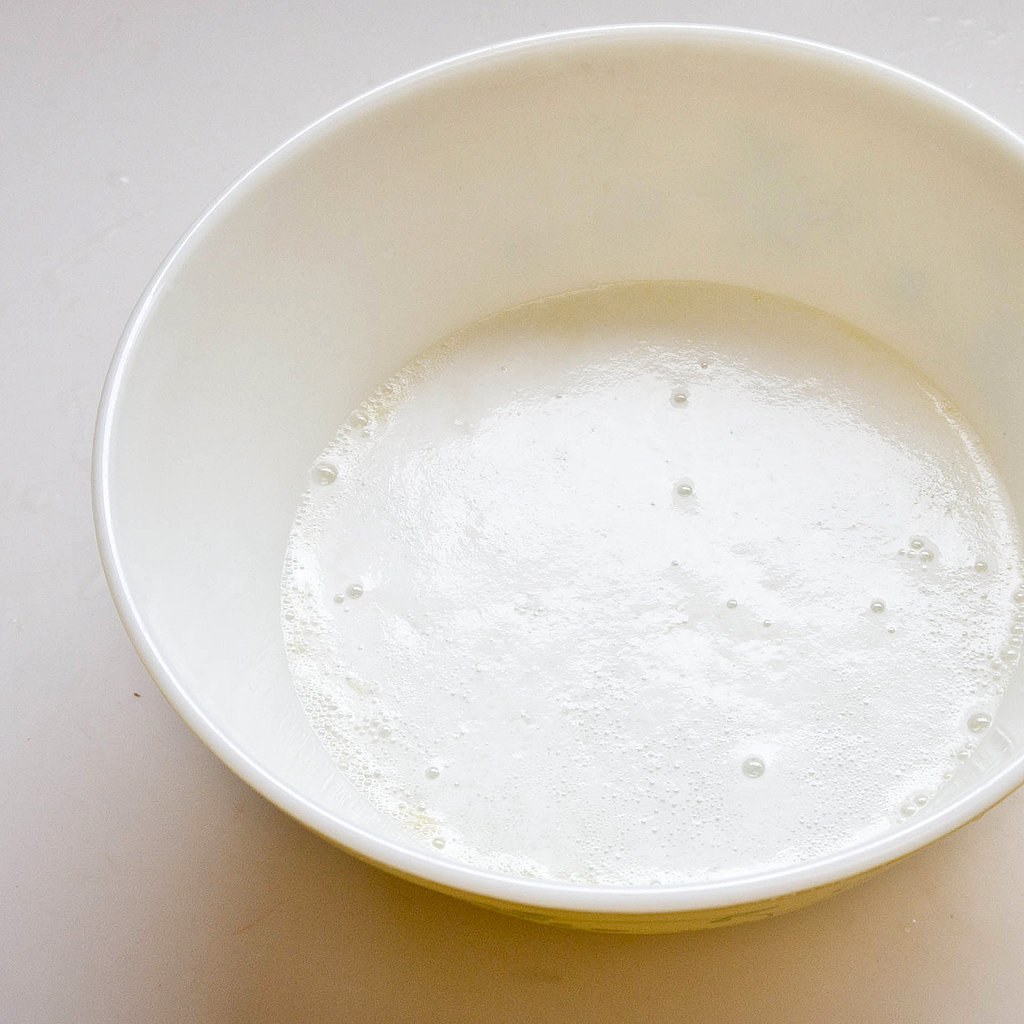 Cut the paper towel roll in half using a serrated knife, and place one half inside the spray-painted plastic container. Now pour the mixture over the half roll, and allow the liquid to soak into the towels.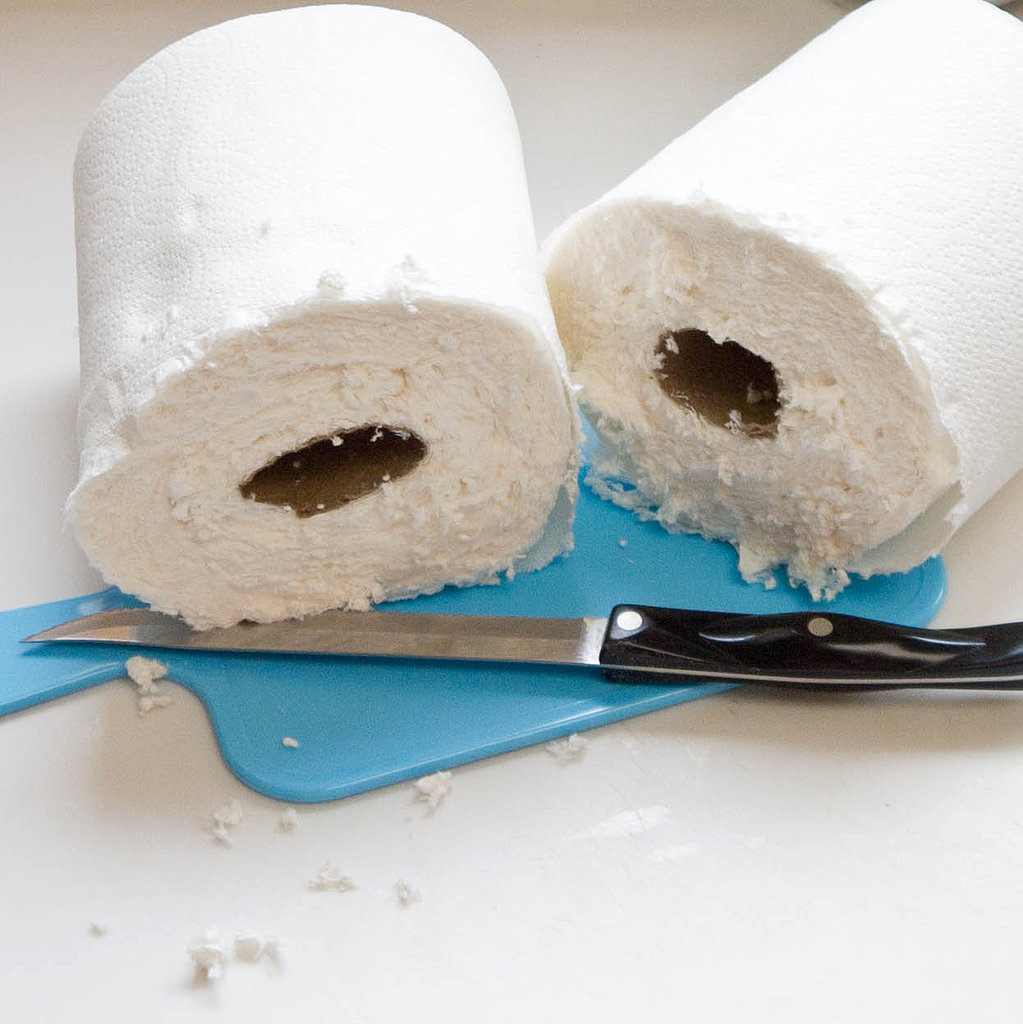 Use sharp scissors to cut a small circle in the middle of the plastic lid. Remove the centre cardboard tube from the towel roll, and feed the centre of the paper towels through the hole. Pop the lid on top of the container, and your bathroom-cleaning wipes are ready to use!
For more DIY cleaning supplies, take a look at our list of our favourites!
Image Source: POPSUGAR Photography / Sarah Lipoff