Death Eaters at Harry Potter World Japan
Halloween at the Wizarding World of Harry Potter in Japan Is Going to Top ALL Other Parks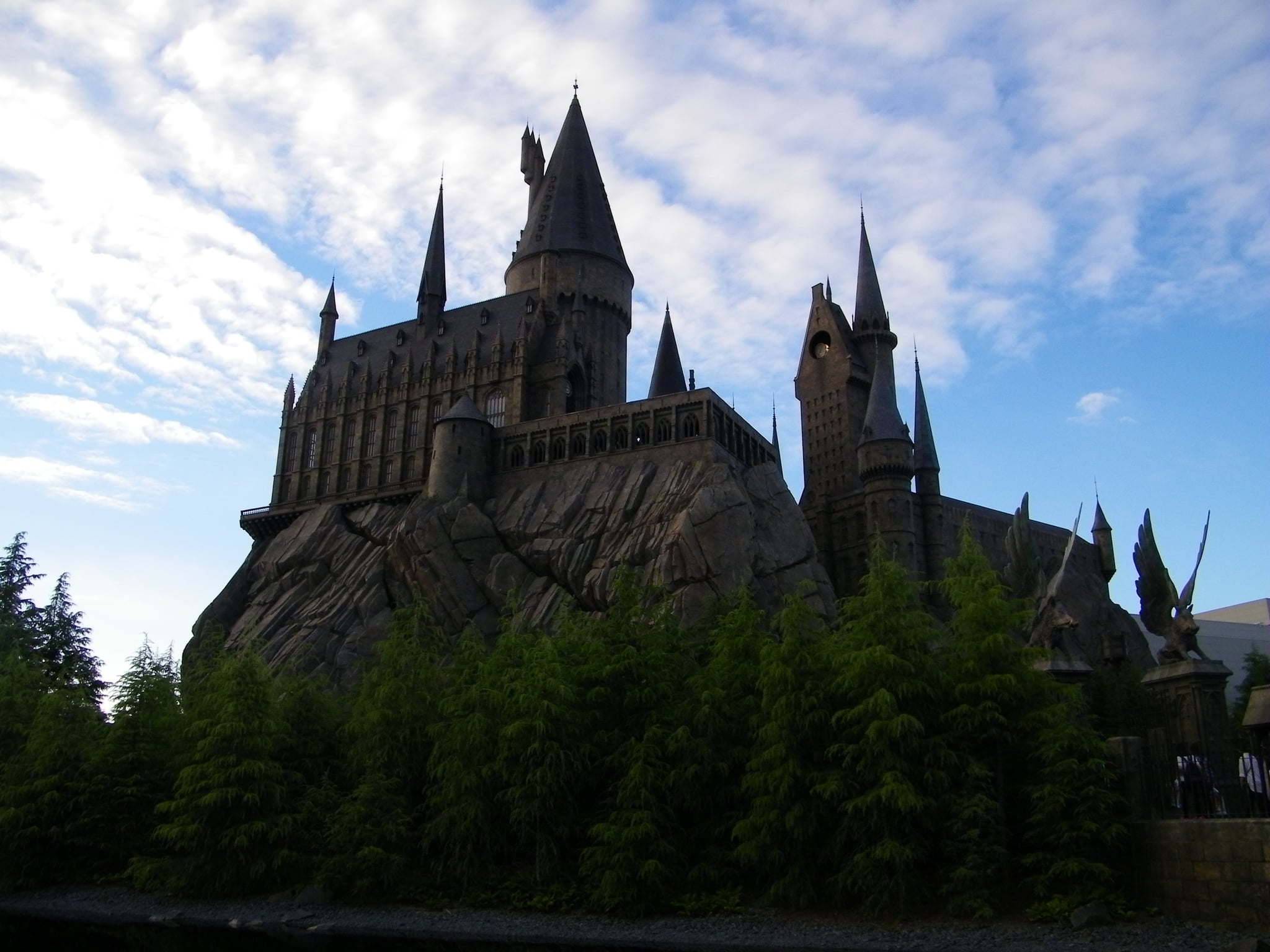 Picture this: it's almost Halloween, and you're walking down the streets of Hogsmeade doing some innocent shopping. Then, out of nowhere, a masked Death Eater descends down upon you and shatters your Potter-loving peace. This may sound like a deleted scene from a Harry Potter film, but it will be the reality for lucky parkgoers at The Wizarding World of Harry Potter in Japan.
The Wizarding World of Harry Potter in Japan is pulling out all the stops this Autumn, making the Halloween season in the park one that will top all other Harry Potter-themed parks. The new entertainment, dubbed "Death Eater Attack," is part of the lineup that will celebrate the season — and Harry Potter, of course — in a fun, new way. The press release details the exciting events:
"This Fall for the first time, a new kind of entertainment will be offered, on an overwhelming scale and with meticulous attention to detail. The Dark wizards — the Death Eaters — appear and peaceful Hogsmeade will experience moments of darkness . . . Guests can experience the thrill and terror of coming face-to-face with the magical might of the Death Eaters . . ."
Sounds amazing (and maybe kind of terrifying?). On top of the Death Eaters scaring the living sh*t out of Harry Potter fans, the special celebration, which started September 14 and runs for 54 days, also includes a "Magical Trick or Treat" event. Hogsmeade villagers will be handing out wizarding treats to guests throughout the day, and a special "Hallowe'en Dessert Feast" arrives this Fall with limited edition food inspired by the books.
OK, The Wizarding World of Harry Potter Orlando and Hollywood: YOUR MOVE.