Dreamland Screamland Horror Mazes Review 2017
How to Make a Horror Maze Even Scarier? Put a Bag Over People's Heads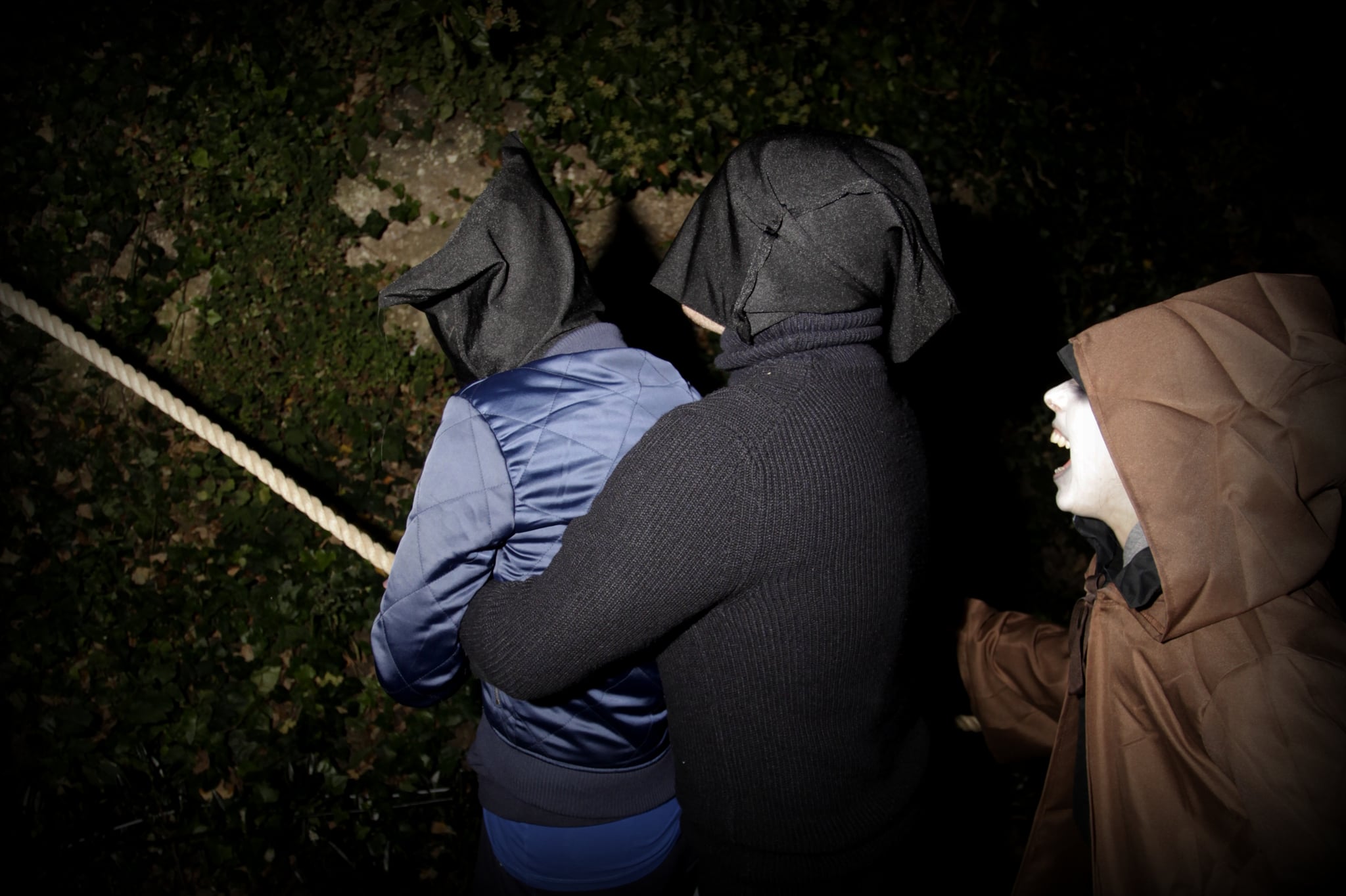 If you're someone who doesn't exactly favour navigating their way through a horror maze blinded by a blackout hood, you should probably skip this one.
When Halloween hits Margate's theme park Dreamland, it turns into Screamland, a twisted nightmare of immersive mazes, attractions, and street entertainment. And this year's festivities feature a scare maze like no other (spoiler: they put a bag on your head). Instantly separated from your group by sight, those braving "The Brotherhood" are forced to fend for themselves, using only a rope to manoeuvre the eerie order of monks who practice archaic rituals in the maze.
In fact, Screamland has rejected the traditional horror maze walk-through altogether this year. Whether it's peeling yourself away from the hungry baby grabs of the Punchinello's Revenge mirror maze or crawling through crates in fear of The Legend of Crank Jack, you'll leave your comfort zone at the door. For any of those who suffered childhood bouncy castle trauma, you'll be tested in The Final Cut Presents: They Came From Outer Space as you step into the sci-fi silver screen, fighting your way through its inflatable path. Don't even get us started on the sinister beings that inhabit Dead and Breakfast. Let's just say that the murderous Jack Mudget isn't top of our Christmas card list.
Teacups aside, each of Screamland's mazes had us in a terror spin. But it was undoubtedly the blinding Brother-hoods that had us shaking most with anticipation.
Dreamland's Screamland has selected dates from 20-31 October, and tickets are on sale now.